Why Midcentury Modern Isn't Going Anywhere, Says Crate & Barrel Design Expert Sebastian Brauer - Exclusive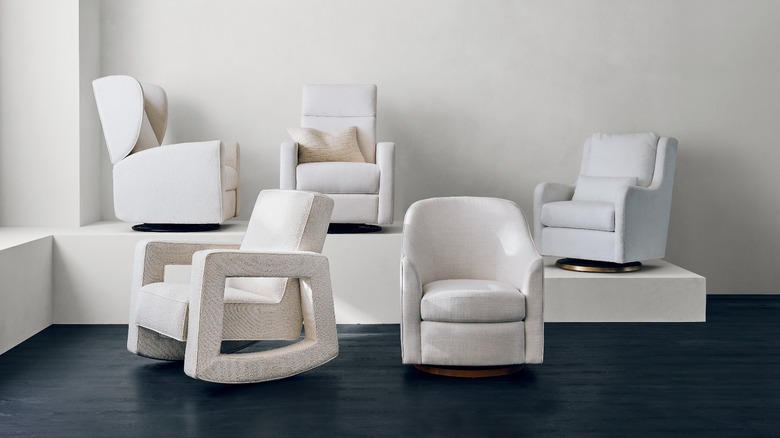 Crate & Barrel
After a hot and activity-laden summer — a season we often try to fill with all the good weather fun we can — autumn arrives as a period to settle in. We look forward to quality time indoors. Maybe you're into baking, crafting, reading, or movie-watching. Some of us like to binge football, and some will soon be obsessively shopping for holiday gifts. The cooling, shorter days make the prospect of staying at home to enjoy our leisure, whatever it is, immensely appealing. We all envision it differently, but generally, our musings include cozy layers, comfortable furniture, and calm spaces; extra points for a glowing fire or pet curled in your lap. 
If you're the type that piles home décor magazines around your favorite chair, tunes into Instagram mostly for the decorating, or whose TV displays design programs on the regular, your fall fantasies may be a bit more involved. Your home is inviting; it has abundant character and gorgeous pieces, and just the right amount of seasonal flavor. It's a wonderful dream that's also an attainable reality, according to Sebastian Brauer, Senior Vice President for Product Design, Development, and Metaverse of Crate & Barrel. In an exclusive interview, Brauer talked with us about this year's fall trends and how to use them to make the best of our spaces. Furthermore, he predicts a popular style won't be the overstuffed and charming aesthetic we typically associate with coziness — yet you might find that it ticks all of your boxes.
Consumers are loving midcentury style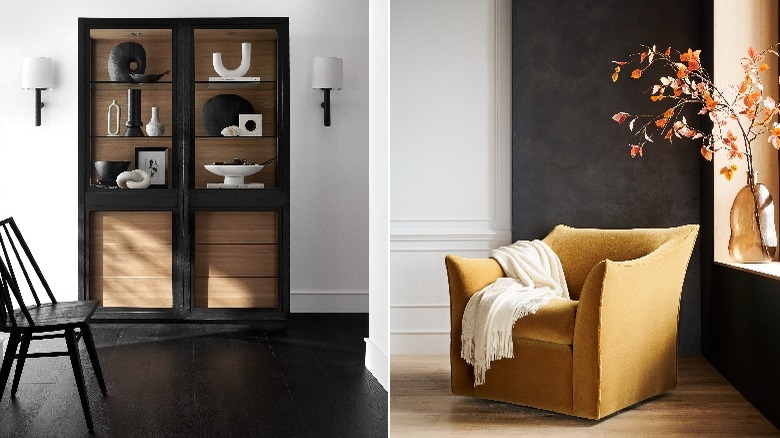 Crate & Barrel
Sebastian Brauer shared the concept behind the fall product selections at Crate & Barrel and Crate & Kids. "These ... were inspired by evoking the feeling of rich fall flavors, an anticipated highlight of the season, into a modern design aesthetic through colors, warm layers, and mixed materials," he explained. Beyond seasonally trending accessories, Crate & Barrel was driven to provide an updated and intriguing line of midcentury modern pieces, a style to which consumers have shown an enduring attraction. "We looked to reinvigorate styles from [that] ever-trending era with a luxurious, yet livable twist," Brauer continued. 
Midcentury modern furniture is notoriously pared-back and linear, but Brauer suggested that the pieces are also complementary to different decorating styles. "The great thing about this collection is that while there is a heavy focus on midcentury design, the majority of pieces will work seamlessly with existing pieces already within your home," he added.
In addition, Brauer said that customers are looking for furniture that supports multi-tasking and organization. "Customers are still working to better utilize multi-use spaces and get excited about functional pieces that still lean into design trends like midcentury, so we're excited for people to bring pieces from the Tate Modular Storage Collection into their homes," he concluded. He further explained that the pieces are an ideal place for displaying your seasonal décor.
Find Crate & Barrel's new fall arrivals on their website.