Is The Grove Collaborative Cleaning Subscription Box Worth The Money?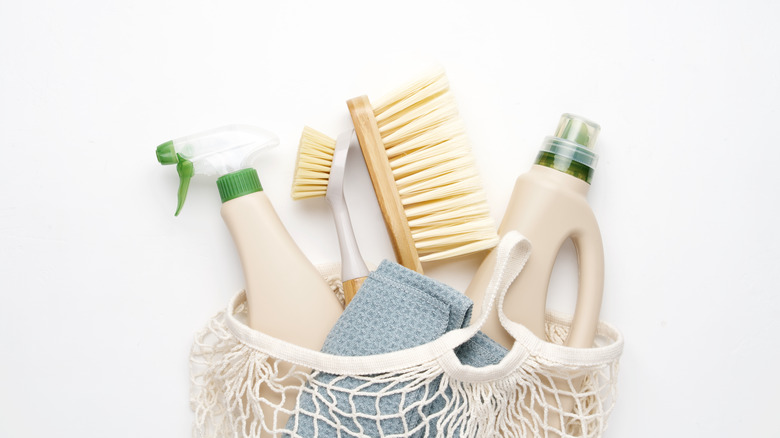 Anna Puzatykh/Shutterstock
Those looking for non-toxic, cruelty-free, and sustainable cleaning products may have come across the Grove Collaborative. This company sells monthly subscription boxes full of natural cleaning supplies for every purpose, from the laundry room to the kitchen and bathroom. It even sells skincare and wellness products with clean ingredients, per Grove Collaborative, Inc.
The brand has a strict standard for its products. Each item must meet four basic requirements: Healthy, effective, sustainably produced, and cruelty-free. Additionally, those who desire to live more sustainably may appreciate Grove Collaborative's mission to be completely plastic-free by 2025. The green company offers an under $20 VIP membership that includes free shipping, gifts, early access to products, and exclusive sales. However, some may wonder if this subscription company is too good to be true. Perhaps you are one of those who want to know if the Grove Collaborative is worth the money. Below, you'll find the answer.
Is this subscription box worth it?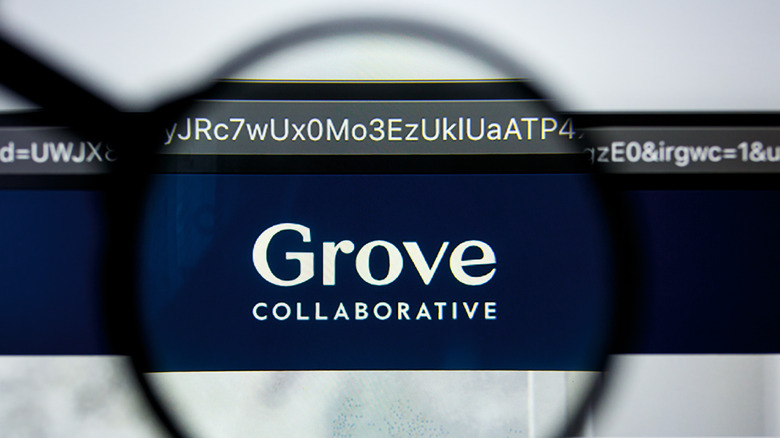 II.studio/Shutterstock
For most, the Grove Collaborative subscription box may be worth the money. According to My Subscription Addiction, this service is worth it for people who want non-toxic and sustainable cleaning products and prefer to shop online. It's convenient and makes these items accessible for everyone, which are two significant positives. It also benefits anyone who forgets to purchase household supplies while at the store. Lamberts Lately says that those who want to try new sustainable products will love visiting the website.
The VIP membership matches its value if you plan on placing more than four orders a year, as it offers free shipping, allowing you to skip the $5 domestic fee, per Grove Collaborative, Inc. Choosing the subscription over a one-time purchase may also be worth it, as the minimum amount you can buy for the subscription is $25, while a one-time purchase must add up to $39. And you can cancel shipments anytime. However, those not interested in non-toxic or sustainable cleaners would save money buying regular cleaning products at the store. Further, if you don't mind shopping in stores and don't want to pay extra just for convenience, this subscription may not be worth it.
How to make the most out of the Grove Collaborative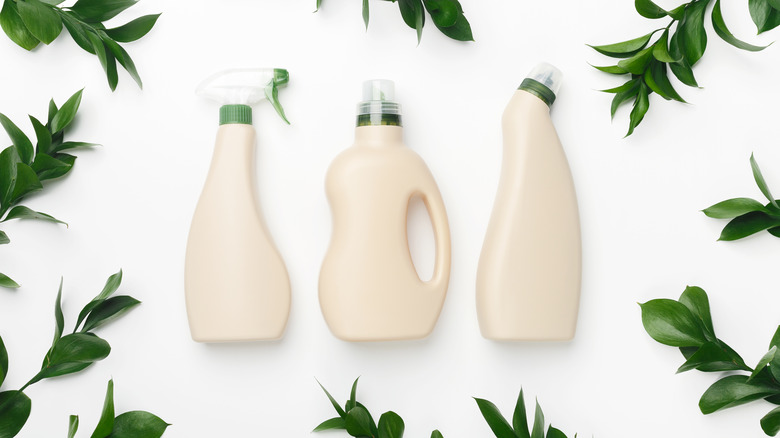 Prostock-studio/Shutterstock
There are a few ways to make the most out of a Grove Collaborative subscription. These tips and tricks will help you save money and get the most perks from this service. For starters, you should wisely choose which products you buy. As My Subscription Addiction points out, not everything is cheaper at Grove. For instance, Method's products cost about one dollar more at Grove Collaborative than Target. While this small cost may be worth it, others may desire to save that extra dollar. Don't Waste The Crumbs adds that things like refills, scrubbing products, floor cleaners, microfiber cloths, and laundry products may be worth buying on Grove, but toilet paper, hand sanitizer, and walnut sponges may be too costly.
Lamberts Lately says to take advantage of the 60-day free trial for the VIP membership to see if you like it. If you don't, you can easily cancel it after the 60 days — just make sure to mark it on your calendar so you don't miss it. You could also try to get all the free items from the subscription, as they offer quite a few. And if your shipment is scheduled, but you have no use for new products, you can always easily cancel and save money that month.