The Flip Or Flop Home That Lost Christina Hall And Tarek El Moussa Money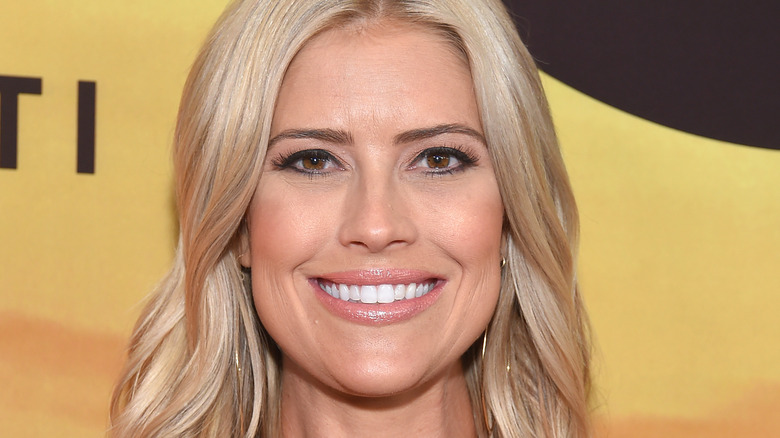 DFree/Shutterstock
Christina Hall and Tarek El Moussa enjoyed great success as the duo behind HGTV's "Flip or Flop." According to Deadline, the network released an official statement acknowledging the series had captured over 90 million viewers during its 10 seasons and since its debut in 2013. 
Though much has changed for them over the years, including the dissolution of their marriage, the duo continued with flipping fortitude. From foreclosures and short sales to sight-unseen and same-day offers, they created thoughtful and lucrative renovations up until the finale. Additionally, a different approach to the same goal was a repeated challenge for the realtors-turned-flippers; while El Moussa usually kept his eye on efficiency, affordability, and time frames, Hall sought to ensure that the design and finishes of each house represented quality and were on-trend, as noted in the appropriately titled "Thrifty vs. Glitzy" episode of Season 3.   
Not every episode of "Flip or Flop" was a dream come true, however. High costs, low square footage, and lowball offers are just a few of the problems that plagued the remodels. Realtor notes that it's virtually impossible to know how frequently properties turned a profit or ended in the red because many were unsold by the date the shows aired. Still, of Hall and El Moussa's more than 150 televised projects only one has been featured as a definite flop.
California dreamin'? Not on this flip.
Can't flop, won't flop could have been a motto for Christina Hall and Tarek El Moussa; in most instances, their hard work and choices converted to a win. Yet even with a supportive fan base and years of experience, mistakes and surprises are inevitable in the real estate market. 
A small, dilapidated residence proved a bigger challenge than expected per Realtor; notably, the admitted loss occurs early in their TV careers at the end of Season 3 of "Flip or Flop." Owing to its distant location, the home in "Big Lot Little Flop" was purchased sight unseen. However, by that time, the couple had bought several residences at auction before inspections or inside viewings. So what caused them to realize a loss on this property?
The chain of events was a nightmare scenario for investors. The home was purchased for $272,000 and received $105,000 worth of improvements. The duo exceeded their budget, selecting a porcelain tile that looked remarkably like marble, for example, while neglecting to prioritize the exterior and landscaping per Realtor. El Moussa remarked they would need to sell the home for $400,000 to see a profit, yet unfortunately, the best comp in the area came back at $389,000 (via HGTV and YouTube). "No matter what, we're not gonna make money. The question is how much money are we gonna lose?" El Moussa asked Hall. After paying closing costs at the buyer's request, the renovation set them back $3,300.