Valerie Golik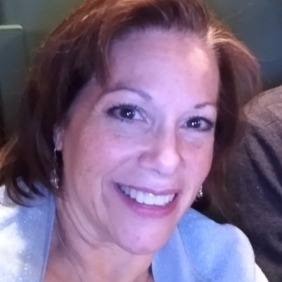 School
Calumet College Of St. Joseph, Purdue University
Expertise
Entertaining And Party Planning, Gardening And Landscaping, Cooking And Recipe Creation
Valerie has been a writer throughout her career, which has spanned journalism, editing, marketing, public relations, and nonprofit leadership.

She enjoys learning new things through her writing, whether it's making homemade liqueurs, creating a fairy garden, or discovering unique party ideas.

Having bought her first house at age 20, Valerie has been immersed in the merriment, mania, and minutiae of home ownership and household management ever since.
Experience
Valerie proves that a person who is driven also can embrace the whimsy of a picnic table for squirrels or pancakes made in a variety of freeform shapes. She is passionate about (too) many things, the best of which are her family, wine, and Christmas. She has dozens of half-written books and scripts, but has completed just two, which she eventually, maybe, possibly, hopefully plans to publish.
Education
Valerie earned a bachelor of science in organization management from Calumet College of St. Joseph, followed by a master of arts in communication from Purdue University. She has added to her formal education through a multi-session nonprofit leadership program at Duquesne University and countless continuing education seminars.