The Biggest Ace Hardware Shopping Secrets You Didn't Know About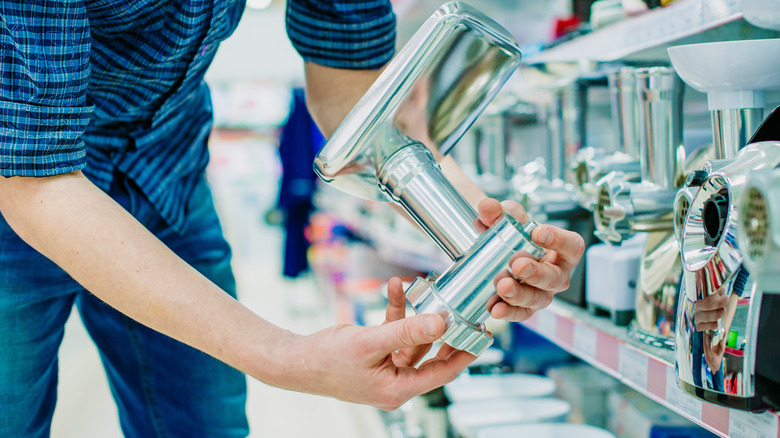 Happy Person/Shutterstock
If you've ever taken on a home renovation or project, you've likely taken a trip to your local Ace Hardware. The store made its debut in Chicago in 1924 by a group of hardware store owners (via Ace Hardware). Its mission was to allow individual stores to purchase items in bulk rather than buying each product separately. This allowed stores to save money as their prices were the lowest possible.
Nearly a century later, the retail chain is still going strong. With over 5,000 stores globally, they sell everything needed for any project. If you just need a simple bolt or screw or you require a full gardening set, you're guaranteed to find it at this home improvement store. However, just like any other retail store, Ace Hardware is full of its own secrets that are not public knowledge. If you're looking to shop there and want all the hidden details, here are the biggest shopping secrets you probably didn't know about.
It's a personal thing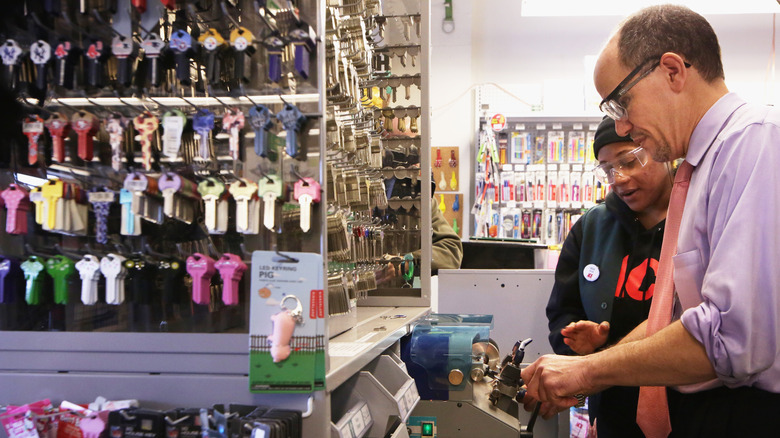 Alex Wong/Getty Images
One of the most important things to know about Ace Hardware is that it is a very personal store. While many retail chains are operated by big corporations, as per Ace Hardware, their stores are all independently owned by local entrepreneurs. They aim to base each store on the needs of each individual neighborhood. Due to this, if you see a price you don't like at one location, check at another store nearby. There's a good chance that the pricing may be different.
However, since Ace Hardware stores are personally owned, they're far more sensitive to their customers switching over to other locations. A simple conversation is all it will take to try and get the price of the product into your budget range. In addition, if you need help with the project or another task completely, the owners at your local store may be able to help. They could provide the assistance you need or at least recommend someone they know.
Subtle money-saving hacks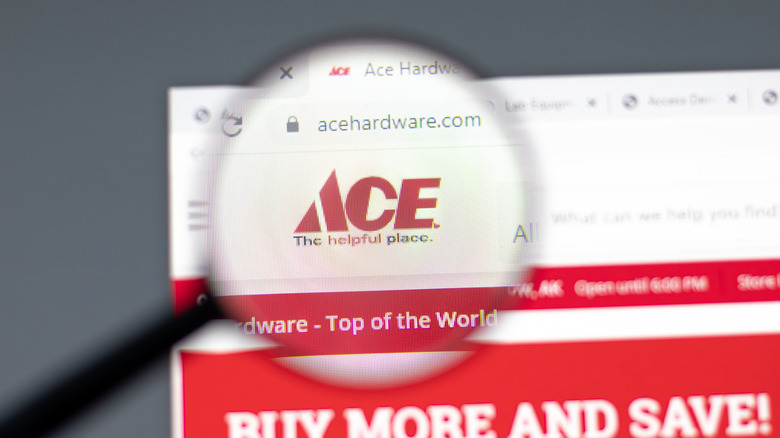 Postmodern Studio/Shutterstock
There are many ways you can save a few dollars when shopping at Ace Hardware as well. For one, according to Clark, if you have recently moved, you've likely received a move-in packet of some sort in the mail. These packets contain a lot of coupons for retail stores, including Ace Hardware. Usually, you'll receive around $10 off for any merchandise within the store.
You can also save a little bit of money by checking Ace Hardware's weekly ad. Much like any other store, they also offer specials that change from week to week. You can look on their website and find weekly deals or monthly specials online. Of course, since it's such a personal store, you'll probably still find sales papers at the front counter.
Lastly, you can save money when you buy paint. If you're a painter and need a new color, Ace Hardware is one of the best locations to go. This is because when you purchase a color sample, you'll also receive a $5 coupon off of a gallon. Basically, if you go back to buy the gallon, the sample will be nearly free when all is said and done.