Do You Need A Warranty For Your Home?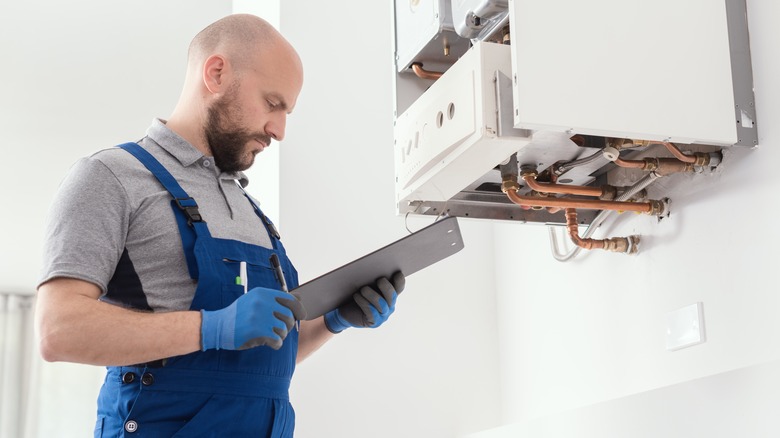 Stock-Asso/Shutterstock
A home warranty could be an investment you're considering if you just purchased a home, but you may be unsure if this is really the best decision for you. No doubt owning a home means facing all sorts of potential concerns with regard to repair needs, maintenance, and general updating. It's one of the biggest costs of homeownership that is sometimes overlooked. Finding an easy way to take some of that pressure off sounds good. Could a home warranty do it for you?
A home warranty can be a significant investment in your home. However, before anything else, read through all the details and limitations of the policy prior to making a buying decision. Fixr states that the national average range for a home warranty is $400 to $700 annually, or around $35 to $60 every month. If that's within your household budget, there are a few things you should know about warranties and how they work.
Know what a home warranty really is
Jack_the_sparow/Shutterstock
Before you make the decision to buy a home warranty, take the time to read through any information provided by the company. This annual contract may help cover the cost of repairs or replacements to some of the major components in your home, such as HVAC, electrical systems, or specific appliances, like your oven, washer, and dryer.
Suppose there is a problem associated with the covered components of your home. In that case, the home warranty company typically schedules an appointment to have a technician come out to inspect it and determine what the problem is, according to Rocket Mortgage. If the problem is covered under the warranty, the company pays for it to be repaired or will replace it if repairs are not possible or too expensive. Any time you call for a repair, you have to pay a trade call fee or the cost of the repair, whichever is less. This is a type of deductible for using the service.
Does your home need a home warranty?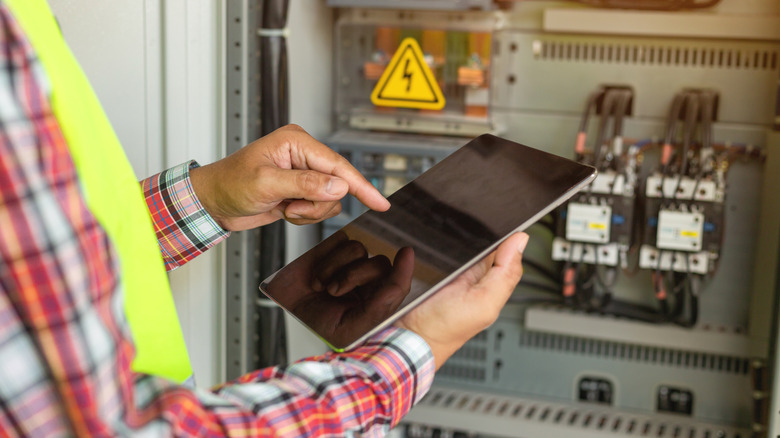 Tong_stocker/Shutterstock
To determine if a home warranty is the right decision for your budget, The Mortgage Reports recommends considering three things. First, consider the home inspection you received when buying your home. Were there concerns with it that make you believe you'll need a significant number of repairs in the short term, such as older appliances? The next thing to consider is whether you have a manufacturer's or a builder's warranty on your property. If that's the case, the warranty could cover these costs for you anyway. The same applies to appliances. If most of the appliances in your home have a warranty in place, you probably don't need a home warranty.
Also note that, as Rocket Mortgage states, not every component of your home is covered, and there are limits in many situations. Some people also have concerns about how long it takes for the repairs to happen. If you plan to use this service, be sure to review the home warranty thoroughly before making a decision.