A Real Estate Expert On Pitfalls To Watch Out For When Selling Your Home - Exclusive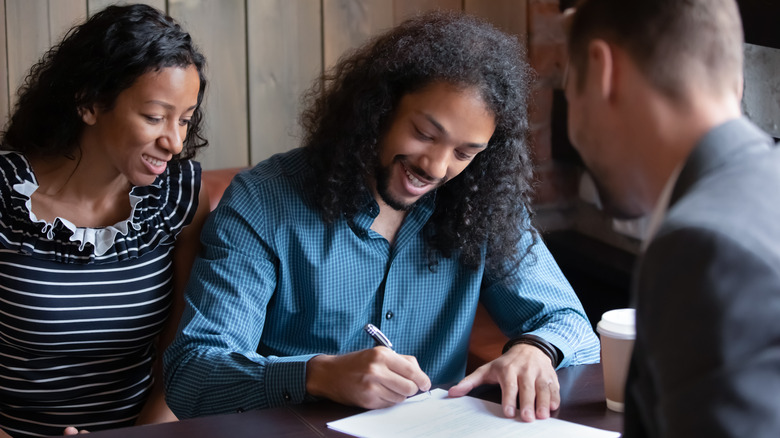 fizkes/Shutterstock
When you make the decision to put your house on the market, it's expected that a part of you is excited — after all, there's a good chance you're listing the property because you're moving on to a new challenge, whether that means buying a different house you love or relocating to a new place entirely. 
However, that doesn't mean that the selling process is easy — in fact, it's anything but. According to Zillow, a staggering 95% of home sellers end up stressed out by some part of the ordeal. Some are bothered by the logistical burdens, such as needing to leave for constant tours, while others feel pressured by the need to keep their space sparkling clean at all times in anticipation of said tours. The top stressor, though, involved things that the sellers themselves don't really have much control over, such as whether or not their property would sell within the time frame they were hoping for and whether they'd get their desired price.
Given how challenging the process can be, it's helpful to get tips and tricks from experts whenever possible, which is exactly what House Digest did in an exclusive interview. We spoke with Josh Steppling, a real estate agent with Josh Steppling Real Estate Group, to go over the common pitfalls that sellers should be aware of. As he explains, the majority of issues are linked to three main categories: "urgency, inexperience, or lack of representation."
Assuming you don't need to do very much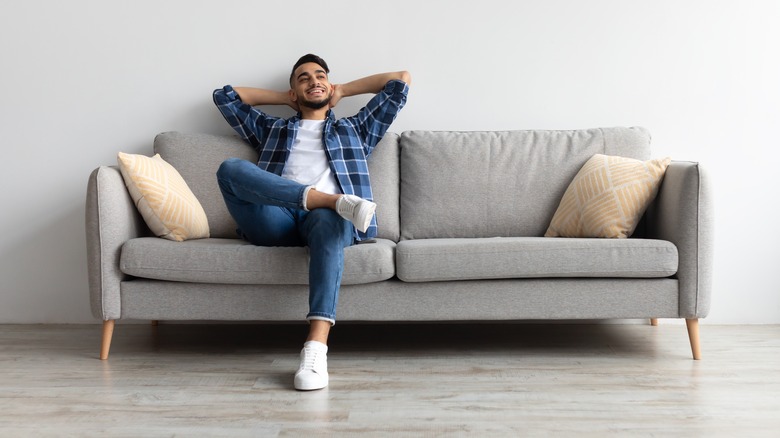 Prostock-studio/Shutterstock
No matter how perfect a particular home is, assuming you don't really need to do much beyond hire someone to actually list your property is a big misstep, as noted by Josh Steppling. Even though you might have fallen in love with your place over the years, others don't have that same time and emotion wrapped up in it. "One thing sellers love to think is that their home will sell itself," Steppling explains. "The truth is that most homebuyers won't look at your home through the sentimental lens that you will."
To that end, you'll also want to put in some effort to ensure your space is appealing to potential buyers. "This means making any repairs that need to be completed, proper staging and decluttering, and great marketing and photography," advises Steppling. Yes, it may seem like a lot of work to do before putting your house on the market, especially when you have all the stresses of actually selling it once it's listed. However, Steppling says it's worth it. "Never leave your home equity up to chance and make sure that you're doing your best to captivate potential buyers," he adds.
Getting your emotions too involved
Drazen Zigic/Shutterstock
In addition to all the logistics and steps that need to be taken, selling a home can be extremely difficult for personal reasons. While potential buyers are evaluating a property critically and trying to determine whether it's the right choice for them, your perspective is a lot different. "It's easy to get emotional and defensive when you're selling your home. It's natural; you've spent years — or even decades — building memories there," Josh Steppling reveals. "It can be difficult when a potential buyer submits a low offer, gives poor feedback about the property, or points out defects."
Those things that potential buyers are criticizing may be what you decided to add over the years that others aren't as enthralled by as your family was. That's why it's so critical to be aware of and step away from that emotional lens and try to be a bit more objective. "When home sellers let emotions take control, it usually ends up costing them in the long run by scaring away interested, but cautious buyers or not negotiating for realistic issues that might arise with the home," Steppling continues. "Take everything with a grain of salt, and try to see things through their point of view."
Hiring the wrong agent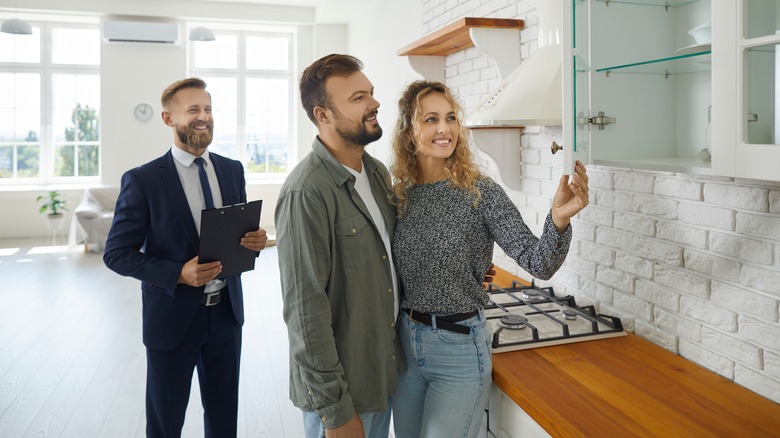 Studio Romantic/Shutterstock
A real estate agent is without question one of the most important players in the home selling process. They essentially serve as your guide through it all, and may even give you tips on what to do in order to make your place more appealing to potential buyers, from staging hints to small repairs that will make a serious impact. That's precisely why you need to hire the right agent — and again, you need to take your emotions out of the equation. "As a seller, it is commonplace to choose a real estate agent because they're your friend, cousin, or because they sent you fancy postcards," Josh Steppling explains. "The reality is we don't use this technique for any other service, and we should make sure we're picking a real estate agent because they are the best fit to sell your home."
That's why, even though it seems like far more work at the beginning of an already tiresome process, you should put in the time to find an agent that is the right fit for you. "Interview multiple professionals, and go with the one you feel best understands your goals, has experience with your situation, and has the tools, systems, and network to give you the best results," suggests Steppling.
Failing to disclose defects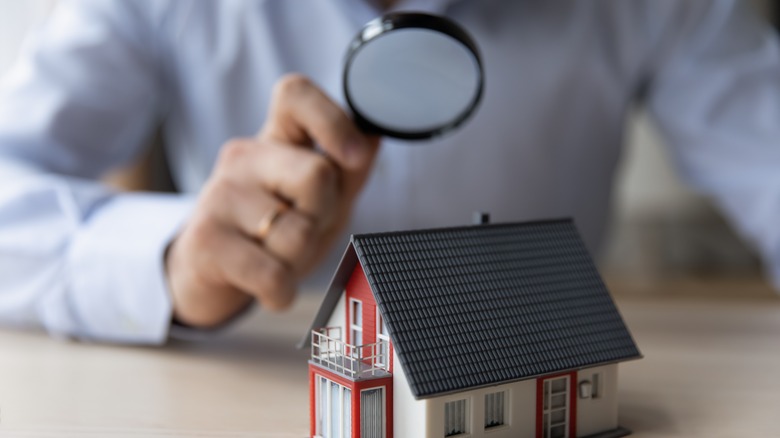 fizkes/Shutterstock
When you list your house for sale, you want to put its best foot forward, highlighting all the great elements while doing your best to stage the space in a way that helps disguise some less desirable elements, such as adding extra lighting in rooms that don't get much natural light. However, one thing you never want to do is fail to disclose defects. "Depending on the state you live in, there are various laws that determine what a seller needs to disclose about their home to would-be buyers," Josh Steppling shares. "Typically, a seller is obligated to disclose any material defects to buyers, so if you know something is out of working condition, it's best to be upfront about it."
Yes, this might mean you end up having to knock a bit off the price to allow the new homeowners to make that repair, or they may even write into the agreement that you must fix whatever issue is before they move in. However, that's just another necessary part of selling a home — not to mention, the home inspection would likely uncover the problem anyway. "It's best to save your time and tell them about a leaky roof or busted HVAC unit ahead of time," Steppling continues. "Otherwise, you're risking taking your home off the market when future negotiations may arise as well as any legal vulnerability there might be."
Being inflexible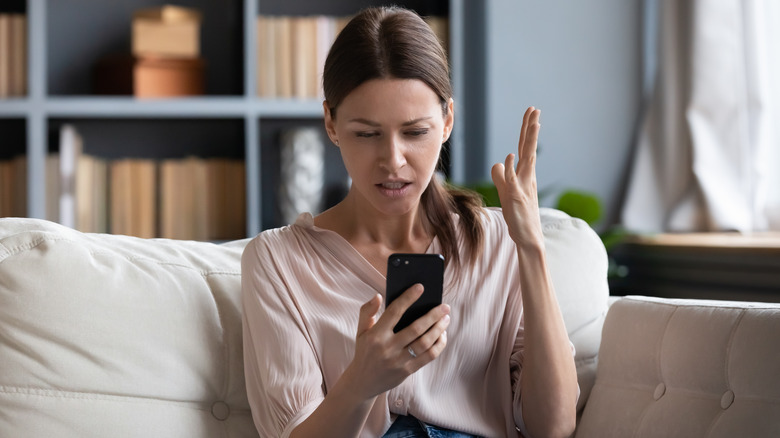 fizkes/Shutterstock
No matter how carefully you plan things out, there's still likely to be some kind of disruption or issue during the home selling process. "Most sellers expect a real estate transaction to be predictable; however that is almost never the case," Josh Steppling notes. 
For example, perhaps it works best for your family to schedule all home tours on the weekend, when it's easier to gather all your kids and take them somewhere rather than interrupting dinner and homework time. However, if you're truly motivated to sell your home, you need to be a bit flexible with what comes your way. "Even if you have a specific time window you'd like to show the home, have inspections done, or expect certain contractual deadlines, these things often need to be tweaked," Steppling continues. This could involve allowing a few buyers to tour your home outside of the hours you wanted to, for example, or waiting a little bit longer in order for the very interested buyer to get the financing they need to make the purchase. "Many of these items can be easily navigated with your real estate agent and the other party, and having the expectation of flexibility upfront will save you a lot of stress," Steppling adds.