Restoration Road's Clint Harp Shares How To Embrace Your Home's History - Exclusive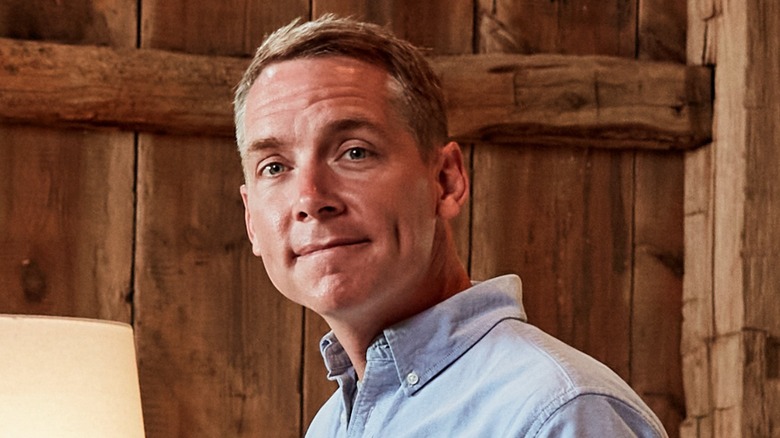 Magnolia Network
Clint Harp has his own history with wood. It started with watching his grandfather building houses in Georgia and learning on the job site — and from then, he couldn't stop working with his hands. He and his wife, Kelly Harp, bought their first house in 2005, and it required a lot of work. Renovating this home rekindled his love of working with his hands.
From there, Harp made of career of creating with wood — whether it be turning candlesticks with Joanna Gaines on "Fixer Upper" or creating tables for his company, Harp Design Co. But Harp also believes that all wood has history, which he explores on his Magnolia Network show "Restoration Road." In an exclusive interview with House Digest, Harp emphasized that your home doesn't need to have a grand history for you to embrace it. He believes that the wood in your home is a unique feature that can tell a story. It could be yours or the previous owners, but embracing that is what creates history — and that's important to know before diving into a renovation or redecorating project.
It's history that makes a home unique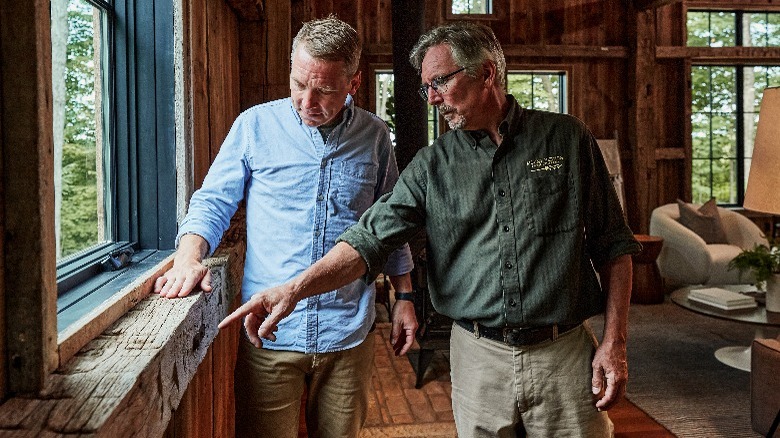 Magnolia Network
Clint Harp is not someone who would advocate for stripping a house and replacing all its original features. "When you know the history behind a thing, it really helps you embrace the thing. And when you realize that some elements — if you get rid of them, you'll never get them back — might help a person slow down and enjoy the quirkiness of a thing," he said. "If you love it, then don't be afraid of what others might think." Not everything has to be new in a home for it to be beautiful; the stories are what make things interesting.
Harp recounted projects where this has proved true. "There have been times when we are refinishing an old door or piece of furniture for the show, and the common tendency is to clean the thing up perfectly and make it look presentable," he said. "When you slow down and take a look at the old barn door that you are going to turn into a coffee table top, you might realize that the hand-scratched tallies marking up the face are those of a young kid who was maybe asked to keep count of all the bushels of hay. And that's how she did it, and if you sand it away, it's gone forever."
The idea of perfection can often erase stories that add character to a home, but sometimes, imperfection is more interesting. Some homeowners accidentally erase the character in their homes in favor of a cleaner, modern look, even if a piece has a rustic or antique style to it. But Harp cautions against those transformations.
"You may also realize that by leaving [the imperfections], embracing all its scars and marks and patina, you are actually left with an incredible story to tell people and an opportunity to sit around and just daydream about what life must have been like for that little farm kid," he explained. "If you balance it all out with a crisp and beautiful sofa and chair, the funky coffee table just fits in perfectly and helps create some wonderful contrast."
Season 3 of "Restoration Road" starts streaming on October 21 on the Magnolia Network.