House Digest Survey Reveals The Perfect Flower For Your Garden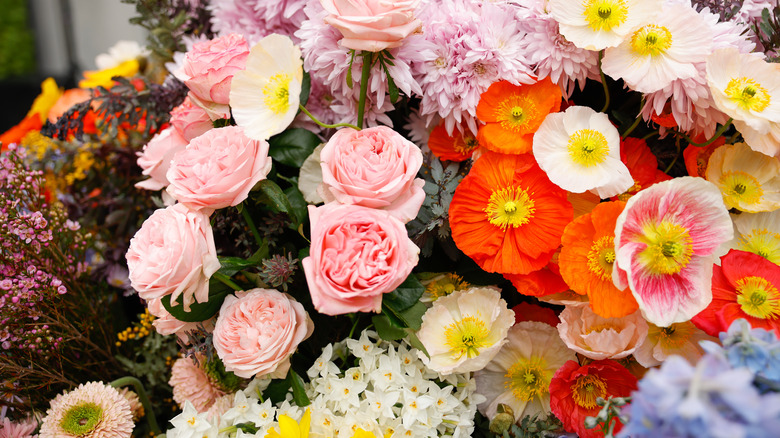 Hanna Lassen/Getty Images
Although fall is quickly approaching, you still have plenty of time to plant additional flowers in your garden. Lowe's says there are many spring-blooming plants to choose from, such as hardy bulbs and perennials. Recently, we conducted a survey asking 627 people which flower they would love to grow in their garden. Out of six choices, the respondents overwhelmingly chose two as their preferred options. 
Roses and lilacs are the top favorites, which doesn't come as a surprise due to their boldness, beauty, and versatility in color. Not only are they both beautiful, but they are both capable of emitting a strong, pleasant fragrance of the same volume, per Kidadl. Once they've bloomed, offering the most vibrant colors, they make great decorating flowers as a table centerpiece, garland, or even a wreath. We'll break down how many people voted for each flower and what factors may have led to their decision.
The top choice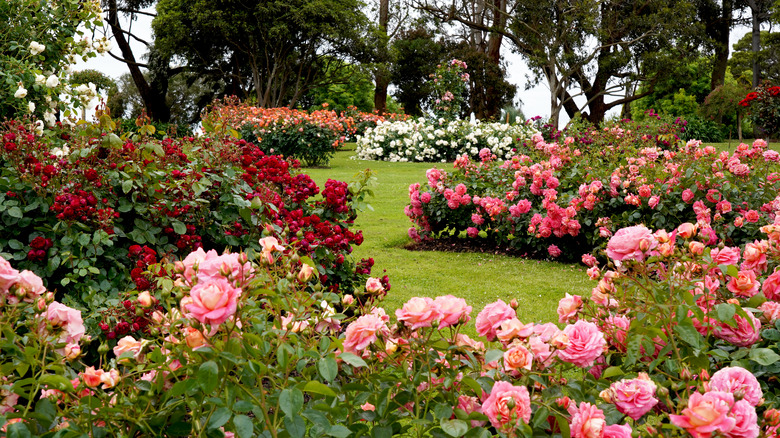 Gary Matuschka/Shutterstock
Out of 627 respondents, 30.46% (191 people) voted for roses as a flower they would love to grow in their garden, according to our survey. The fact is, not many flowers reach the levels of beauty and versatility of a rose, which makes it an all-around popular perennial, per the Clemson Cooperative Extension. They are also known to grow rather quickly and reach a variety of heights as short as 8 inches to 50 feet tall while wrapping around a tree. Unfortunately, roses are prone to diseases and pests, but if they're planted somewhere with full sun, it can prevent these issues.
If you'd like to plant roses in your garden this fall, you're in luck, as this is the perfect time to do so, per Chambersville Tree Farm. The best time to plant your roses is late September or early October — November may be too cold of a month, depending on where you live. During this time, you want to stabilize strong roots, so avoid fertilizer and layer the ground with mulch to trap heat and moisture. You can expect the roses to start blooming in spring.
Another beauty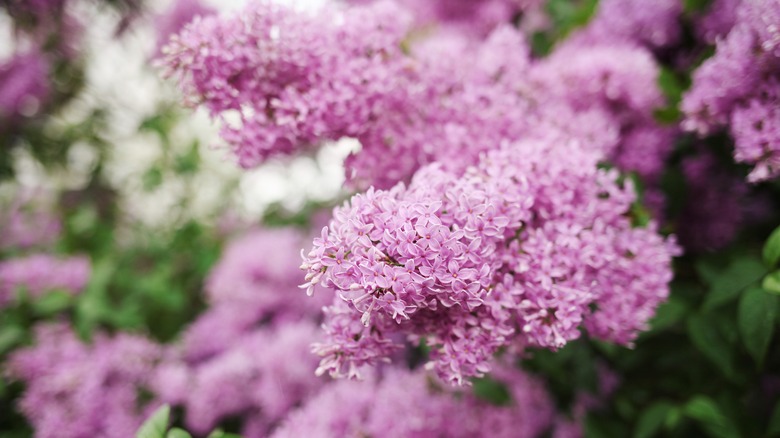 Kseniia Perminova/Shutterstock
According to our survey, 18.02% (113 people) of respondents chose lilacs as a flower they would love to grow in their garden. Per the Garden Lovers Club, this may be because lilacs are typically low-maintenance flowers and are an excellent choice for those who've just recently started gardening. There are a variety of lilacs, and they can grow anywhere between 5 to 15 feet tall. Lilacs also are easy to grow in most hardiness zones and only need to be watered once to a few times a week — you should give them enough water to soak their roots.
Like roses, it's best to plant lilacs during late fall before the frost begins to take over, per Miracle Gro. Once properly planted, 2 inches of mulch should also be laid around the lilacs to keep the soil moist and prevent weeds. Be sure not to apply the mulch against the base of the plant. Once your lilacs bloom in spring, you'll experience a lovely boom of fragrance on your property.