Homegrown's Jamila Norman Shares How You Can Get Started With Your Own Vegetable Garden - Exclusive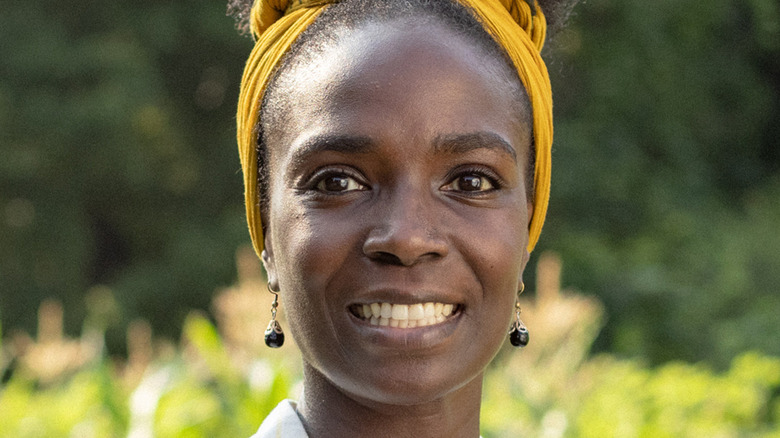 Magnolia Network
Jamila Norman, star of Magnolia Network's "Homegrown," is hoping that the idea of wellness and sustainability through food will catch on in communities throughout the country — and is doing her part as an urban farmer to ensure that it does.
She started Patchwork Farms — an organic urban farm — to help her own Atlanta community gain access to fresh, healthy fruits and vegetables and arm them with the knowledge needed to grow nutritious food on their own. Now, Norman seeks to bring the same gift of knowledge to families outside of her community by helping them successfully farm their own backyards.
Though Norman herself has achieved widespread success and notoriety through her years of work in farming and gardening, she is adamant that with the right growing conditions, anyone can grow their own food and be successful at it. In an exclusive interview with House Digest, she shared her most important tips for starting your own vegetable garden — no green thumb or prior experience required.
Don't be afraid to try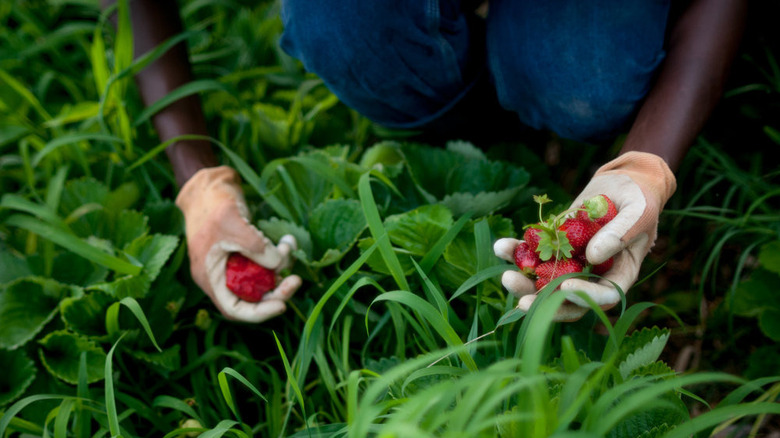 Patchwork City Farms
Jamila Norman says that one of the most important decisions you can make as someone growing their own food is to simply not be afraid to try in the first place, even if you don't think you have much of a green thumb.
"You don't know what you can do until you do it, and nobody knows how to do anything until they start doing it," Norman said. "Starting off, I didn't know everything. I still don't know everything. Gardening and growing is always changing — there is always something to learn. Be open to learning. You got to be part of a group or a community or have somebody else that you can talk shop with and be able to get insight and information from, and constantly have an attitude of learning and growing."
If you aren't sure where to start, Norman explained that considering how much sun your plants will receive is one of the most important steps, and she added that investing in good quality soil also shouldn't be overlooked. "You definitely need sun. That's the main thing people underestimate — how much sun you need. Vegetables and fruits need lots of sun. You need sun, don't buy the cheapest soil — buy good soil — and water your plants. Those are a good three places to start."
Failure isn't defeat
Jamila Norman herself is no stranger to the trial and error involved in growing, noting that she has had her fair share of failures like anyone else. "What you do this year, if it goes bad, know that you try again next year," she said. "I still have crop failure now. Every farmer that I know has things that are like, 'That didn't work this year. We'll try again next year.' That's part of the process. You win some; you lose some. You lose battles with bugs and animals and the weather. It's part of the process, and you got to jump in and start small."
Starting small might mean testing your luck on a few vegetable plants before dedicating your entire backyard to growing — at least until you know the ins and outs of each plant. If you are interested in the idea of having a vegetable garden and growing your own food but don't have much experience tending to a garden, starting small is also an excellent way to introduce you to the idea of caring for plants without it being overwhelming. "You can always grow something," Norman said. "You can grow something in pots. You can grow something on a porch. You can grow something on a window sill."
Stream Season 2 of "Homegrown" now on the Magnolia app and on Discovery+.