Why You Should Never Buy Wall Paint At Walmart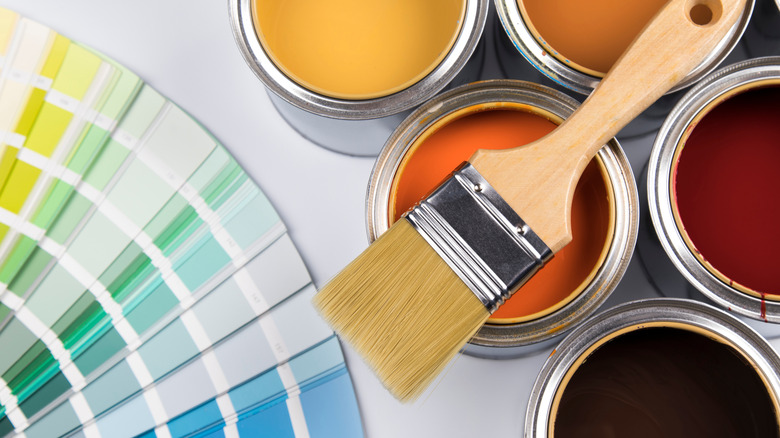 Sebastian Duda/Shutterstock
Buying high-quality paint is important for interior and exterior projects, but not all paint is worthy of your walls. You don't want to make mistakes when buying paint that lead to messes or the need to redo the work. You may be considering affordable paint, like Color Place products at Walmart. The retailer used to offer a wider selection of paint brands and products, according to Query Sprout. That includes products from Sherwin-Williams and Valspar brands. However, the company switched away from those products to offer a paint line manufactured by AkzoNobel in 2010. The move lowered overall manufacturing costs. AkzoNobel has a long history, having provided paint products internationally since the early 1900s. But PPG now produces the Color Place line for the company (via Reuters). 
Some Walmart locations carry other brands, and it may be worth comparing those individual brands to learn if they are of high quality independent of where they are sold. Here, we'll focus just on the Color Place brand and the quality it offers to determine if you should buy this product. It certainly may be less expensive to manufacture, but is it worth putting on your walls?
Get to know the paint itself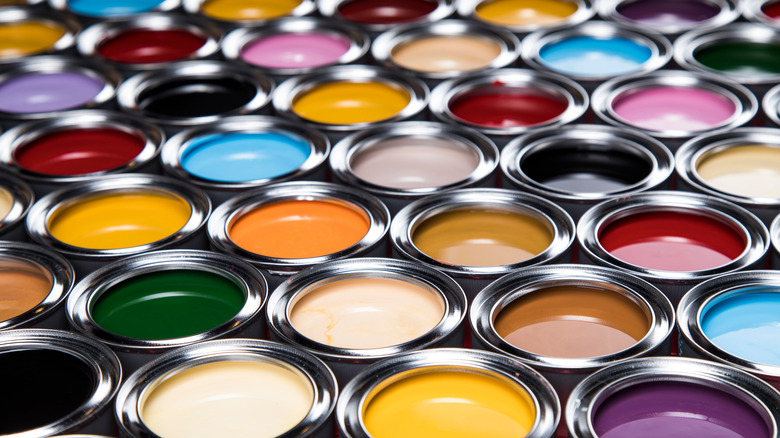 Sebastian Duda/Shutterstock
Viewpoints offers the opinions of a number of consumers who purchased paint from Walmart, and several had a very bad experience. One reviewer, Titaniumman, stated the paint they purchased was the thinnest paint they have ever used. They purchased an exterior paint that was too thin to create a good level of coverage. Another customer, BarbaraP15, stated that the paint runs and drips as if it is as thin as water. As a result of this, the paint doesn't cover the walls. They also state that to get good coverage, it would likely take three coats, and that's sure to add to the cost. Query Sprout notes consumers also complained about messy paint, products that were quick to fade, and a lackluster level of color, all contributing to a poor end result.
For those who are looking for high-quality paint for an important area of the home, it's necessary to buy a product with ample pigmentation to ensure the right level of coverage of the area. Otherwise, it could be a costly mistake. That's why many people may not want to buy paint from Walmart, at least the Color Place brand. Instead, choose a high-quality product and just the right paint color and finish for your space.