What Is A Buyer's Agent?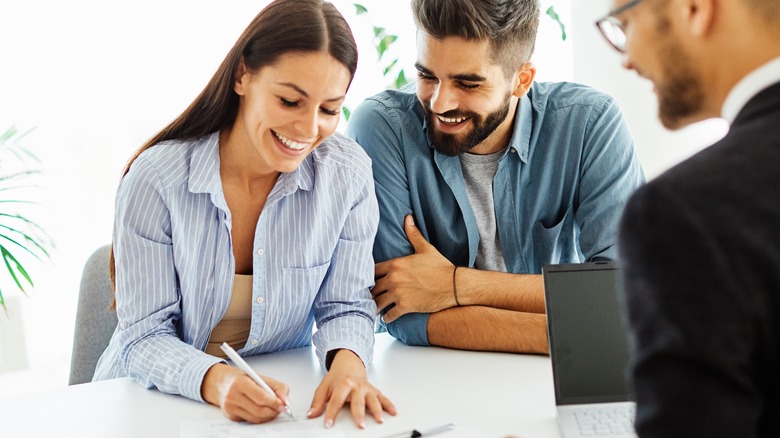 pics five/Shutterstock
When the time comes to buy a home, you have two main options. First, you could navigate the process on your own, working with the seller to come to an agreement and negotiating the best price. Yet, numerous legal hurdles are involved, and you want to ensure you're not overpaying. That's why you should consider working with a real estate agent, such as a buyer's agent.
According to the National Association of Realtors, 87% of home buyers worked with a real estate agent when purchasing their home. The review also states that 90% of home buyers would turn to the same agent again the next time they decide to buy a house. As you consider the benefits of working with a real estate agent in your situation, you may run across the term "buyer's agent." But what is that? Do you need to seek out a specific type of real estate agent to buy a property? Keep reading to find out.
Defining the term buyer's agent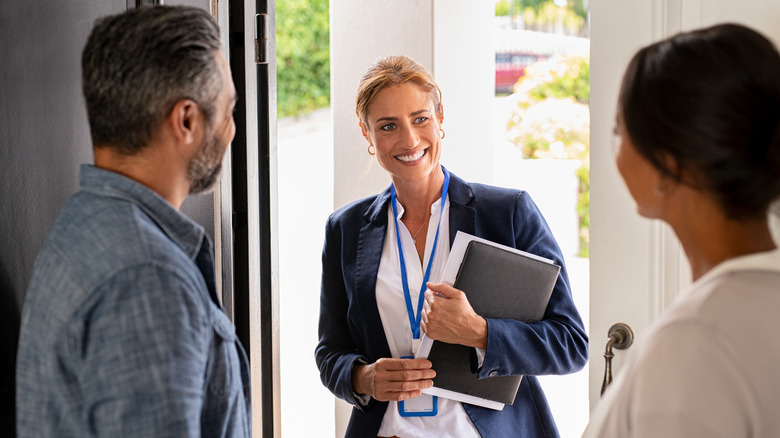 Rido/Shutterstock
In real estate, a buyer's agent is simply a professional that specifically represents the home buyer in the transaction, according to Rocket Mortgage. Some real estate agents specialize in working with just buyers, which may mean they do not collaborate with as many people who are listing their homes for sale. Other agents will provide support to both home buyers and home sellers.
You may wish to sign a contract with a real estate agent stating you're working with the buyer's agent. That means this agent's goal is to represent you throughout the transaction and ensure your best interests are kept top of mind. Your agent could point out problems or pricing concerns you need to be aware of, for example, so you don't make costly mistakes. While you will instruct the buyer's agent on the decisions you make, it helps to listen to their opinion and concerns as well, to minimize risk.
A buyer's agent should work just for you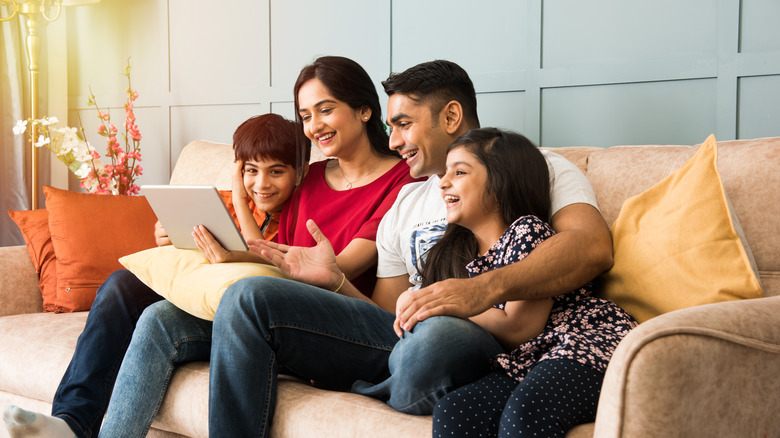 StockImageFactory.com/Shutterstock
In some states, it's possible to work with the seller's agent when purchasing the home, which means you'll use the same representative the seller is using to sell the home. However, this process, called dual agency, is risky and should be something you avoid when possible, according to Realtor.com. A buyer's agent works strictly for you, which means they will provide only you with insight into how to negotiate a contract and get the most out of the transaction.
By contrast, in a dual agency, the agent is not able to step over the line by providing the buyer with any insight into the seller's needs. For example, they cannot tell the buyer if they know the seller will take a much lower price on the home. That restricts the real estate agent from providing you with all aspects of the matter available and direction, which could be a violation of their agreement with the seller. The better option is to have your own agent to guide you. That's why choosing a buyer's agent who works just for you in the transaction is beneficial.