See What Tiffany Brooks Is Up To Now Since Winning Season 8 Of HGTV Star
For those who love the competition of watching people remodel and update homes, you may have caught a few seasons of "HGTV Star." The goal of the show is to find otherwise unknown, yet talented, interior designers and have them compete to determine who is the best. And the result has launched more than a few careers, according to HGTV. There's no doubt the show is fun to watch, but sometimes, it's more interesting to check back and see what happened to those who managed to win the star award.
After standing apart from the other contestants, Tiffany Brooks became the season eight winner of "HGTV Star," which was the final season of the hit show that ended in 2013. Taking a look back to learn a bit more about what happened to Brooks is well worth it. While not all of the show's designers went on to bigger things, there's a lot to learn about this one.
Founding her own business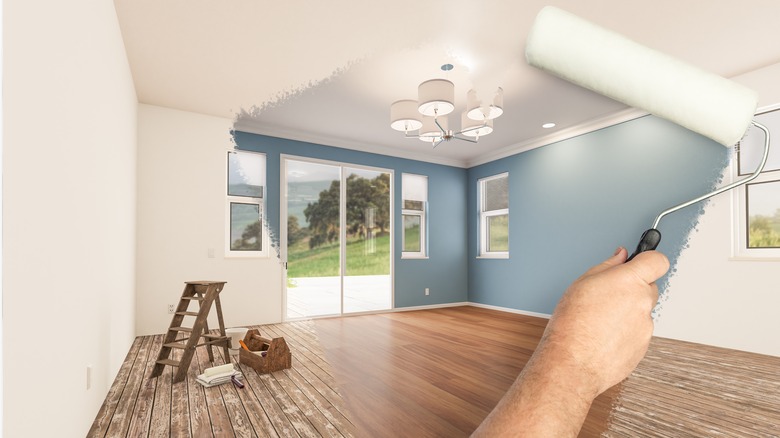 Andy Dean Photography/Shutterstock
Tiffany Brooks is the lead interior designer at a residential interior design firm she started called Tiffany Brooks Interiors, which is based out of the suburbs of Chicago. According to her bio on the company's website, she has worked hard to build up her successful business over the last 10 years. She credits her eight years of working with HGTV as helping her to reach the levels she's achieved thus far.
Throughout the last decade, Brooks has engaged in various media appearances, including online and offline. In addition to that work, she is also the lead interior designer and host for the series "HGTV Smart Home Giveaway." That recognition helped to grow her business, which she says has allowed her to work with numerous celebrities in areas such as Los Angeles, Miami, New York, and Atlanta. Her website is packed with gorgeous photos from many of these impressive projects, including her "HGTV Smart Home Giveaway" lead projects.
Award-winning designer recognition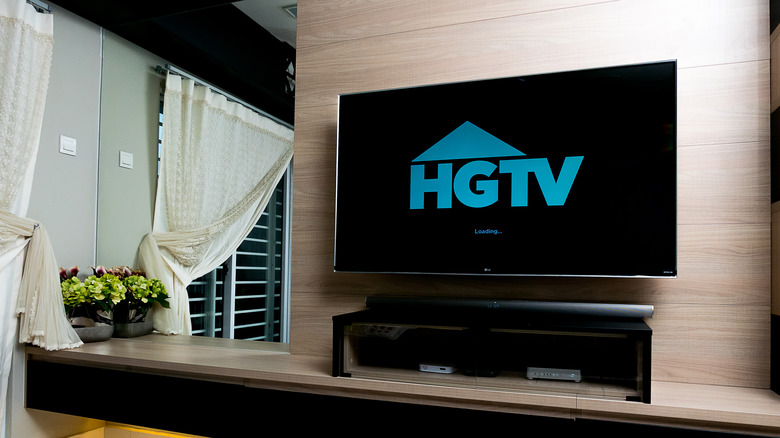 AhmadDanialZulhilmi/Shutterstock
Over the last few years of her career, Brooks has most certainly made a name for herself, so much so that she's won numerous awards and recognitions. That includes having been named by Architectural Digest as one of the "20 Most Famous Interior Designers Working Today." The industry magazine lists top interior designers based on various qualifications, including their overall recognition and successes within the industry.
Architectural Digest went on to include her their 2021 AD100 list of designers and architects. The industry site also states that Tiffany Brooks was listed on the "African American Top 20 Interior Designers" list by Black Interior Designers Network. There's no doubt this sensational designer has worked her way up the ladder to create impressive results on all of the projects she's been involved in. Though she prefers not name all of her A-list celebrity clients, it has been rumored that she's helped LeBron James among many other superstars.