Cody And Felicia Walker's Tips For Disaster-Proofing Your Home - Exclusive
The effects of the growing climate crisis are being seen and felt throughout the globe with rising temperatures, harsher climates, and more frequent natural disasters. Seasonal storms are growing in intensity and frequency, and many people may find themselves needing to disaster-proof their homes and communities.
This is one of the topics Cody and Felicia Walker aim to cover in their new original series "Fast: Home Rescue." The original The Weather Channel program features the Walkers as they repair homes impacted by devastating natural disasters through their nonprofit Reach Out Worldwide (ROWW), cleaning up and rebuilding homes in under five days. More than that, the show aims to bring awareness to the devastation left in the wake of harsh storms and disasters, as well as how to help rebuild affected homes and communities.
In an exclusive interview with House Digest, Cody and Felicia told us all about the new show, ROWW, and how to prepare for and respond to disasters in your own communities.
Prepare and respond quickly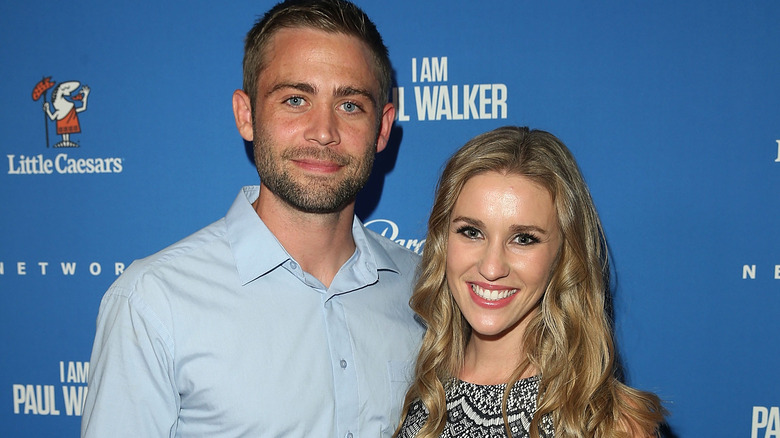 Jesse Grant/Getty Images
When it comes to natural disasters, Cody and Felicia Walker recommend responding as quickly as possible, with or without FEMA. "The thing that we see most often...is waiting for insurance or FEMA to come through their house after a flood to evaluate it, rather than starting the muck out process. They don't take those necessary steps fast enough and then all that mold comes in, then your house is in such worse shape than if you would've gotten all of that wet flooded stuff out within the first couple days," Felicia said.
More than that, you should be aware of what resources there are in your own community instead of solely relying solely on government help. They advise looking into community organizations and nonprofits. "After disasters, there are so many nonprofits that come in to do work for free, to help people. Knowing what resources are available in your community so you can take advantage of that is important," Felicia advised.
You should also be proactive in preparing for disasters. While there isn't any one way to prepare for sudden floods, winds, or earthquakes, you can prepare your response. "There's nothing more important than getting yourself and your family out of danger's way," Cody said. "Create a plan [and] discuss it with your family. Maybe have a go bag, have the most important documents and things in your home, in a place that is accessible for you to grab, so you can take off. Life isn't replaceable; things are." He also recommends heeding local weather warnings. "We can't stop hurricanes and things like that from happening, but we can be ready to get out of the way."
"Fast: Home Rescue" premiered Saturday, September 17 at 8 p.m. ET on The Weather Channel.