The One Room That You're Forgetting When Decorating For The Holidays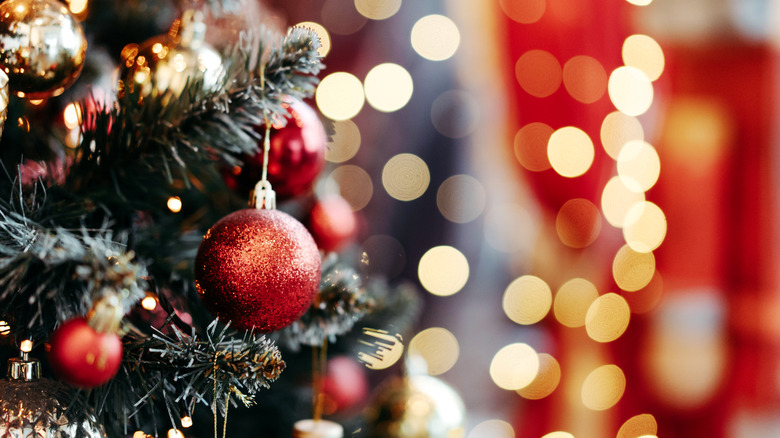 Ilona Kozhevnikova/Shutterstock
When decorating your home for the holidays, you probably hit the main spaces first, like the kitchen and the living room. These are two of the most used rooms in the home, so it makes sense you want to give them the most attention, especially if you plan on having house guests.
Perhaps, you'll decorate your bedroom and add some festive touches to your foyer, but why stop there? Adding holiday decorations to your home can actually boost your mood, Verywell Mind says. This means it's time to spread holiday cheer throughout the rest of your house.
Believe it or not, there is one room you're forgetting when decorating for the holidays. You might find it tedious decorating other areas of your home you don't spend as much time in, but it isn't as time-consuming as you think. In fact, it's probably the room you'll spend the least amount of time decorating and for an affordable price.
The bathroom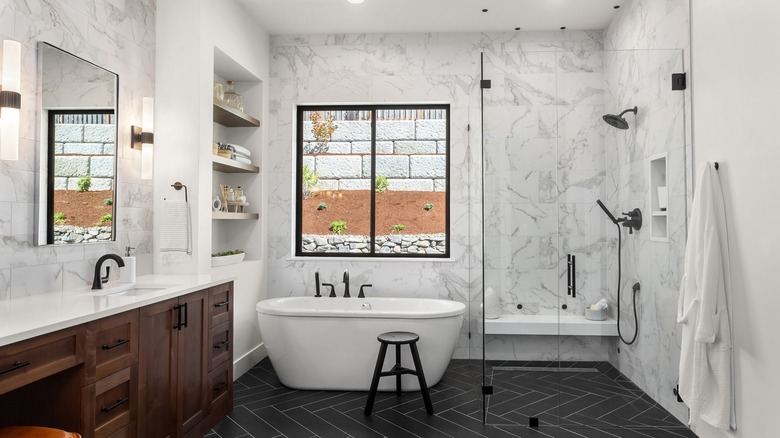 Justin_Krug/Shutterstock
At first, you might find it silly to take the time to decorate your bathroom. After all, it's the place where you shower, so why does it need decorations? For one, it's fun! It also puts you in a festive mood whenever you enter. Adding some festive flair to your bathroom doesn't mean it has to be the hub of all your holiday decorations. MYMOVE says you shouldn't spend too much time on bathroom décor; you can still make it festive in under 10 minutes.
Adding a festive shower curtain and hand towels is enough to transform the space. These items are inexpensive and don't take up counter space in your bathroom, which are two qualities you want in your holiday decorations. Plus, they're super easy to switch out as the holidays come and go. You can also match them to the seasons between holidays, such as a sunflower shower curtain in the summer.