Common Real Estate Scams To Avoid When Buying A House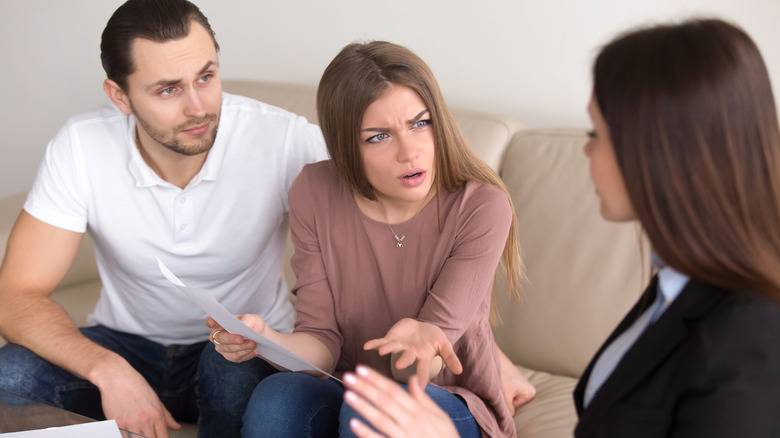 fizkes/Shutterstock
When buying a home, most people focus heavily on finding their dream property, getting an affordable loan, and closing on the deal quickly. Yet, in a competitive market, it's not uncommon to find yourself overwhelmed with trying to find that ideal home, and sometimes, responding to any ad out there that seems like it could be a good opportunity is tempting. Scams exist, and oftentimes, homebuyers are completely unaware that these types of fraudulent incidents even occur.
The Federal Bureau of Investigation puts effort into tracking these scams and reports that, in 2020, 14,000 such events occurred in the U.S., leading to financial losses of up to $213 million for those individuals. Recognizing that risk is out there, homebuyers should pay close attention to who they're speaking to and providing information to when searching for the perfect home. Here's a look at a couple of the most common real estate scams.
Wiring funds fraud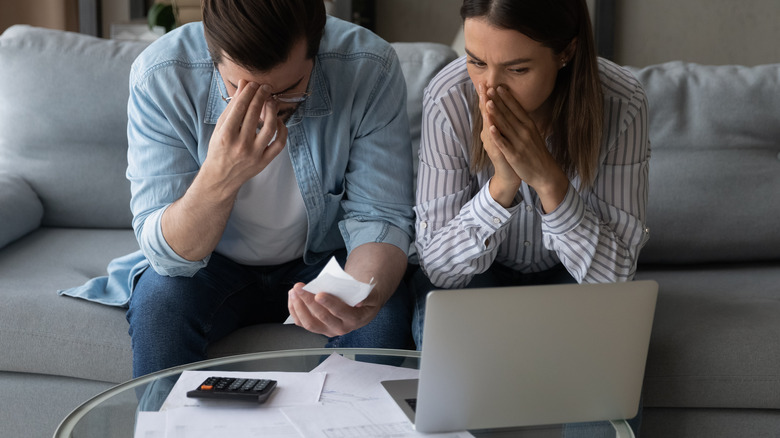 fizkes/Shutterstock
Many homebuyers recognize the value of hiring a real estate agent to help them through the legal process, negotiating a great price, and even just finding available homes. Yet, realize, too, that until you vet this person and really ensure they're who they say they are, you can't be too confident in providing them with information or financial resources, especially over the phone or digitally.
One reason for this is the risk of a wire scam, according to Rocket Mortgage. In this scam, a person poses as a real estate agent, often aggressively seeking out homebuyers and offers to provide services, but then requests that the buyer wire funds to an escrow account. They may claim the funds are for your closing costs, and they send you all the information needed to wire the funds.
Sometimes, these scammers can use software to seem as though they're your actual real estate agent, a person you've met in person and vetted, even having the same email address and identification. To avoid this scam, don't pay anyone upfront and work with your agent in person.
Bait and switch fraud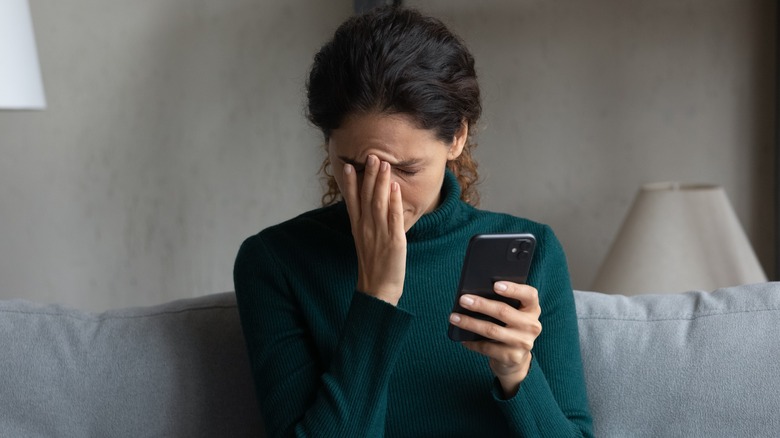 fizkes/Shutterstock
Another potential scam often fits the "if it's too good to be true, it probably is" mantra. A homebuyer stumbles upon a listing for a home that's for sale in their target area at the best price they've seen, and it offers all of the features, size, and upgrades they desire. As soon as the buyer sees it, they may call to speak to the seller for the home and quickly are told it's no longer available.
According to Realtor.com, the person on the line suddenly has plenty of other homes on the market that are available for purchase (and sometimes for rent) that are ready to go, but tend not to be anywhere near as competitively priced or in great condition. This type of bait-and-switch real estate scam may not seem like a big concern, but be sure not to provide that person with your personal information to gain access to their available properties.