Leanne Ford's Tips For Long-Lasting Kitchen Cabinets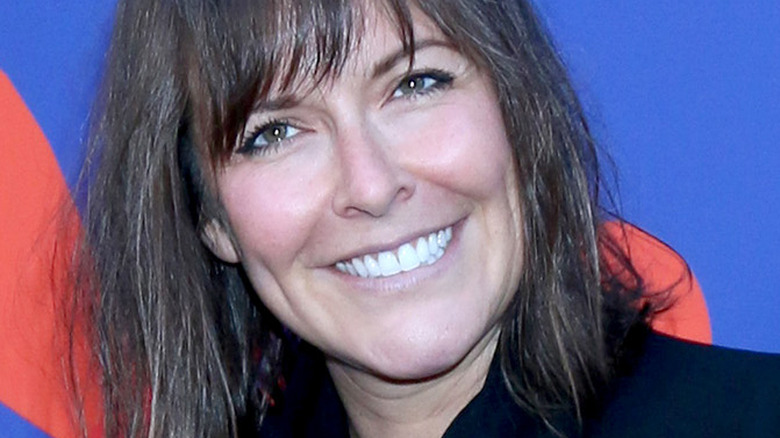 Kathy Hutchins/Shutterstock
When renovating a space in your home, one of the main goals is typically to create a long-lasting design. This is because the last thing you want to happen is to design something for thousands of dollars, only to regret choosing the style in just a few years. Usually, the most expensive room to renovate is the kitchen, oftentimes because of the cost to install new cabinets. According to HomeLight, kitchen cabinet installation can cost anywhere from $3,200 to $8,500 total.
This is why it's so important to make sure the kitchen cabinets you choose will last in your home for a long time. If you need some help choosing the right cabinets, HGTV host and interior designer Leanne Ford has a couple of tips. Because she's known for her timeless style (which she describes as "easy" or "warm" minimalist, according to Insider), she's the perfect expert to give advice on this topic. Keep reading to discover what she has to say about choosing the right cabinets.
Ford's top tips for long-lasting kitchen cabinets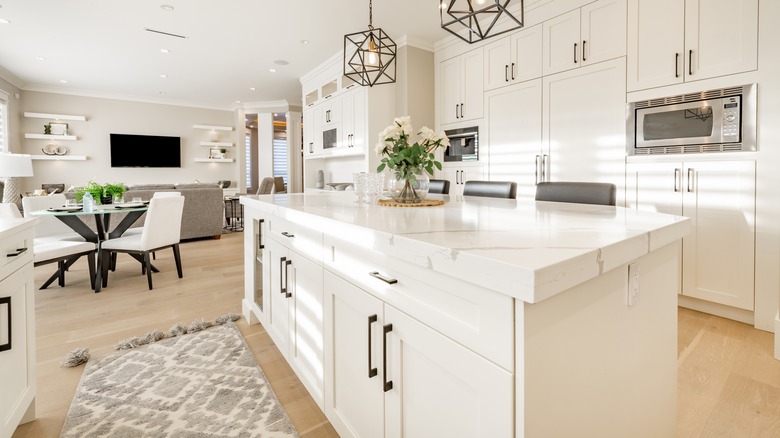 Sheila Say/Shutterstock
During an interview with Apartment Therapy, Leanne Ford shared that, when it comes to cabinets, a simple design may be best. She says, "I really like to keep simple, clean lines on cabinetry, and that goes back to long-lasting. [A] kitchen reno is such a massive [thing] to do, so I feel like [with] clean, simple lines, you'll love it longer, which is the goal." While bolder cabinets could make a statement, they may also look outdated in a few years. To create a timeless appeal, keep the design basic and chic.
Additionally, she also suggests matching the style of your cabinets to the overall style of your home. According to Aspire, Ford did this when designing her own home. Because her house appears quite traditional, she chose old-school feeling cabinets and a darker countertop that looked cohesive in the space. By doing this, she was able to preserve the personality already present in the house, which in turn, led to a beautiful and long-lasting design.
Other ways to create a timeless appeal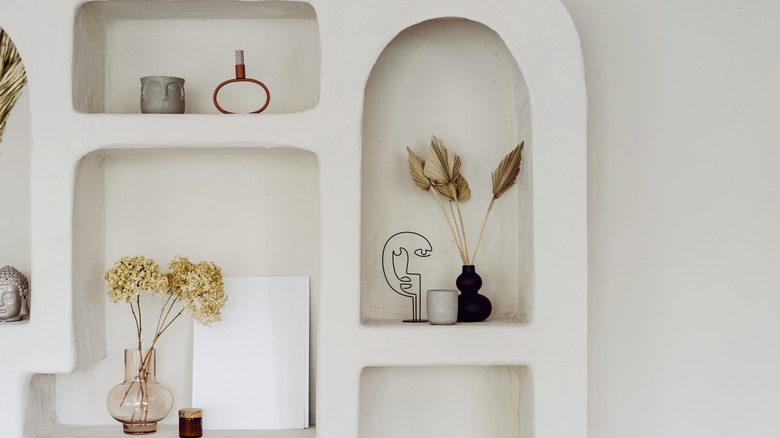 brizmaker/Shutterstock
Because Leanne Ford is known for her minimalistic and timeless design, she's got quite a few tips on this topic. The advice given below can apply to any area in your home, not just your kitchen cabinets.
According to Real Simple, Ford says to "ignore trends. If you like it, do it. If you don't, don't." This is because, in her words, "trends are so fluid," per Insider. Because trends come and go quickly (unless you truly love a trend outside of its popularity), they shouldn't be followed. Ford says that "at the end of the day, if you don't love it, do not put it in your house. Nobody lives in your house but you." Ford loves using arches, rattan furniture, and European influences when decorating spaces. For some, these elements may seem trendy, but because she loves them, they are timeless to her. 
When trying to choose a classic paint color for walls, furniture, or cabinets, Ford typically leans toward white. She says, "I think white paint is fail-proof [and] timeless. It makes everything look better and cleaner" (via Insider). She also says not to underestimate the power of a fresh coat of paint. Choosing a simple design that can easily be updated with just a little bit of paint is a great way to create a timeless design.