Why You Should Never Sell Your Home Without Hiring An Agent
fizkes/Shutterstock
You've made the big decision to sell your home, and you want to get top dollar for it, but you're on the fence about hiring a real estate agent to help you with the process. It may seem as though this is a big expense you could avoid as agents earn a commission based on the value of the property that's sold, in most cases, between 5% and 6%, according to Investopedia. That means a $10,000 to $12,000 commission (split among the agents involved) is charged to you, the seller, on a home that sells for $200,000.
While you may be thinking about not hiring an expert to keep more of those funds in hand, there are some significant reasons you should always have a good real estate agent help you with the process that may be more important than just the cost of using their services. So before you make the decision, consider a few of those reasons.
They're connected, skilled negotiators
PaeGAG/Shutterstock
Whether you're in a competitive market or not, getting the most for the sale of your home is paramount, and to do that, you'll need to have some pretty significant negotiating skills. Agents typically have experience dealing with challenging buyers, bidding wars, and difficult market conditions. That experience may pay off, helping to assure you don't leave money on the table and guaranteeing you don't fall victim to costly contingencies or inspection failures that cost you more capital in the long term, Realtor notes.
Another important thing to consider is that real estate agents typically have impressive connections within the community as well as with attorneys, brokers, and inspectors — all of whom may play a role in your selling process. They're well-connected to other agents, too, who may have buyers interested in your home. Because of this, you want to be sure to choose a real estate agent that's well-connected and has a solid reputation in your area to ensure you get the best benefits.
They're the data analyst and expert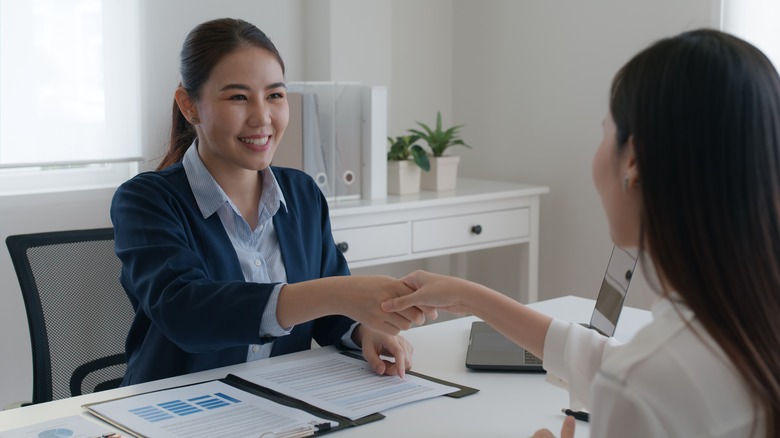 Chaay_Tee/Shutterstock
According to FindLaw, agents do a lot of behind-the-scenes work to support you in the home sale process, including helping you determine how much you should price your property based on market conditions. They also tend to be pros at knowing how to manage marketing both online and in person.
These professionals help you navigate the legal requirements of selling a house as well, such as completing (and understanding) complex legal paperwork, reducing the risk of claims made against you later. You also want to be sure you're not making unsubstantiated claims when listing your home or getting stuck with complications from inspections. Even though you could hire a real estate attorney to help you with these tasks, you'll have to pay out-of-pocket for those services, along with marketing costs and other fees. In the end, agents often do ample work for what you end up paying them.