Why Shavonda Gardner Says You Shouldn't Copy Popular Design Trends
When decorating a home's interior or exterior, folks are quick to scroll through Pinterest, Instagram, or interior design blogs to gain inspiration. Whether they're redecorating their kitchen, trying to find a new coffee table for their living room, or starting from scratch, seeing what trends interior designers are engaging in makes it easier for them to find something great. Following a trend is a shortcut people use because they see others doing something and yearn to be included, according to NU Sci Magazine. Trends do help homeowners invest in the hottest pieces around, but sometimes that's not the best route to take.
Shavonda Gardner, founder of SG Style, changed her career from the military to interior design; now she runs her blog, experiments with various design elements, and loves being bold. She thinks relying on interior designers or influencers to decide on a piece of decor available to everyone can be a pitfall and prevent homeowners from finding their own style. Gardner sat down with Hunker to discuss her thoughts on popular trends and why folks should stay away from them. Here's what she had to say.
Trends don't let you express yourself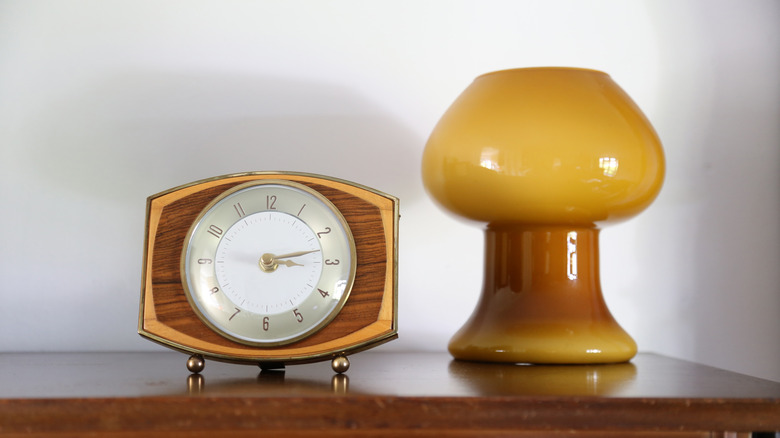 Rachel Benn/Shutterstock
Gardner advocates for using your home as a way to tell your story. If you enjoy shopping for vintage decor at antique furniture shops, you know there are always rare pieces looking for a new home. Decorating your space should be fun as it allows for new colors, textures, and decor items. However, when it comes to following trends, they can build a barrier between you and your creativity, explains SitePoint.
Jumping on the trend wagon can make you spend money frequently, and it's time-consuming keeping up with the next best thing without letting you set yourself apart from others.  For example, if an influencer or interior designer purchased a mushroom-shaped lamp and displayed it on their nightstand, a lot of folks who follow them will try to get their hands on the same one even if they don't really want it. While there's nothing wrong with looking at interior designers' homes for inspiration, it can prevent folks from finding what they actually like.
Gardner claims that people feel they have to follow trends, but that doesn't allow them to tell their real stories. Your home should be a safe space where you can feel like your vulnerable and authentic self. It's where you'll spend much of your time learning and growing, so why not let it reflect your thoughts and feelings? Trends come and go, but your sense of home will remain.