Top Things You Should Do If Your Home Is Going Up For Sale, According To A Real Estate Expert – Exclusive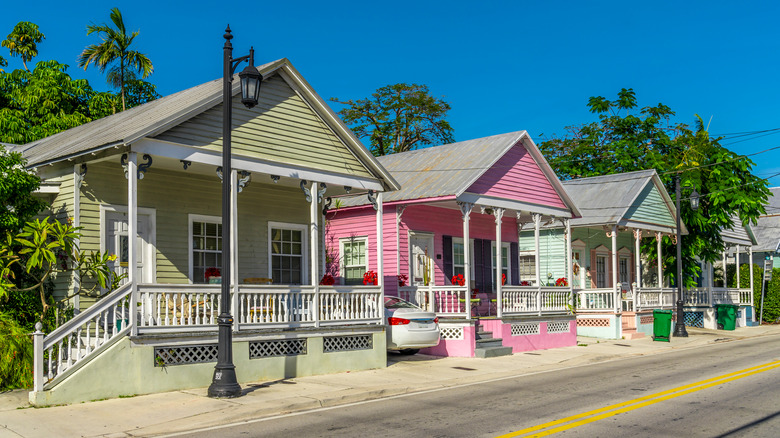 Gang Liu/Shutterstock
You've made the decision to sell your home, and you're super ready to move on to a new space to create a new life for your family. There's more to the process than just putting a sign in your front yard, though; you also need to understand precisely what to do in order to get top dollar for your existing property and sell it quickly. According to a Realtor report from 2022, it takes on average 31 days to sell a house. Though this figure differs month-to-month, if you want to sell faster than that you'll need some savvy advice.
To help you, we got some helpful tips from Christian Ross, the Managing Broker for Engel & Völkers in Atlanta, in an exclusive interview with House Digest. In it, she shared the secrets you need to update your home to get it sold faster and for more money than you thought possible.
Do: Test for smells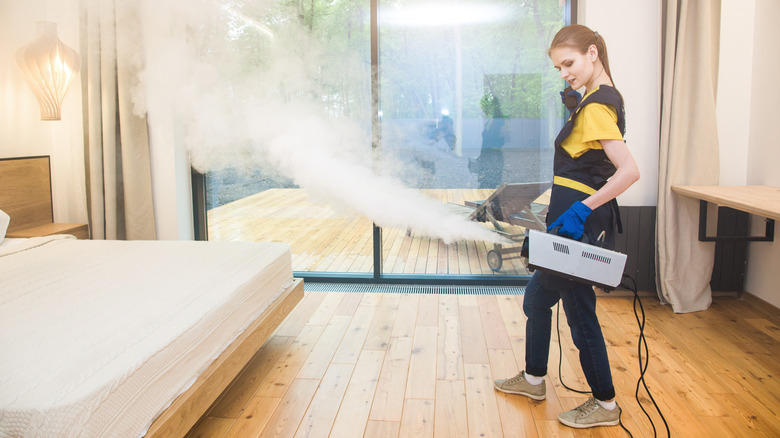 XArtProduction/Shutterstock
Here's something most people don't think about right away when selling their home: The way it smells matters, as noted by Christian Ross. "Smells are a top priority to make sure people walk in your home and don't turn right back around," she explained. There are some smells that create a powerful turnoff in particular, too. "Pet, smoke, and food odors are generally the top offenders that cause buyers to not want to tour a home further or put a home to the bottom of their list," she continued.
The thing to keep in mind here is that you don't always smell odors yourself, especially if you're used to it. Sow how do you do to determine if they are a problem? "Remember you can't hide smells," Ross added. "You need to identify the source and remove them. Thankfully there are now plenty of companies with patented technology that specialize in odor removal."
Do: Lose bright wall colors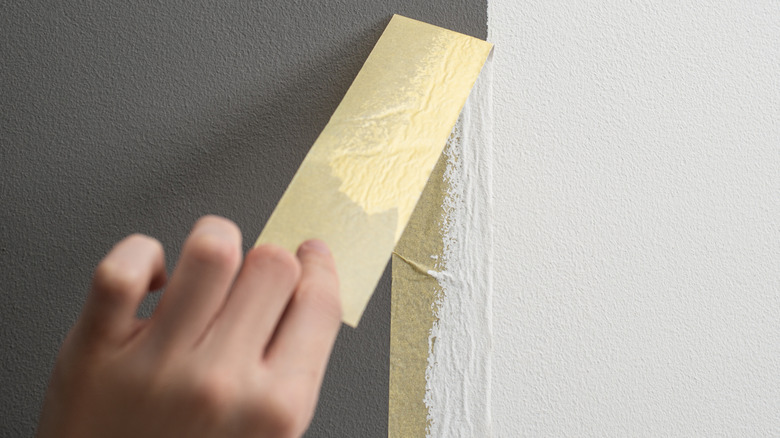 Yuriy Golub/Shutterstock
While color trends come and go over the years, there are some shades that you should perennially avoid having too much of on your walls when it's time to sell, shares Christian Ross. "Bright colors can overwhelm a buyer," she revealed. "Survey after survey of buyers shows that the majority prefer using color as an accent." So if your walls are currently covered in bright reds and bold blues, consider bringing out the paint rollers. "If you have colorful walls, neutralize with grays, creams, whites, and beige-whites/grays," Ross recommended.
Why does this matter if the potential buyer is likely to paint on their own anyway? "In my personal experience, the first thing buyers do is triple the cost of paint as they think of how costly it will be to cover," Ross continued. "Get the highest price possible and neutralize the space up front." Indeed, painting the walls of your home may not take a lot of time or investment, but it could save you money at the end of the day.
Do: Lose the clutter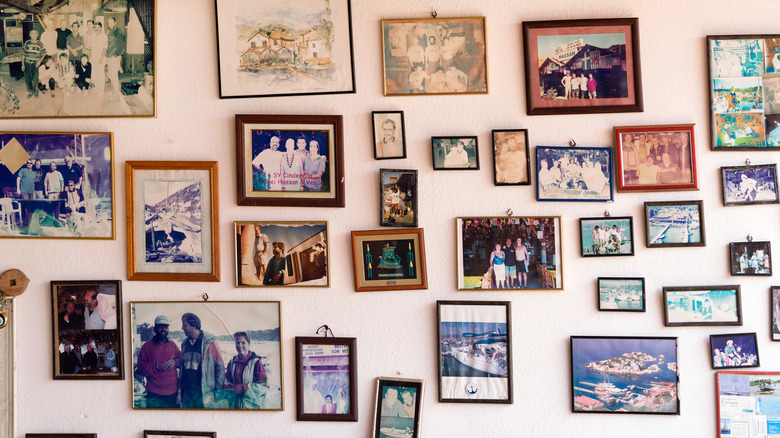 Anton Watman/Shutterstock
According to Christian Ross, there are two key reasons why you'll want to pack up all of those personal objects that make your space feel like a special place to you. "Removing these items allows your home to appear less cluttered," she shared. That's a good thing because it can help your place look a bit larger, especially if you get rid of excess furniture or bookshelves filled with memorabilia. It also makes the home seem cleaner. 
Another reason to remove pictures and other personal effects is to account for buyer perspective. "It also allows someone to envision themselves in the space," Ross continued. To that end, instead of the property looking like someone else's house, the potential buyer can start to imagine what life would be like in that space — and that could be enough to encourage them to put an offer in, especially if the home checks all of their boxes.
Do: Keep it tidy every day for showings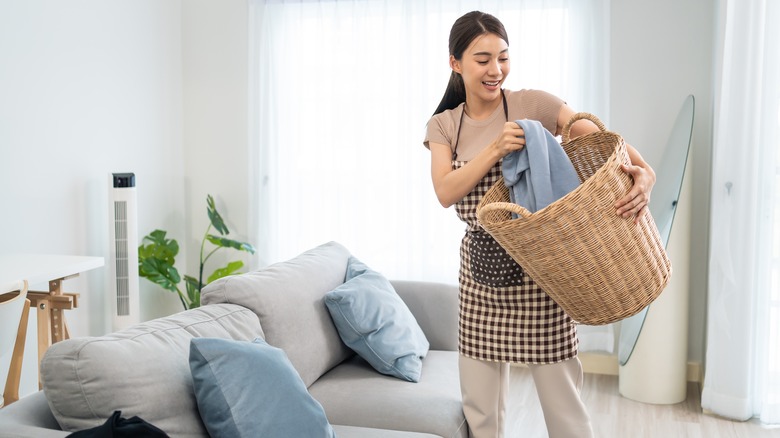 Hananeko_Studio/Shutterstock
Home selling often entails waiting for your real estate agent to call with a buyer who wants to see the property. However, it's not always a planned and simple process, as Christian Ross knows well. "You never know when your buyer will be walking through," she noted. "A lot of appointments are made hours versus days ahead as people juggle work and kids or coming in town briefly while relocating." To that end, being as flexible as possible enables someone to drop in when they can — and the more visitors, the sooner your property may sell.
The last thing you want is to be caught off-guard, and having to drop everything to clean the kitchen or scrub the bathroom, as Ross points out. "Staying ready with a tidy home allows you to take one more thing off your to do list and be prepared, so your day isn't impacted by unexpected home tours," she added. That may mean keeping the toys put away and ensuring the sink remains clear of any dirty dishes. Make up the beds, too. That way you'll have some time to prepare before someone knocks on your door.