How Bed Bath & Beyond Aims To Take Away The Stress Of Moving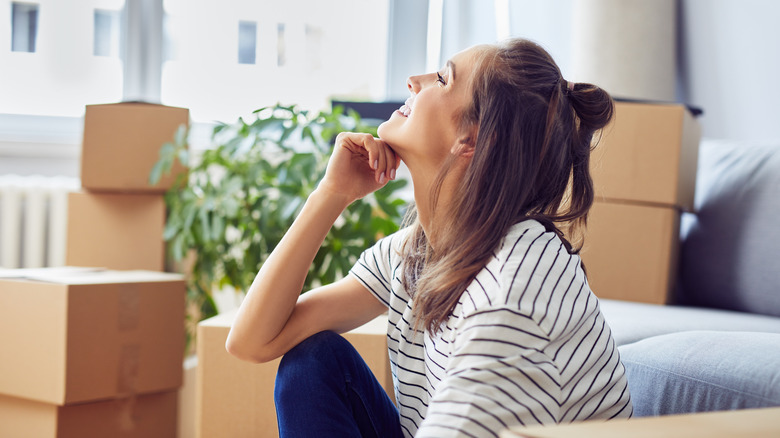 baranq/Shutterstock
Moving to a new home is always a stressful experience, especially if it's your first time. There are so many steps, and it can be difficult packing all of your items in an organized fashion. Most of us would rather throw away all of our old furniture and order new décor — but unfortunately most of our budgets won't allow it. Additionally, moving can be such an expensive endeavor as the average person can spend anywhere from $300 to $3,500 if moving within state bounds, or between $2,500 to $11,600 if you're planning on transporting your items a long distance, according to MoveBuddha.
Instead of getting frustrated over the moving process, we advise taking a look at the way Bed Bath & Beyond works to make the task easier. This retailer is one of the largest in the U.S. and sells a variety of items from home décor to bedding and more, and it's been around since 1971 (via Money Inc). So how can they help you out?
They provide you with coupons and more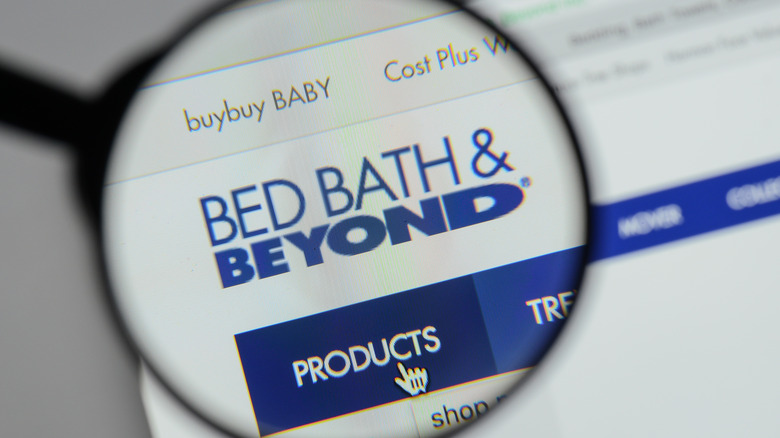 Casimiro PT/Shutterstock
If you're unsure how to start your journey of moving from one home to another, maybe creating a Bed Bath & Beyond Your Move online account will help get you started, according to their website. If you sign up, the retailer offers participants coupons to help with moving costs, as well as tips to help make the process easier, such as helping your beloved pets travel to their new residence. Those who sign up will also be able to change their home address, save money on transportation PODS, and create a housewarming gift registry.
Bed Bath & Beyond also offers members the ability to create a checklist in order to organize your moving process; Wellington Florida Real Estate says doing so is important to get organized and avoid any confusion once you've reached your destination. You can even make a list for a variety of moving tasks, such as the finding moving help, listing items to be purchased once you get to your new home, and any designing ideas you might have once you're settled.