The Unexpected City That Was Voted The Most Neighborly In America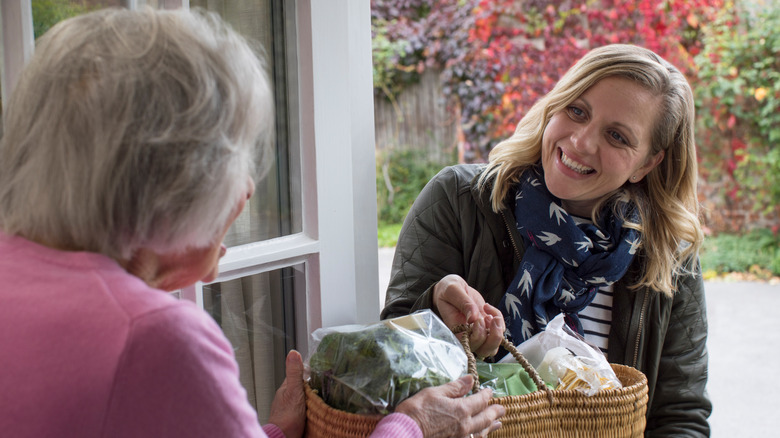 Daisy Daisy/Shutterstock
When you decide to move, there are many variables to consider before choosing the place to call home. Cost of living, job opportunity, and crime rate are among the list of most crucial, according to the U.S. News, but have you ever thought about your potential neighbors? Unless you plan on living on a large piece of land where your neighbors are acres away, chances are you will see a lot of them, so it's important to have some friendly people next door. That being said, you want to take a look at places you're going to feel safe and welcomed.
Living in a community that doesn't give off friendly vibes probably isn't worth looking into, especially if you have kids. You will want to live near people you can ask for a cup of sugar or trust to pet sit for the weekend. To give you a better idea of what to look for, let's take a look at the unexpected city voted most neighborly in the U.S.
Rochester, New York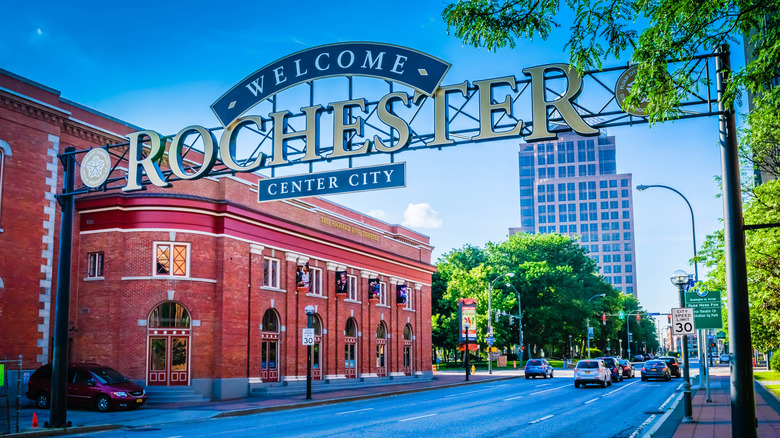 Brett Welcher/Shutterstock
If you're looking to live in the most neighborly city in America, look no further than Rochester, New York. The city took Madison, Wisconsin's top spot as the friendliest city in America, says Democrat and Chronicle. Rochester is the highest-ranking city in terms of volunteering, charitable giving, county parks, and overall resident happiness. Many residents have shared their own experiences, stating their neighbors are always happy to lend a hand, no matter how small a favor. It's no wonder they surpassed Madison, who was bumped to second place this year. 
Yes, showing kindness towards your neighbors is important, but so is establishing relationships with the rest of the community to show you care. Based on the information provided by Realtor, at 45.6%, this New York suburb is rated second on the list of cities with the most volunteers. They take their time to help out those in need or contribute to good causes in the area. Keeping all of this in mind, Rochester is definitely a city you want to check out.