What's The Most Popular Lighting For Bedrooms? House Digest Survey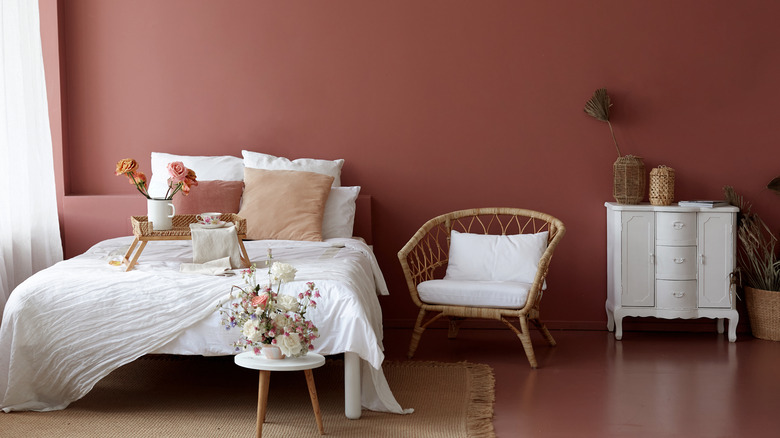 Reviaka Ina/Shutterstock
A light fixture may not be the first thing that catches your eye when you walk into a bedroom — typically, the focal point is the bed, especially if you have a bold headboard or have put a lot of thought into styling your bedding, hanging art above your bed, etc. However, lighting has a huge impact on any space, including your bedroom.
As 34F Design explains, lighting affects not only the aesthetic of a room but the overall ambiance, impacting how you feel when you walk into that space. And while there are a few rules of thumb when lighting your home, there are some more specific considerations when lighting certain rooms, including your bedroom. As Rejuvenation outlines, you'll typically start with some type of overhead lighting, as is found in most spaces. Then, you'll likely want to add some task lighting in strategic areas, such as near the bed if you often read in bed, in dark corners, etc. Finally, you don't want to forget about ambient lighting; you may not always want to turn on those bright overhead lights, instead preferring accent light fixtures that offer softer light and soothing vibes in your bedroom.
To get to the bottom of which light fixtures the majority prefer in their bedrooms, House Digest surveyed 606 individuals — and their responses might encourage you to add a particular type of lighting if you don't already have it.
When in doubt, add a few lamps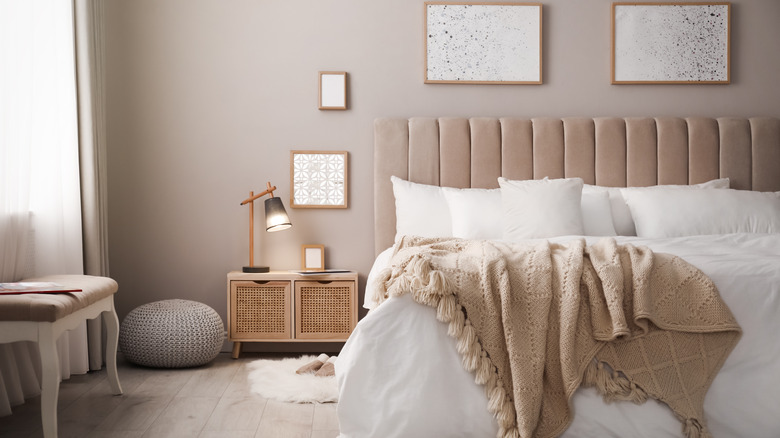 New Africa/Shutterstock
Over 1/3 of survey respondents — 34.98%, or 212 individuals — selected lamps as the most popular lighting to incorporate in the bedroom, and it's not hard to see why. It's fairly common to place a lamp atop each nightstand flanking a bed, and it's easy to add floor lamps for additional lighting where needed. As a bonus, lamps are very easy to swap out, so if you decide you want to refresh your bedroom, you can switch out the lamp bases and shades or go with entirely new ones to transform the room.
One hundred fifty-four respondents favored overhead lighting, which received 25.41% of the vote, with chandeliers coming in third with 14.19% of the vote, selected by 86 individuals. Both these options make a big style statement, and in smaller bedrooms, this fixture alone may be sufficient to illuminate the space.
Many also seemed to enjoy a minimalist aesthetic, with 76 respondents, or 12.54%, flagging recessed lighting as their pick – while these lights don't make a big statement, they provide subtle illumination, allowing the other pieces in your bedroom to take center stage. Sconces, which typically don't provide enough light on their own, received 8.75% of the votes, selected by just 53 people. Finally, coming in last in the survey was track lighting, which only 25 people (4.13% of survey respondents) selected as their preferred bedroom lighting.