The First Steps You Should Take In A Renovation, According To Chip And Joanna Gaines' New Show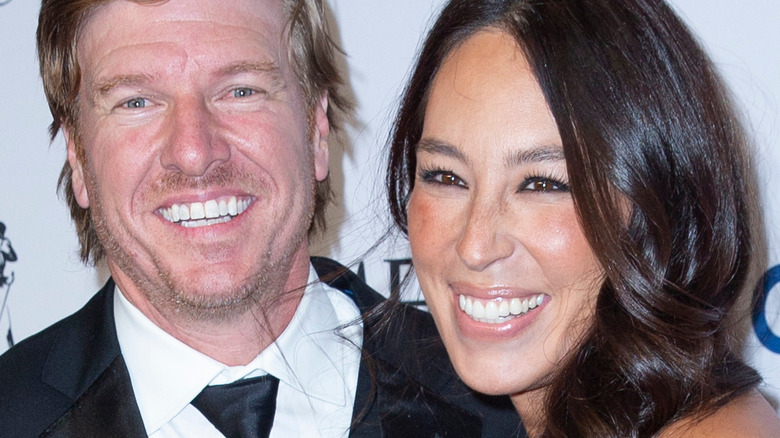 lev radin/Shutterstock
Chip and Joanna Gaines are the undisputed royalty of the home renovation world, so it's fitting that their new Magnolia Network show, "Fixer Upper: The Castle," sees the couple updating an 1800s estate fit for a king. According to Waco History, the property, officially called the Cottonland Castle, has been passed through a series of owners since 1890, even briefly being used as a church. Its original design was modeled after a small German castle on the banks of the Rhine River, but after many owners and renovations, it fell into disrepair and sat empty until the Gaines' purchase in 2019.
Your home improvement project might not be as intimidating as renovating Cottonland Castle. However, the famous Fixer Upper couple still shared some helpful renovation tips they learned through updating the historic Waco home. Keep reading to learn more about what they kept in mind before tackling this major project. 
Make a clear game plan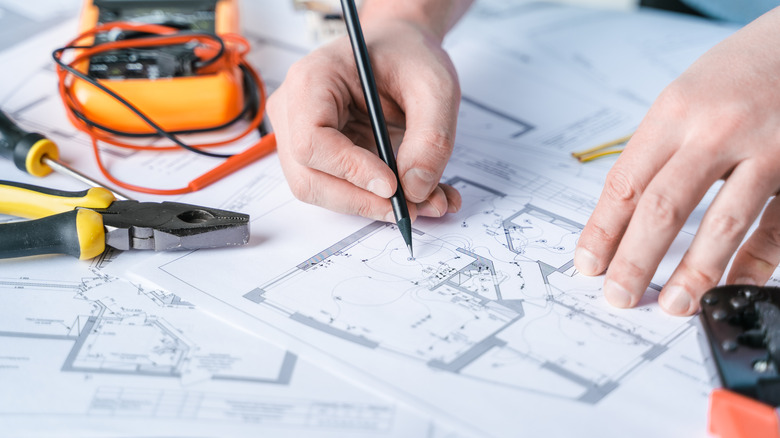 Ira Lichi/Shutterstock
Throughout the show, the couple's goal is to flip the home and sell it, not keep it for themselves. Turning a profit while restoring the property is the objective, so it was crucial for them not to allow emotions or personal taste to get in the way of creating a marketable space. If you're also planning to sell your home down the line, it's necessary to consider how the decisions you make will increase or decrease the home's value. Even if you do not intend to sell, setting up a precise game plan with easily definable goals can streamline the process and keep you on track.
Another important consideration the couple faced while working with an older property was the cost of upgrades. According to Bankrate, rewiring a home costs around $2.65 per square foot, quickly racking up to thousands of dollars in expenses. Identifying these major issues early on can help you budget effectively and avoid any surprise costs down the line.
Maintain the character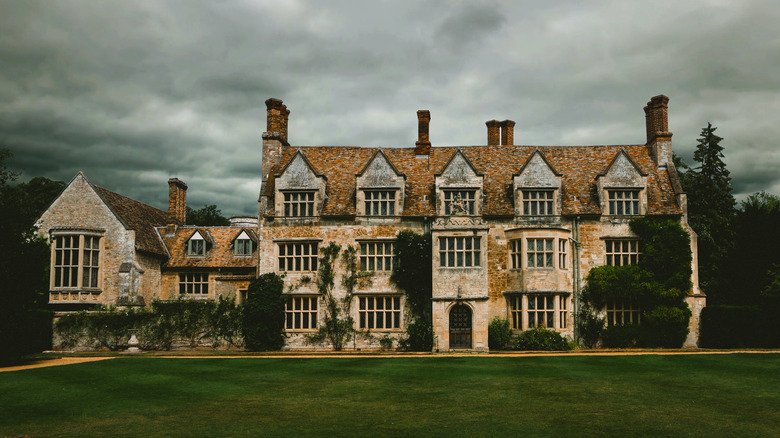 Rory Bowcott/Shutterstock
It may be tempting to rip out all the original details to start fresh, but Chip and Joanna Gaines decided to do their research and salvage what they could in this historic home. Minor flourishes like original tile or fireplace mantels bring the charm, but if they're beyond saving, finding historically accurate substitutions can restore the house to its former glory. During the show, the couple consulted with a nearby historian to learn more about the property before making any improvements.
"Hearing the history and the heart of the original people who had the vision for it, that's the kind of stuff that gets us really excited about restoring it to its rightful place and honoring it," Joanna Gaines says, via Realtor. The home improvement team has made their point clear — always take the time to prepare. Developing a solid plan, identifying your goals, and researching will save you from trouble and unnecessary costs down the line, no matter your project.