How The Walmart App Helps You Decorate Your Home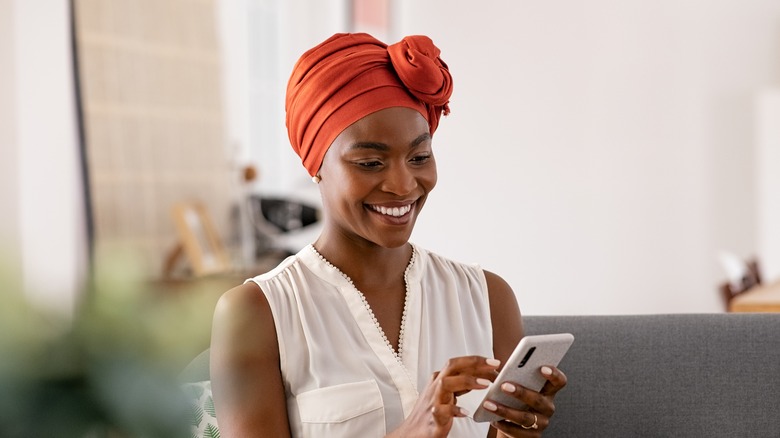 Rido/Shutterstock
According to Walmart, this big box company desires to use Artificial Intelligence (AI) to improve the customer's shopping experience and the associate's work environment. Because of this, they have been experimenting with AI technology in their Intelligent Retail Lab (IRL). The CEO of IRL, Mike Hanrahan, says, "When you combine all the information we're gathering in IRL with Walmart's 50-plus years of expertise in running stores, you can create really powerful experiences that improve the lives of both our customers and associates."
Walmart has quite a few services they're planning to add that they hope will make the consumer's experience more enjoyable. One of these features was released on the Walmart app in early July 2022. It was created because of the increase in online shoppers after the COVID-19 pandemic, per Fast Company. This new feature allows you to easily decorate your home without going to an in-person store. Below, you'll find more information about this service and some other AI features Walmart has implemented.
The View In Your Home feature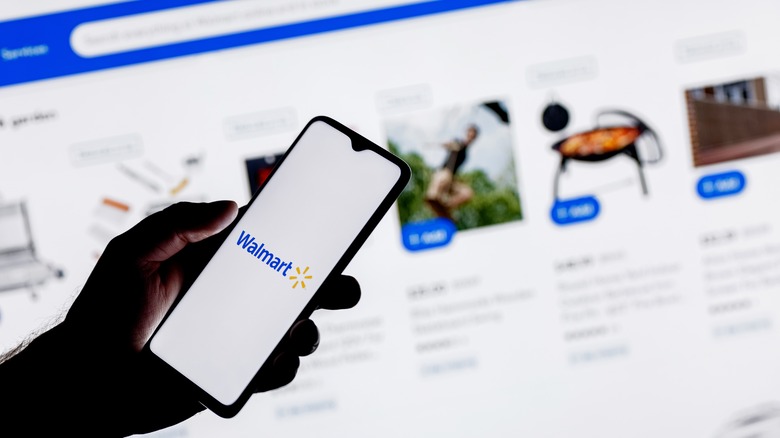 Sergei Elagin/Shutterstock
"View In Your Home," currently only available on iOS devices, works for over 300 items on the Walmart app, per Walmart. On September 29, Walmart also made it available to select televisions. To use this Augmented Reality (AR) feature, open the Walmart app and find an item with the "View In Your Home" icon. Once you give the app permission to access your camera, you'll be able to see your room, and it will ask you to point the camera at a wall. Then, you'll be able to click where you want the furniture to be placed, and you can drag it around the space. You can also rotate the piece, see the dimensions, or change the color and style. And, if you're having trouble deciding whether to purchase, you can take a picture of the item and get a second opinion later.
"View In Your Room" uses haptic technology, which detects the walls and floors and vibrates if you drag your item out of the room. Additionally, the technology has accessibility features that work with gestures and voice commands. This online service may benefit Walmart stores by reducing the number of furniture returns, per Fast Company.
Walmart's other AI features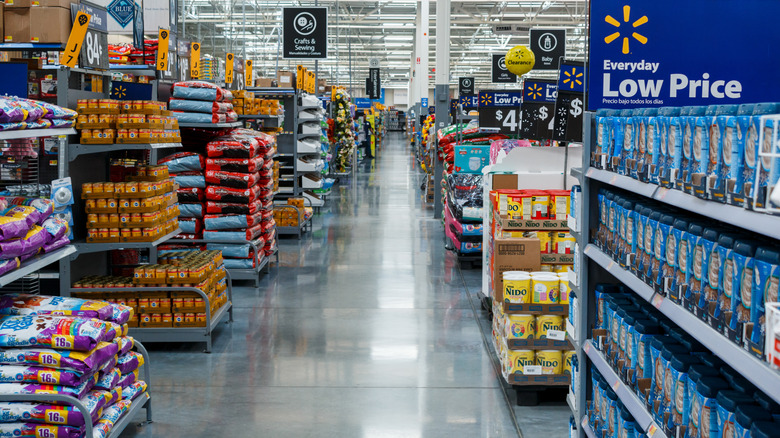 Chekyravaa/Shutterstock
Another new technology you could use in the Walmart app is "Be Your Own Model." According to another article by Fast Company, this AR feature allows customers to see how different colors and sizes of clothing will appear on their own body with the help of realistic shadows and draping. To use this feature, you take a full body image of yourself, which will be saved to the Walmart app, per American City Business Journals. Then, you'll choose different clothing pieces to try out on your model.
Walmart is also working on bringing AI technology to their in-person stores. They plan to use cameras to help associates see if merchandise needs to be restocked. Additionally, they desire customers to be able to point their phones at shelves and filter the inventory based on preferences. For example, you could quickly see if there are any gluten-free options in the bread aisle or whether certain items are on sale. Walmart has been testing this technology in one store in Levittown, New York, and they plan to add it to additional locations in the future.