The Return Policy For Furniture At WalMart Explained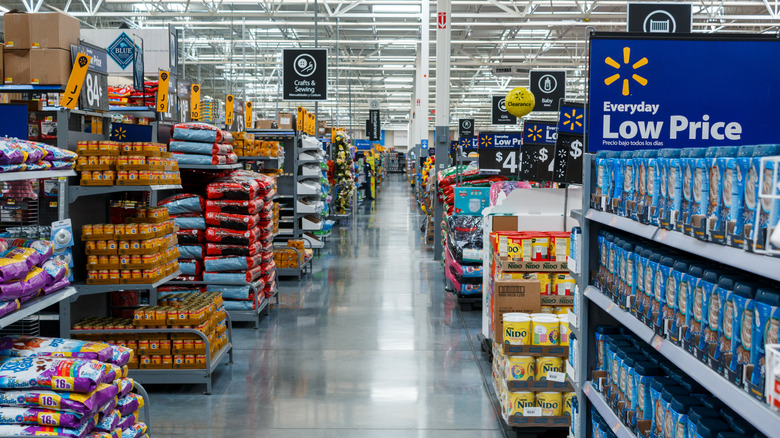 Chekyravaa/Shutterstock
Sometimes when you order an item online or even purchase from a big box retail store and get it home, it's not quite what you expect. There could be missing parts or the product in the box is slightly damaged, or it just isn't exactly what you wanted. If these issues occur, it's always helpful to know the store's return policy so that you can quickly take care of the problem and either get a replacement or a refund for what you purchased.
Some stores have different return policies depending on what type of item you buy. For obvious reasons, there might be a final sale clause attached to any end-of-the-line products or clothing items such as underwear or other undergarments. Whether it's furniture, home goods, or food items within the same company, they might have different rules when it comes to returns. There may also be a time limit on when you can make an exchange or refund. Depending on the company, this could be a window of anywhere between 15 days to 90 days or more. In some cases, it can be more beneficial for the company — whether they have an online or physical storefront — to offer a more forgiving return policy. According to The Washington Post, companies have actually seen an increase in sales when they're able to allow their customers a little more give when it comes to returns. Now let's take a look at how the Walmart mega-chain handles returns when it comes to furniture.
What is the furniture return policy at Walmart?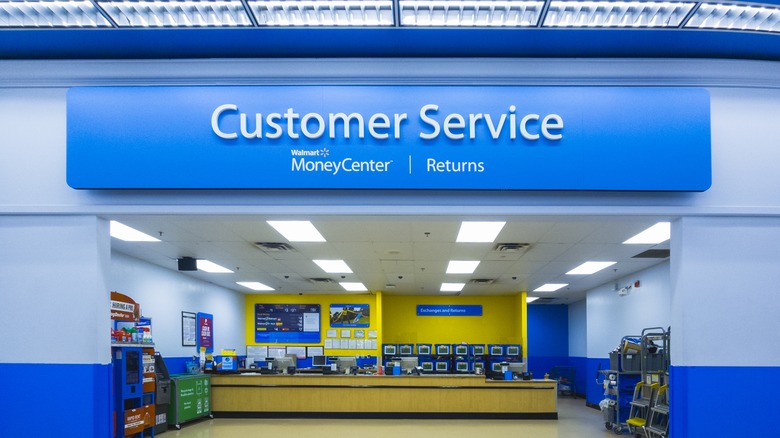 Mahmoud Suhail/Shutterstock
From its humble beginnings with its first store in Arkansas back in 1962, Walmart now has well over 10,500 stores worldwide and serves millions of customers a year both in-store and online, according to the Walmart website. With so many customers across the globe, you can bet that there have been many folks not only returning their products but also scratching their heads and wondering how to properly return items. Luckily, the company has its return policies easily accessible through its website and written in detail on its receipts upon purchase. However, it pays to read the fine print.
Generally, Walmart has a 90-day return policy on most items if you have the original receipt or one printed from online orders, according to the "Returns" page on its website. To return an item, you can either bring it into a physical store, send it back through the mail, or arrange to have it picked up. Although certain items like cell phones and other electronic devices are an exception to this rule — whereas you have only 14 days to return the item — larger items such as furniture and outdoor play products still fall under the 90-day return policy. However, size does matter when returning furniture. All furniture items must be returned to the store either by yourself or through a freight shipping service. If a shipping service is used, there is a chance that Walmart will not cover the costs of the shipping.