Designer Emily Henderson On The Decor That You'll Want In Your Dorm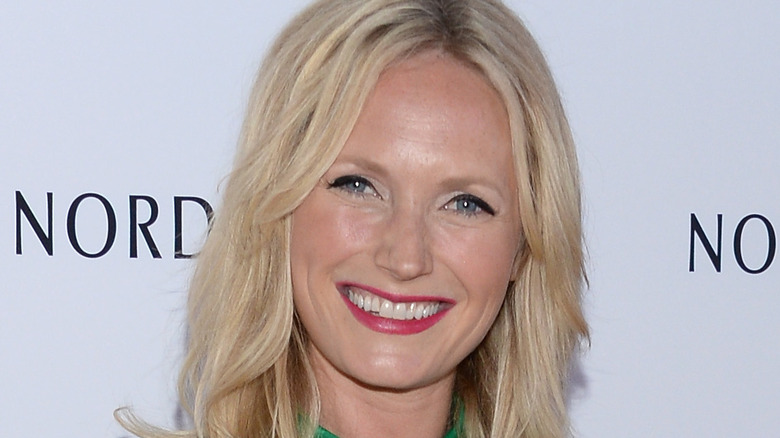 Jason Kempin/Getty Images
Going to college and moving away from home is an emotional experience for many of us. You've most likely lived in the same bedroom for years, and some of us have been lucky enough to have that room all to ourselves. Now you're moving into a space that is probably smaller and with roommates who are probably just as stressed as you are. One way to reduce your stress is to ensure your dorm room is tidy and organized. In fact, Intermountain Healthcare says an organized room can help reduce anxiety, stress, and depression and boost productivity.
Luckily, the team of designer Emily Henderson has rounded up some dorm decor essentials to improve your college experience (via Emily Henderson). Henderson is a stylist and a New York Times bestselling author of "STYLED: Secrets for Arranging Rooms, from Tabletops to Bookshelves," and she has almost 1 million followers on Instagram, where she constantly provides interior design advice. Due to her expertise, we believe her tips will turn your dorm room into a more relaxing space.
Storage options
The first thing on the list is bed risers, which are used to give your beds a bit of height so you can store items underneath, according to Emily Henderson. This is an excellent option for college students with lots of furniture pieces and appliances because bed risers will allow you to create a more functional and open floor plan. If your dorm is big enough for a sofa, you can also use bed risers to lift it up and store other accessories, according to Early Bird.
They also advise staying away from plastic storage bins and instead opting for bins made of fabric, specifically under-bed bins. They are less likely to break and are much more aesthetically pleasing. So if you're only able to lift your bed to a certain height, under-bed fabric bins will do a much better job of squeezing underneath. They are typically flat and wide, a convenient shape for those who may need to use multiple containers.
Furniture necessities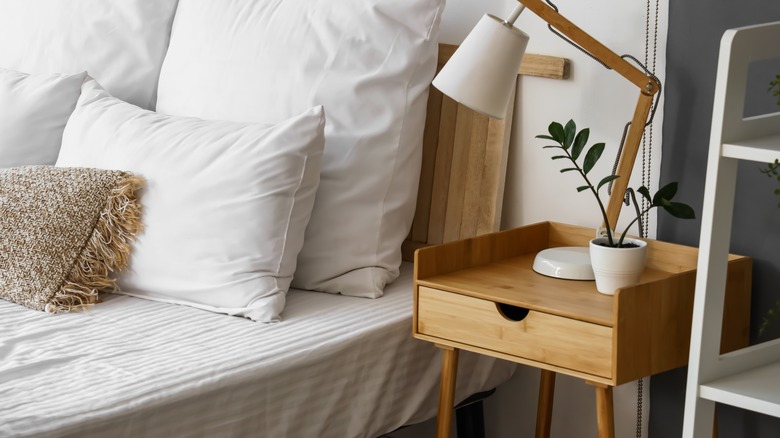 Pixel-Shot/Shutterstock
Obviously, you don't want to incorporate too much furniture in a dorm room because that'll result in a cluttered mess. However, a bedside drawer is something that can store personal items and act as a table where you can place drinks and snacks, according to Emily Henderson. There are different styles to choose from depending on the functionality and aesthetic you desire. According to CollegeRaptor, a modern, minimalistic option is to purchase a bedside table with an open shelf. If you want to hide your items, you can add woven baskets.
Another must-have from Emily Henderson is a rolling cart. This piece allows you to store any necessities with the convenience of being able to move them around a cramped space. There are plenty of designs to choose from, but it's usually easier to squeeze a thinner cart into a dorm. They note that it can also serve as a bar cart for a future apartment, so it's a versatile piece that you can use for years.