Follow HGTV Host Breegan Jane's Tips For Selecting The Right Kitchen Appliances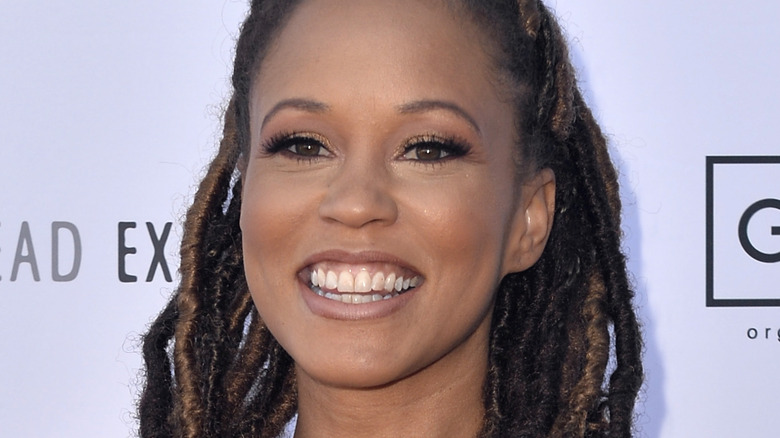 Jerod Harris/Getty Images
Although many homeowners tend to obsess over the design of their kitchen, we would also like to stress the importance of functionality. It doesn't matter if you spend months designing your kitchen if, in the end, you aren't able to execute your daily activities. Your design choices shouldn't obstruct your cooking or storage needs, and instead, you should ensure there is a sense of harmony between style and functionality. According to Contractors From Hell, many homeowners sometimes forget to consider countertop space for prep work, as well as the different appliances they'll need.
In order to get anything done in the kitchen, choosing the right appliances is a must. Luckily, interior designer Breegan Jane offers some tips to do just that. Based in Los Angeles, Jane has worked to create several stylish and accommodating designs. With her renovating knowledge, she knows how to point people in the right direction regarding kitchen appliance selection.
Location, location, location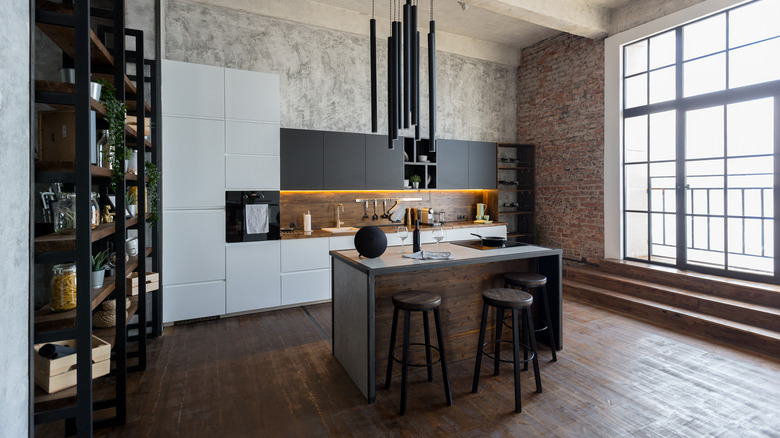 Pinkystock/Shutterstock
As you determine the layout of your kitchen, the first thing you should think about is where you will install your appliances, according to Breegan Jane. She has discussed this with professional chefs, and they've all stressed the importance of properly determining where the appliances go. For example, Jane notes one kitchen she worked in had the oven across from the refrigerator. This can result in a cooking disaster because if there is not enough distance between the two, how will the cook be able to open them at the same time?
Obviously, layouts are determined by the type of home you live in and how much space you have. According to HGTV, studio or loft-style apartments typically benefit from a one-wall layout. This is done by installing cabinets and appliances all on one wall. You can also add a simple island to create additional workspace. This way, you can avoid a claustrophobic design by installing everything in a straight, cohesive line.
Know what you'll need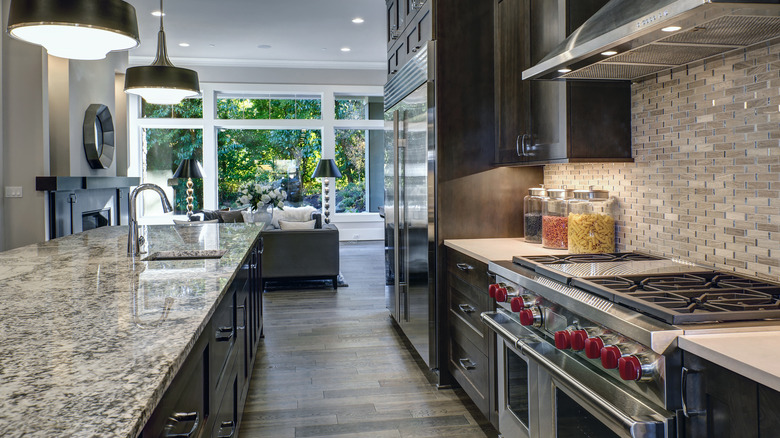 Artazum/Shutterstock
According to Breegan Jane, you should also choose your appliances based on the type of cooking you do in the kitchen. For example, if you cook often and tend to create all kinds of dishes, Jane recommends a six-burner range. This is what she chose for her professional chef client, and it featured two ovens and a commercial convection fan. However, if you're more of a takeout fanatic like many of us, you can stick to a traditional four-burner range.
You're also going to want your kitchen appliances to last for a long time, which is why Jane advises sticking with stainless steel. She believes this appliance finish is durable and creates a classic look. Although this finish can be pricey, she believes its longevity in terms of style and function makes it a valuable investment. According to ProLine Range Hoods, stainless steel is also easy to clean and maintain, and it's able to repel germs and bacteria.