When You Can Find The Best Holiday Decor Clearance Sales At Macy's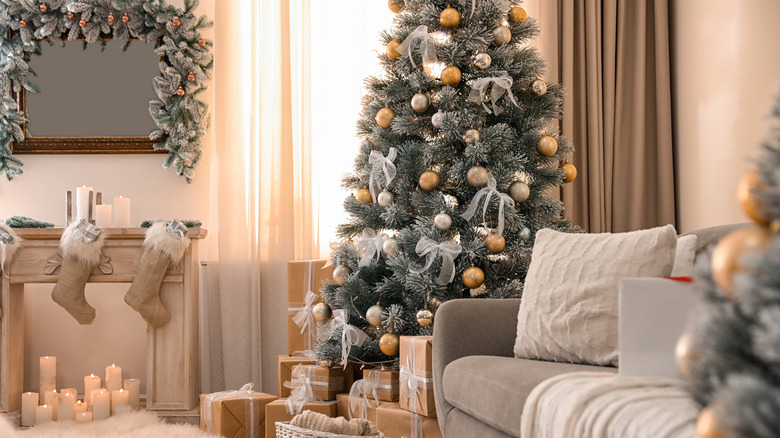 New Africa/Shutterstock
The only thing better than buying beautiful holiday decor is getting it at a deep discount. Usually, stores put their holiday decor on clearance after the big day, which may seem kind of pointless since you cannot use it the same year — unless you like to keep your Christmas decor up for a while. We won't judge. If you do not plan to use your new items until next year, it's kind of like giving yourself a very early Christmas present. As you unpack those boxes to decorate next year, you will be thrilled with all the new items that you may have forgotten you purchased!
If you just cannot wait until next year to enjoy your new decor, Forbes Home suggests shopping on Black Friday when retailers are offering deep discounts. For those looking to make the most of their holiday budget, however, waiting until after the new year may yield the biggest savings at Macy's.
When to shop for the biggest discounts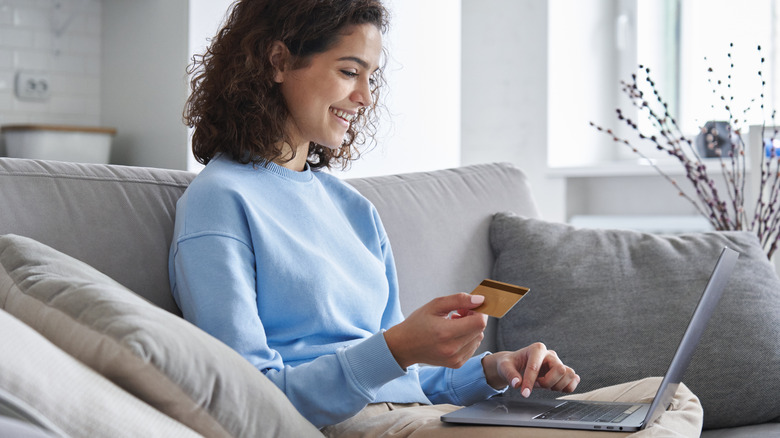 Ground Picture/Shutterstock
Christmas clearance online and in-store starts the day after Christmas, according to The Krazy Coupon Lady. Holiday clearance prices are not limited to holiday decor, but they also apply to gift sets with beauty items and even some housewares. Of course, this is a great time to upgrade your Christmas tree or buy those high-priced outdoor decorations for around 50% off. There is an extra bonus for shopping online (besides staying in your pajamas). Macy's often offers a promotional code to use at checkout for an additional 15% off your purchase.
You will get the best selection of holiday decor clearance items by shopping right after Christmas, but if you are looking for the best discounts and are not shopping for anything specific, prices will continue to drop through the new year for as long as supplies last. Holiday clearance shopping is all about timing. If you know you want the 8-foot tall, lighted Douglas fir that is available on December 26, snatch it up quickly. But, if you are just looking to expand your collection of decorative items, wait a little longer to save more money.