15 Home Decor Trends You'll Be Seeing Everywhere This Fall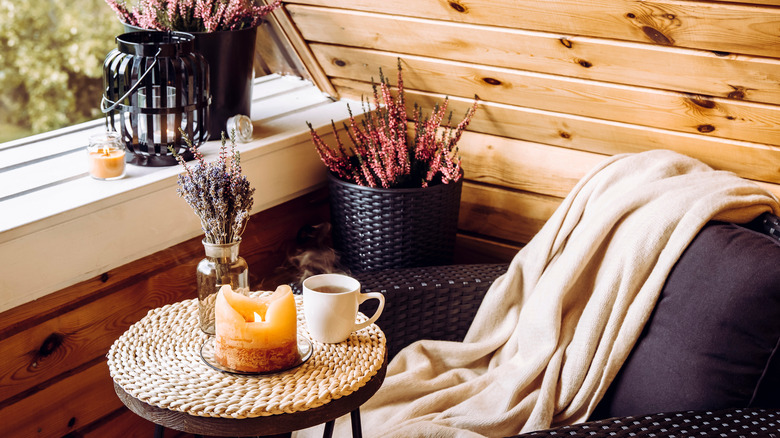 FotoHelin/Shutterstock
With the holidays right around the corner, decorating for the seasons should be fun, not stressful. To help you from getting overwhelmed, we recommend just picking a few of these trends to incorporate into your own home that already work with your furniture. As Jasmine Roth said in her blog post about decorating for fall said, you want your decor "to complement the special moments, not overwhelm them." So look for key places to switch out decor that won't interfere with the functionality or flow of the room.
Decorating for fall can be tricky, especially if you want to stay up on all of the trends without having to replace your furniture. And beyond that, even if your Pinterest is filled with plenty of inspiration and aspirational decor, it's difficult to break stunning interior shots into individual building blocks — that's why we went ahead and broke it down for you. We have collected 15 of the best home decor trends that you'll see popping up everywhere this fall. 
1. Plenty of neutral colored candles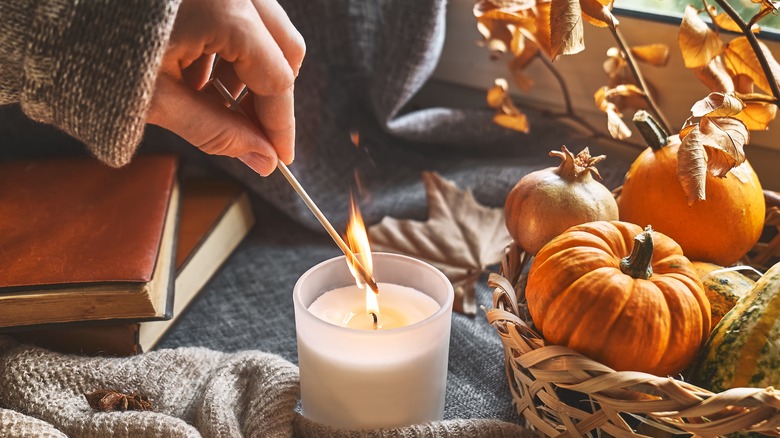 Caterina Trimarchi/Shutterstock
Candles in the fall are a given, but neutral colors are extra cozifying, and won't clash with the decor. If you're trying to keep with authentic hygge principles, most Scandinavians opt for unscented candles, but we can't help but fall in love with the occasional bonfire of pumpkin-spiced scent. 
2. Warm earth tones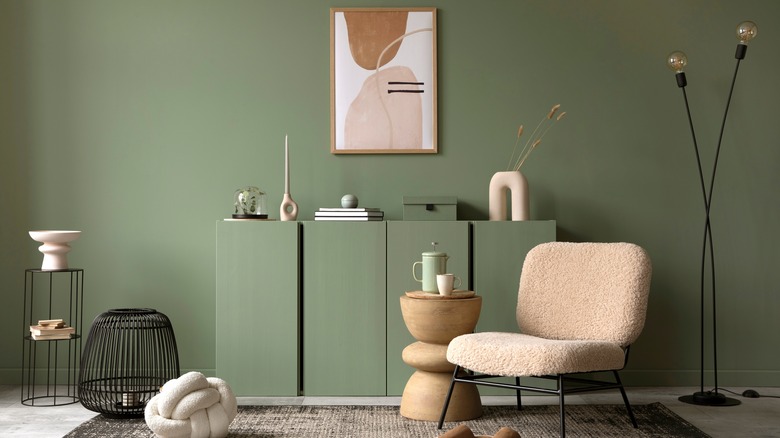 Followtheflow/Shutterstock
Earth tones have become year-round favorites, but to give them a nice fall edge, lean into warmer shades, like mossy greens, terra cotta red, and mauve pinks. 
3. Dried fall florals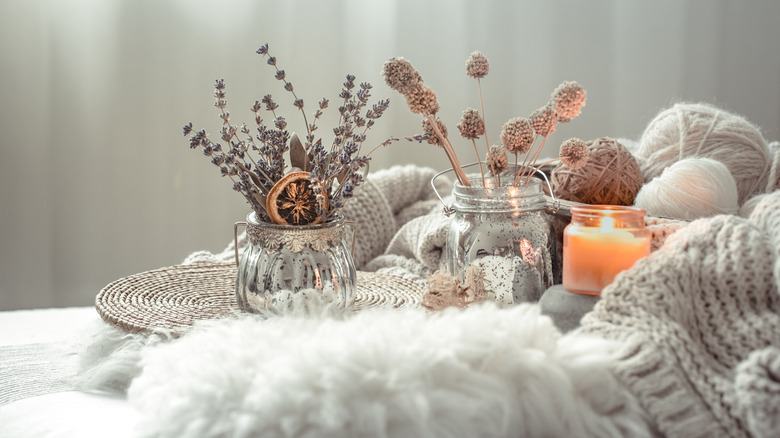 PV productions/Shutterstock
Since fall represents the end of the abundance of summer, creating dried floral arrangements is a tasteful tribute to the season. Plus, by using dried elements like flowers and grasses, you don't need to get fresh flowers every week, which is great for the budget. 
4. Natural wood finishes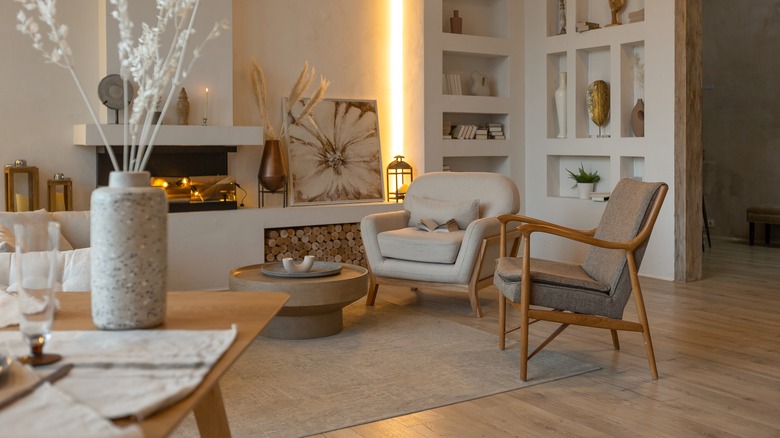 Pinkystock/Shutterstock
While paint can help revive some pieces of furniture that have seen better days, natural wood tones lend themselves to relaxing, cozy fall looks. So before you reach for a can of paint, consider sanding a piece down, or even stripping it to let its gorgeous natural wood shine again. 
5. Simply citrus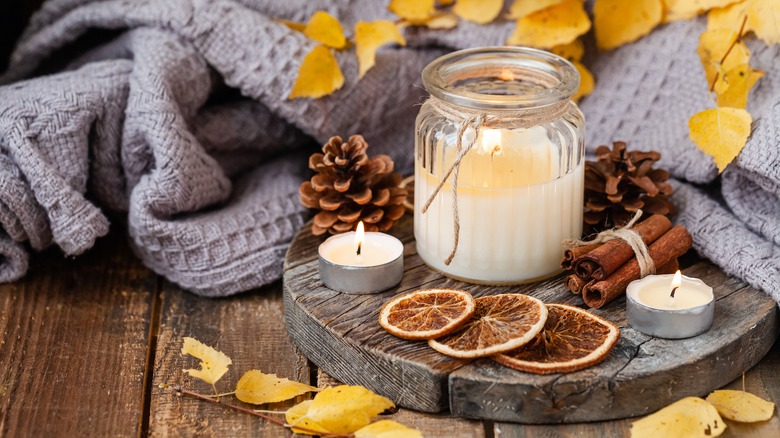 Vera Prokhorova/Shutterstock
Drying citrus is an easy, affordable, and environmentally friendly way to decorate for the fall. Just thinly slice a citrus fruit of your choice — orange, lemon, or grapefruit — and place it in a fruit dehydrator, or on a rack in the oven at low heat. 
6. Real or faux leather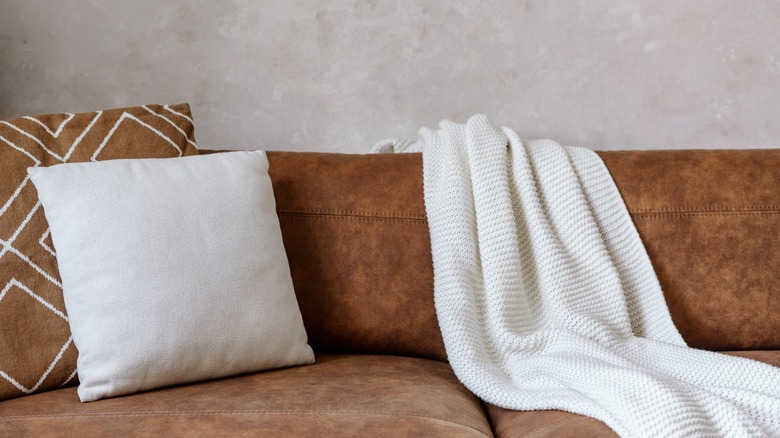 brizmaker/Shutterstock
Nothing is more classic than leather — it gives a comforting, masculine, and rustic edge to home decor. Consider adding a leather pillow or even an accent key tray. 
7. Woven wicker
g215/Shutterstock
Wicker is very in, whether it's a placemat or blanket basket. Go for the traditional picnic basket style, or kick it vintage with rattan cane weaving, which adds a nice mid-century modern twist. 
8. Layered textiles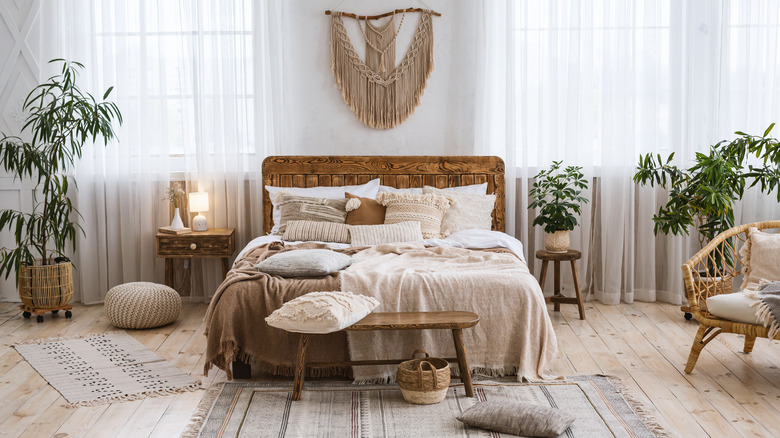 Prostock-studio/Shutterstock
Stack up the blankets and pillows on your bedding or living room couch for a luxurious and cozy. But don't let the layering stop there — keep integrating fabrics elsewhere, too, like on the dinner table with the help of placemats, tablecloths, and linen napkins. 
9. Oversized throw blankets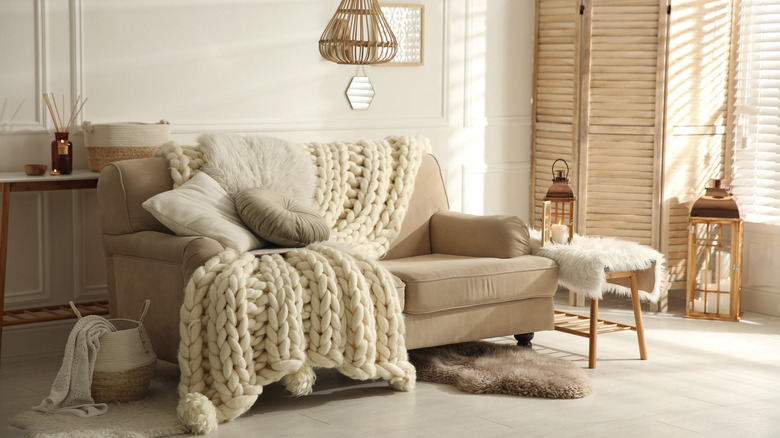 New Africa/Shutterstock
Nothing says stay at home and spend the whole day on the couch like an oversized throw blanket. Chunky knit quilts are popular, but mink and faux fur blankets are also great additions. 
10. Amber glass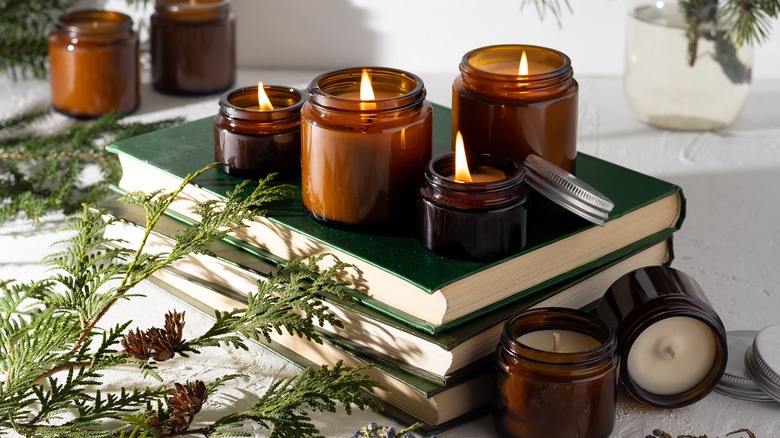 Real_life_photo/Shutterstock
This warm brown-hued glass is everywhere right now. Incorporate it into your fall and holiday designs with vases, glassware, and candle jars. Check out your local thrift store to find this charming glass color in abundance. 
11. Unique candle holders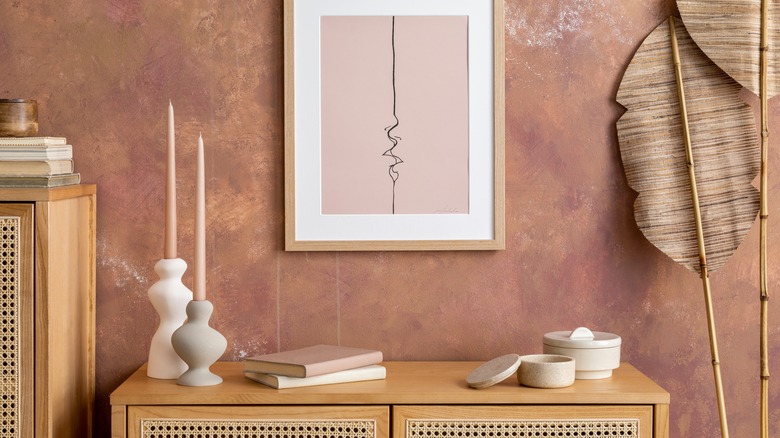 Followtheflow/Shutterstock
Candlestick holders for both pillar and taper candles are very on trend. But these aren't your grandma's go-tos — funky shapes, colors, and textures are called for. 
12. Brass finishes
New Africa/Shutterstock
We've seen rose gold featured for years now, and metallics are almost always on trend, but the slightly more laidback brushed brass is perfect for fall. It's glam but has a sophisticated timelessness. 
13. Cottagecore details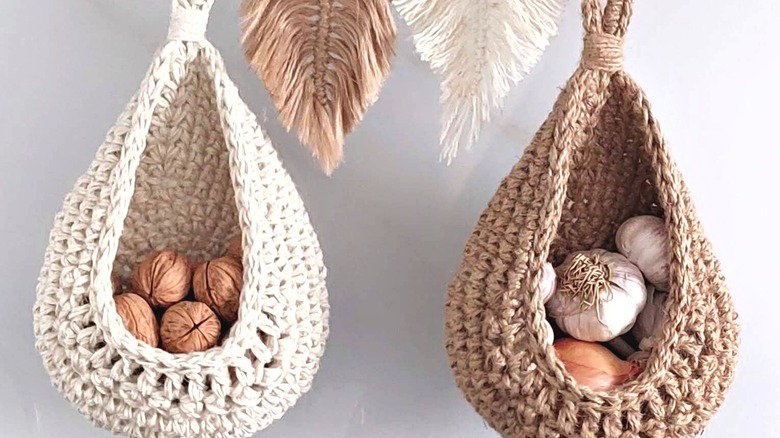 BagsbackpackS_Studio/Shutterstock
Remember that things that aren't even decor can feel like decor if you thoughtfully style them. Suddenly, the red potatoes, the yellow onions, and the weekly fruit shop is part of the fall centerpiece. 
14. Gem tones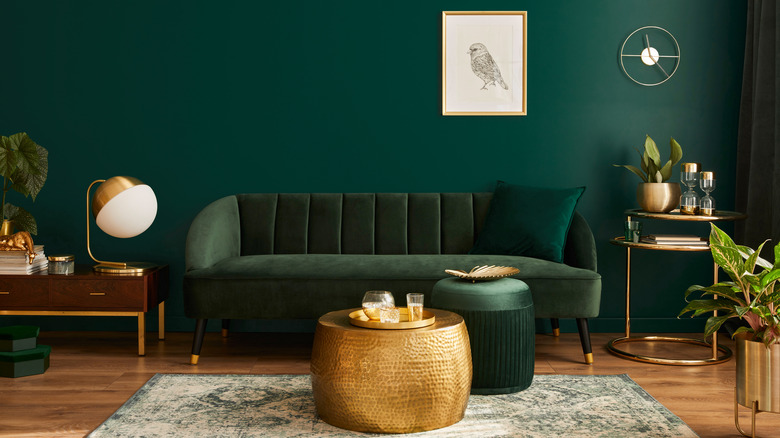 Followtheflow/Shutterstock
While interior design has trended neutral over the last few years, gem tones still pack a punch. Curtains and throw pillows are a great way to incorporate emerald, garnet, ruby, and sapphire into your home decor. 
15. Bring on the funk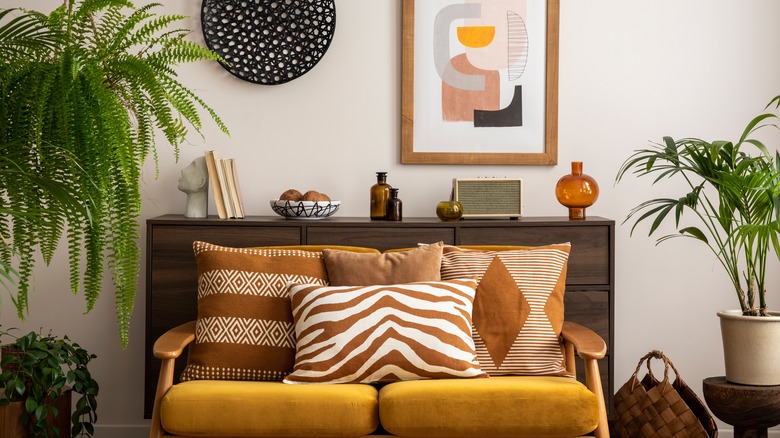 Followtheflow/Shutterstock
Sometimes new trends are actually old. The funky mustard yellows, groovy organic shapes, and bold patterns of the 70s are back. Add these retro elements into your fall decorating.