HGTV Jasmine Roth Discusses The Renovation Mistakes That Could Wreck Your Entire Project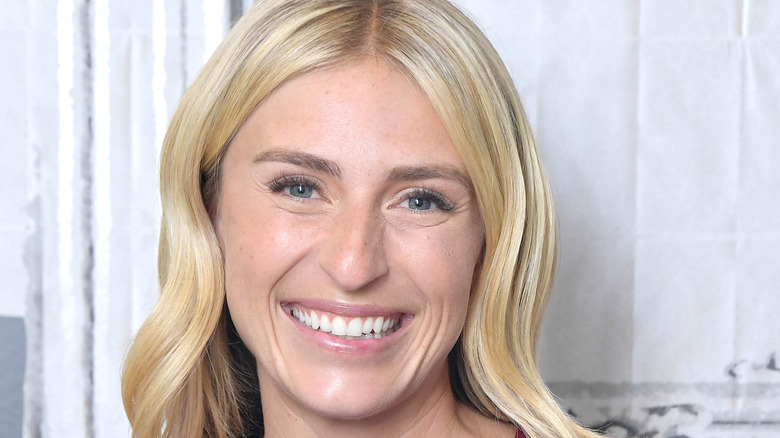 Michael Loccisano/Getty Images
Jasmine Roth, host of the HGTV show "Help! I Wrecked My House," knows a thing or two about renovation mistakes. In fact, she's probably seen just about everything that could go wrong when renovating a home.
In one particular episode, Roth goes to help a Fullerton, California, man named Steve Pittman, who claims that he's been renovating the house he inherited from his grandparents for over a year (via Realtor.com). Not only did he take on too much responsibility, but he also made some crucial errors that cost him tens of thousands of dollars and loads of precious time. Luckily, though the resources couldn't be recovered, Roth was able to identify the key issues and help Pittman continue with the renovations.
If you're revamping a house, Roth says that there are two mistakes that could potentially ruin the whole project. Here are the issues — and Roth's advice on how to dodge them.
Choosing the wrong contractor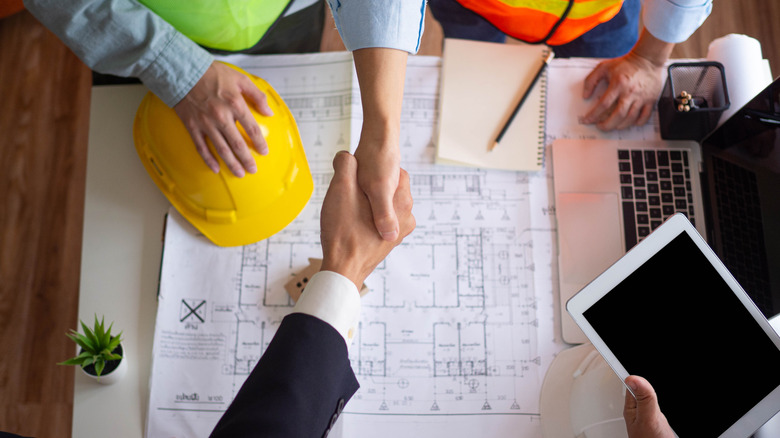 shisu_ka/Shutterstock
In the episode, Roth points out that not assessing your contractor is a mistake that can have huge repercussions. In this case, Pittman chose a contractor without getting any referrals or ensuring they were properly licensed. Because of this, Pittman couldn't trust his contractor and often found the workers slacking off instead of renovating (via Realtor.com). To remedy the issue, Jasmine Roth brought in someone she thoroughly trusts, Scott Cross.
To make sure you choose the right contractor, Roth recommends "finding a contractor via referral. Ask your neighbors, your friends, and even online referrals/reviews can be helpful," per her blog. Additionally, Roth says to make sure they are licensed and insured in your area. Further, you'll need to set up a communication plan and set your expectations early. Finally, ensure they can make changes to the initial plan as the project progresses. She writes, "having a conversation EARLY in the process, to understand how these changes will be approached, is very important."
Failing to pull permits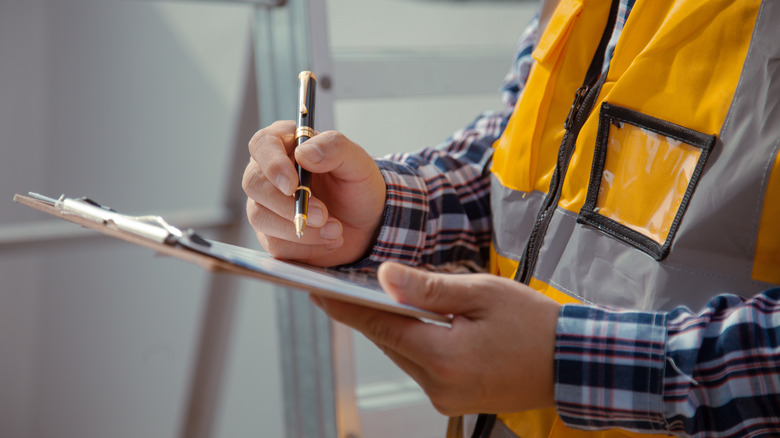 Sai Thaw Kyar/Shutterstock
Another issue Pittman faced was that the contractor failed to pull any permits — meaning he didn't get the correct documents from the city to ensure the renovations were up to code.
Because no permits were pulled and the drywall was already installed on the property, Roth said that "the challenge [was] going to be to determine if everything was done right," per Realtor.com. This meant they had to remove the drywall and have additional work done before the house could pass the inspection.
In an interview with Pop Culture, Roth provides this advice: "Hire a professional, make sure they're licensed, and then pull permits. If you don't pull permits, you're really just shooting yourself in the foot." The benefit of pulling permits is that you'll know that your house is safe, and trying to go without them could mean fees, difficulties, or safety issues later.