Jasmine Roth Says To Always Do This Before Starting A Renovation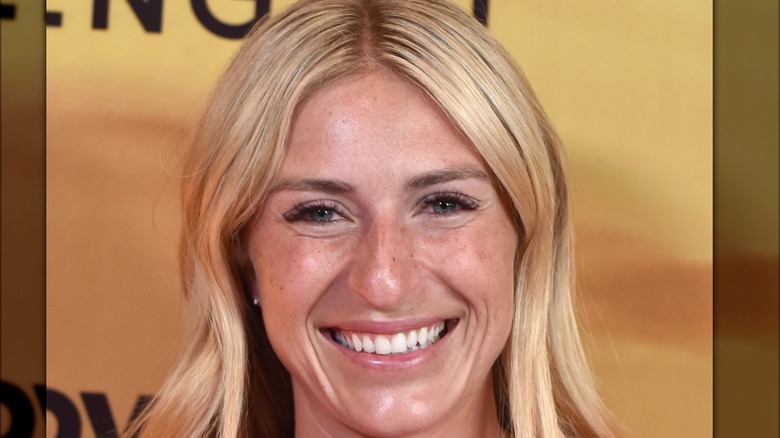 DFree/Shutterstock
Jasmine Roth has been a mainstay on HGTV as the host of shows "Hidden Potential" and "Help! I Wrecked My House." She was also named the winner of the second season of the hit HGTV competition series "Rock the Block" in 2019, per Realtor.com. It's no doubt that Jasmine Roth knows her way around a renovation. But she cautions fans that renovating a home in real life is not as simple as an HGTV show makes it out to be.
Many homeowners are unprepared for what a home renovation can actually entail. Remodeling reports results from the Discover Home Equity Loans survey that almost two-thirds of homeowners were not prepared with the price of their renovation, with most believing it would cost less than $15,000. Another common way that homeowners aren't prepared for a renovation is the timeline. Renovation shows don't always emphasize how long it can take to complete a project. Because of this, any tips from experts on how to complete a renovation in real life are welcomed. Jasmine Roth has some advice that anyone planning a renovation should consider before starting.
Find what you can save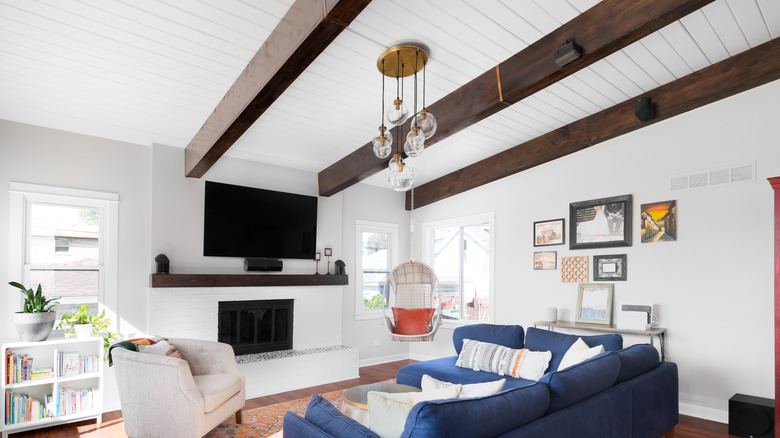 Hendrickson Photography/Shutterstock
When working on the HGTV show "Home Town Kickstart," Jasmine Roth and Ty Pennington renovated an old movie theatre, and the experience taught her one important lesson: look for what you can save. If you're planning on renovating, you don't have to tear out everything and start fresh. Before starting a renovation, you should look for unique features of your home that you could preserve.
This is particularly true when renovating an older home. Original woodwork like crown molding, hardwood floors, and built-in are all home features that CRD Design Build suggests homeowners preserve if possible. Original hardware, pocket doors, exposed beams, and mantle pieces are also good options to keep when renovating a home. They also suggest working with a renovation team that has experience with older homes so these features are preserved properly. Unique features give your home character and make it feel special. You can still update your home while retaining some of the original charm and character of the space.
Paint and personalize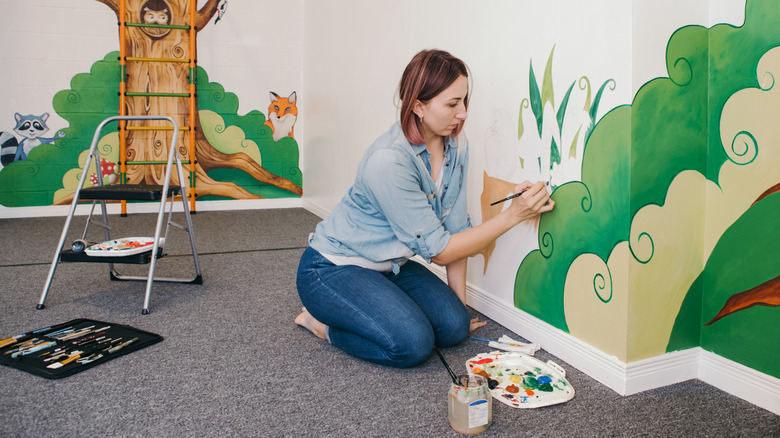 Anna Kraynova/Shutterstock
Jasmine Roth also stresses not underestimating the power of paint. Experts will always tell you how far a fresh coat of paint can go in revitalizing a space. But why not take it a step further and personalize your home with a painted design. Jasmine Roth believes that a home should feel like an extension of your personality, so don't be afraid to get creative and express yourself. In an episode of "Home Town Kickstart," one of the renovations that Jasmine worked on added a mural on a blank wall. You probably never thought of it, but your home could potentially benefit from a mural too.
Any blank wall in your home has the potential to showcase art. A dining room, playroom, home office, or foyer are great places for a mural. You can even carry the mural up to the ceiling or paint a ceiling exclusive mural. The process of painting a mural in your home is fairly easy, says Art Radar Journal. You can use acrylic paint, which can be purchased at a craft store, or wall paint from a hardware store.