The Best City To Live In Michigan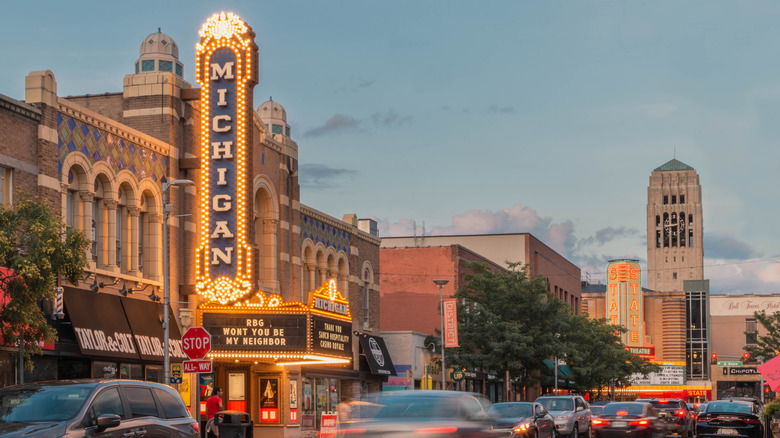 Hanson L/Shutterstock
As you peruse the lists of Michigan's best cities to visit, retire to, attend college in, or simply enjoy, Ann Arbor invariably is at or near the top of the heap. A case can even be made that "Tree Town U.S.A.," "A2", and "The Most Educated City in America" is Michigan's best city to live in. ExtraSpace Storage designates Ann Arbor as the Midwest's top spot, and Livability actually ranks it as the second-best place in the entire U.S.
Ann Arbor's unique mix of urban, rural, and college town atmospheres sets it apart from other Michigan cities. Its schools, career opportunities, relative safety, and quality healthcare are all top-drawer, and tree-lined streets, miles of trails, and Huron River views are additional drawing cards. A reasonable cost of living is an inducement for singles and families, and Ann Arbor's downtown is bustling with independent shops and restaurants to serve them. The city also hosts museums, festivals, and an arboretum to enjoy in a pedestrian-friendly setting.
Ann Arbor was founded in 1824 in pre-statehood Michigan by two land speculators whose wives were both named Ann (per Dangerous Business). They put down stakes in an oak grove. Ann Arbor is a 45-minute drive from Detroit and is within hours of three Great Lakes, as well as Toronto, Cleveland, and Indianapolis. Today its 121,536 residents, along with the 45,000 enrolled at the University of Michigan, reap the benefits of living in the state's best city.
Crime and housing: both good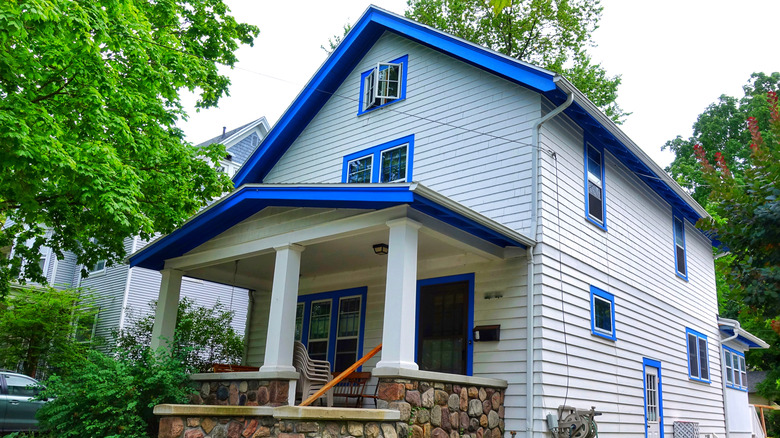 Rungtiwa P/Shutterstock
According to Neighborhood Scout, Ann Arbor is safer than a third of the nation's cities, with 19 annual crimes committed per 1,000 people. While this may not sound top-tier, a closer examination reveals that most involved property, not violence. Most safety issues are attributed to rowdy behavior on the part of college students. Niche, which gave the city an A+ rating overall, gave it a C+ crime rating. However, it added that the city's crime statistics were lower than the national average in most categories.
Ann Arbor's cost of living is slightly higher than most places in the U.S., but this is outweighed by superior amenities, schools, education, and culture. Per Payscale, it is 5% more than the national average, mostly due to housing costs. Median home prices have fluctuated between an estimated $270,000 and $460,000, and monthly rentals average $1,408. As a result, more Michiganders rent than buy in Ann Arbor. Retirees have a wide range of houses to choose from, and it is a top cold-weather retirement destination. High housing costs are mitigated by the price of utilities (7% lower than average) and transportation (6% less costly). There also is no city income tax.
Additional Ann Arbor attributes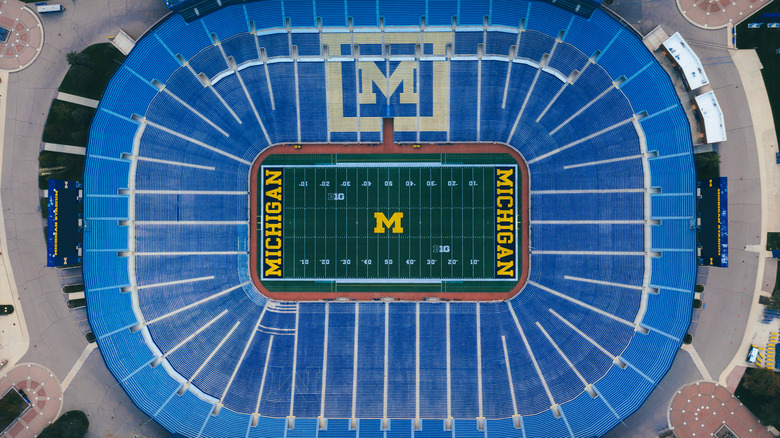 Wirestock Creators/Shutterstock
Ann Arbor is rife with job opportunities, reflected in a low 3.4% unemployment rate (via BLS). Google and Nokia have local sites, and Car and Driver magazine is based there. It is a pioneer in robotics and autonomous vehicle innovation. The university has 25,000 employees, and the healthcare complex Michigan Medicine is also a major job source. Downtown's Workantile is a member-operated remote work community. The healthy job market enhances Ann Arbor's family-friendly reputation.
The city has been recognized for its many attributes, and the City of Ann Arbor highlights a few: No. 4 Best Public Schools in the U.S.; one of the 15 most dog-friendly cities; and it has been cited for being fitness-friendly, pro-bicycling, and one of the nation's best college towns. Speaking of the University of Michigan, the maize and blue has the country's largest stadium and the winningest football team in history. Tom Brady, Madonna, Gerald Ford, and Darth Vader himself, James Earl Jones, are alumni.
"Tree Town" has 1.5 million trees, per College Gazette, resulting in healthier air and water. The 35-mile Border to Border walking trail traverses the county. Ann Arbor's Street Art Fair draws 500,000 art lovers and features 1,000 artists (via Detroit News). The city offers free outdoor music performances, and there is a full menu for foodies available at the city's 400 restaurants. It has a branding slogan: "Doing Life Different."
Ann Arbor does things different enough to deserve its place as Michigan's best city to live in.