The Small Luxury HGTV Star David Bromstad Says Almost Every Homebuyer Is Looking For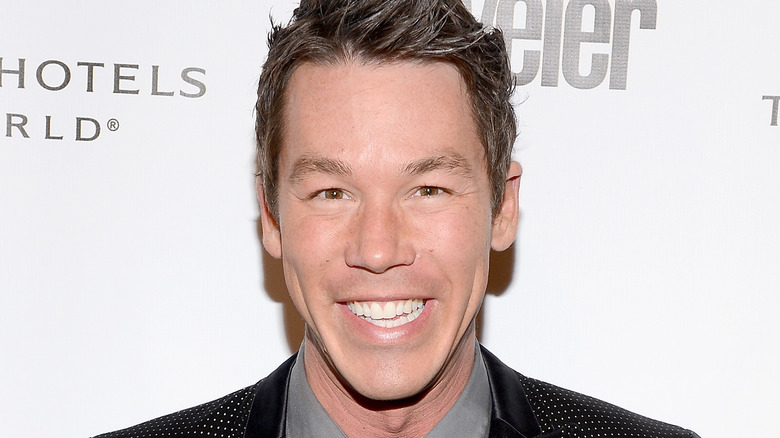 Michael Kovac/Getty Images
Season 1 winner of HGTV's "Design Star" turned network host on shows like "Color Splash" and "Beach Flip," David Bromstad is no stranger to designing luxury homes. As the host of the hit show "My Lottery Dream Home," Bromstad helps hopeful homeowners who have recently come into a large sum of money find a new abode that checks all of their boxes.
While Bromstad has helped plenty of homeowners into luxury properties, he's equally as familiar with finding creative ways to heighten a home's sense of luxury while still sticking to a strict budget. 
In the season 12 episode of "My Lottery Dream Home" titled "Million Dollar Mom," Angelina enlists Bromstad's help after winning $1 million on a scratch-off lottery ticket and deciding to use some of the money to buy her daughter Kristal a new house with enough space for her and her growing family, notes Realtor.
With a modest budget of $300,000 to work with, Bromstad revealed ways that Angelina and Kristal can stretch their dollar, and shared one design feature in particular that can make any home feel more luxurious.
High ceilings, high luxury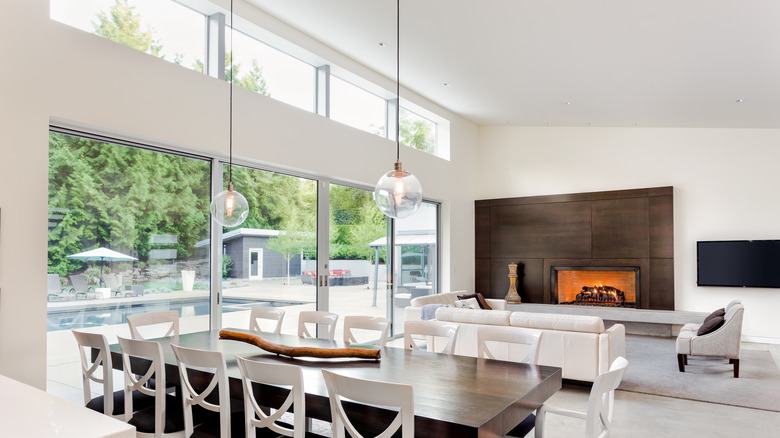 Hikesterson/Getty Images
While Angelina and Kristal both like the first home that they are shown at a price of $225,000, the second home has a feature that Bromstad assures them is well worth the higher price tag of $240,000. "You could really do some fun things up here," Bromstad said while looking up, referencing the home's high ceilings upon entering the front door. "Add some beams, add some architectural detail," he suggests.
In addition to providing space to add beams or other visually interesting architectural features, Hallmark Homes say that high ceilings also allow for your living area to receive more natural light, which can also help brighten up the space and make it feel much larger. Homes with high ceilings are also easier to sell and tend to bring in a higher sale price than those without — which is something to think about if you plan on selling down the road.
Additionally, homes with high ceilings provide plenty of space for an ultra-luxe chandelier if you really want to take advantage of the level of luxury that high ceilings can bring.