The Best Place To Live In Hawaii
SCStock/Shutterstock
Hawaii's capital city, Honolulu, has earned bragging rights as the best place to live in a state that also ranks No. 1 in many categories. Per Bankrate, Hawaii has the dubious distinction of being the most expensive state in the U.S., but its poverty rate is better than 46 others. Like the 50th state, life in Oahu's largest city is an economic tradeoff. However, its ample rewards far outweigh the negatives. According to Extra Space Storage, even with the median salary for residents at 15% above average, Honolulu's cost of living is still astronomical. However, the unemployment rate remains minuscule at 3.5%. Strong local job and real estate markets are positive economic indicators. Honolulu is a perennial front-runner in Best Of Surveys, including those for retirees, healthcare, longevity, safety, and families. Suburbs such as Maunawili, Kailua, and Hawaii Kai score highly too.
Honolulu is a city of contrasts, offering a sweeping urban experience that is a hop, skip, and jump from some of the world's most spectacular beaches and vistas. Traffic is famously terrible in Honolulu (and the island as a whole, notes the Polynesian Cultural Center), but it's a great walking city. Hiking and history, and a unique diversity, are at your fingertips. There are reasons aplenty why Honolulu is Hawaii's biggest tourist attraction, and also why many select it as the state's prime place to live, per Real Estate and Living Hawaii. Everything Honolulu offers justifies the paradise tax for the privilege of living in Hawaii's best city.
Great for retirees, quality of healthcare, and families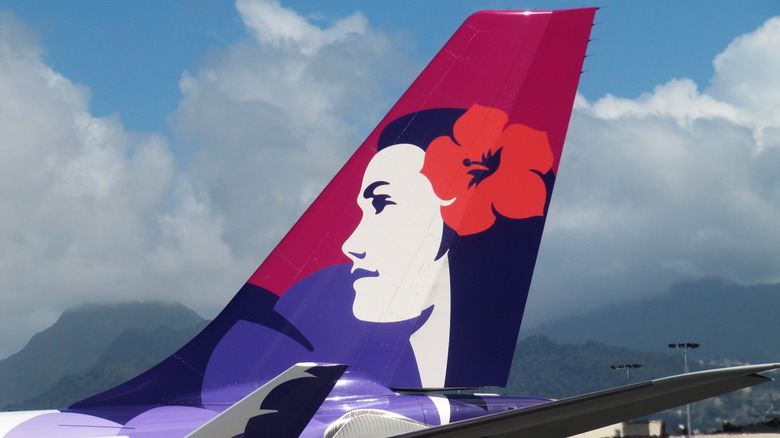 dejjf82/Shutterstock
Movoto singles out Honolulu as a paradise for retirees. Temperate weather, minimal crime, and access to the nation's highest-rated healthcare are major incentives. There are ample retirement residences as well. Favorable in-city walkability and hiking trails are bonuses. Bike lanes girding Oahu, and an efficient and extensive bus system are other plusses for seniors and those who are working. Local airlines with reasonable rates make island hopping easy and affordable. Expatriate Consultancy praises Honolulu for its enviable safety record; it's a rarity in that violent crime incidents are fewer each year and at a lower rate than the country's average (2.5 per 1,000 people vs. 4.0 nationally). Property crimes are more frequent, though, and the site warns against walking in certain areas at night. A midnight swim may sound enticing, but sadly, nighttime swimming in Hawaii is considered to be unsafe.
As reported in Pacific Business News, Hawaii's healthcare system offers the country's foremost quality at the lowest cost. The state pioneered mandatory minimum healthcare benefits, and was the last state to relax Covid protocols. Honolulu residents also benefit from health benefits of Hawaii's stringent gun laws. All told, Hawaiians live longer than any other Americans. Hawaii News Now touts the capital city as a great location for families; citing safety, cleanliness, child-oriented recreational options, and a healthy lifestyle. World-class beaches and parks, as well as unparalleled diversity and a unique culture add to Honolulu's charm.
Unlimited things to do and see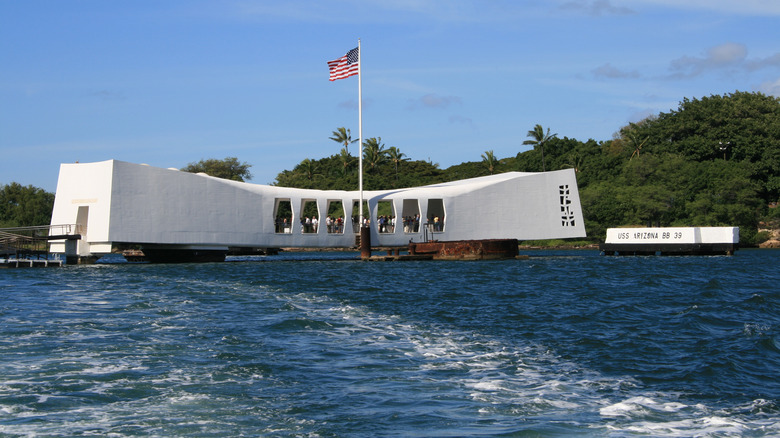 ZPICS1963/Shutterstock
Honolulu is a hotbed of historical and touristy attractions, per Planet Ware. The Pearl Harbor/USS Arizona Memorial is a must-visit destination. Extinct volcano Diamond Head is a Honolulu focal point that is also emblematic of the state. Waikiki Beach features miles of pristine sand as well as a boardwalk, hotels, dining, shopping, nightlife, and sight-seeing. Whale watching and the Honolulu Zoo are popular attractions, as is the Hanauma Bay Nature Preserve where you can snorkel among 450 species of fish. Lyfepyle recommends visits to the Polynesian Cultural Center and historic Chinatown. There are also numerous museums and more than 20 colleges and universities. For the shopping-inclined, the city is home to the Ala Moana Center, the world's biggest outdoor mall, notes The Modern Honolulu.
Honolulu features infinite, year-round outdoor activities, only occasionally interrupted by a hurricane, tsunami, or volcanic eruption here and there. Reef diving, paddle boarding, and kayaking are available everywhere, and of course, the Hawaiian Islands are surfing central. The renowned Banzai Pipeline surf break on Oahu's North Shore is not too far from Honolulu. Foods of every ethnic variety can be enjoyed, as well as local favorites such as poi, shaved ice, Spam, and poke, described by Atlantis Adventures as a delicious sliced seafood salad. The list goes on and on, and for those willing and able to afford them, Honolulu's incomparable attractions solidify its status as the best place to live in Hawaii.