10 Design Trends Property Inspectors Want You To Stop Adding In Your Home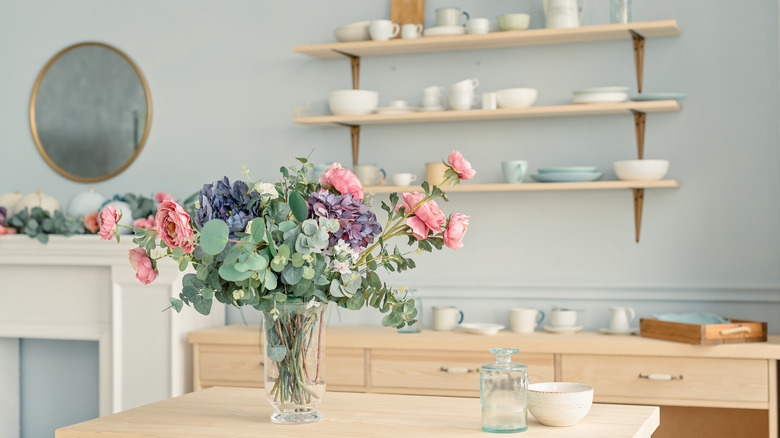 gostua/Shutterstock
Decorating your home can be a thrilling experience. Whether you're creating a mood board for how your first home will look overall or remodeling a couple of rooms, you can make a space entirely yours. If you're into following trends, get ready to take a ride. For example, paint colors change seasonally. One minute, interior designers love every shade of green, from soft sage to bold emerald, and homeowners make it their mission to incorporate the color any way they can. The next minute, a hot new décor trend inspires DIYers to redecorate their living room or kitchen to spruce up the look.
Twice as Nice Interiors concedes that anyone can follow trends but suggests staying away from them because they're temporary and expensive. When you find a trend worth following, ensure that you can easily switch it out once it goes out of style. In addition, while some trends are useful, others can be unsafe. When property inspectors look at homes, they pay close attention to the structure of the building as well as everything inside to make sure it's all in a stable condition, explains the California Real Estate Inspection Association. Unfortunately, as they make their rounds, they often come by a few repeated trends that many claim are dangerous. We know it can be exciting to follow new trends, but we gathered a few you should think twice about before installing.
Floating shelves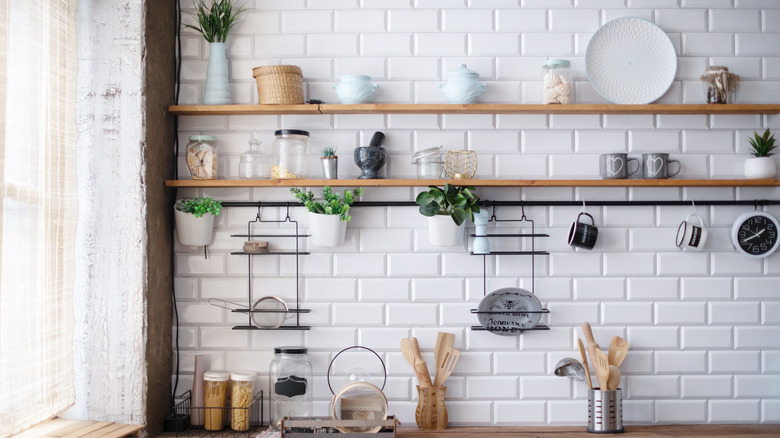 Zakharova_Elena/Shutterstock
Installing floating shelves, especially in the kitchen, certainly makes room for more storage. Homeowners need to remember weight limits, though. If the shelves hold too much weight, they can fall and damage the wall or the area surrounding them. Be sure to store lightweight items on floating shelves.
Exposed brick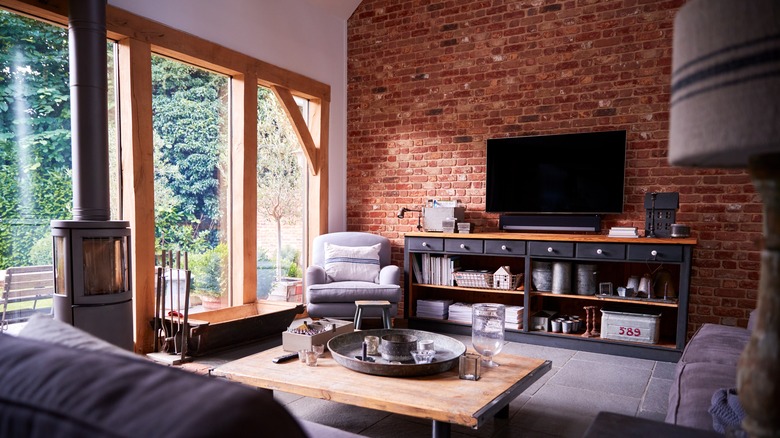 Monkey Business Images/Shutterstock
Industrial-style interiors center around exposed brick, making them look cozy yet sophisticated. However, aside from their appearance, they can cause damage to a room. Bricks are porous, so they do not retain heat well, but they do retain moisture which could create mold. Exposed brick can also make a home for spiders and insects.
Open staircases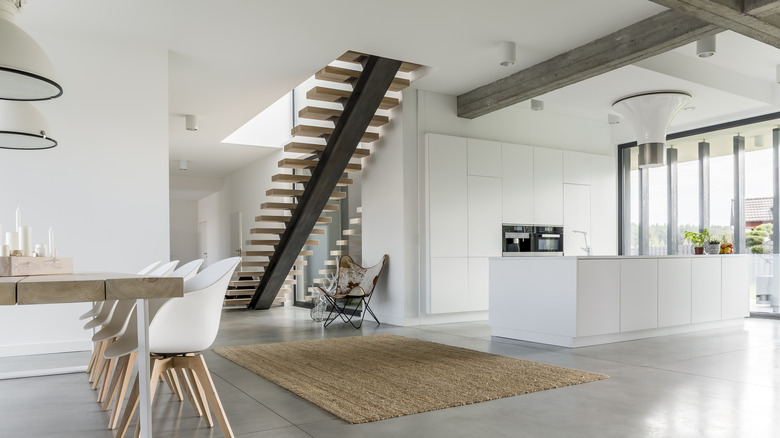 Ground Picture/Shutterstock
The best way to make a staircase look airy is by opening it up and removing the hand railings. This creates a sleek look but it can be extremely dangerous, especially when floating steps are involved. Without a handrail and connected steps, there's a high chance someone could slip and fall, risking severe injury.
Hammock seating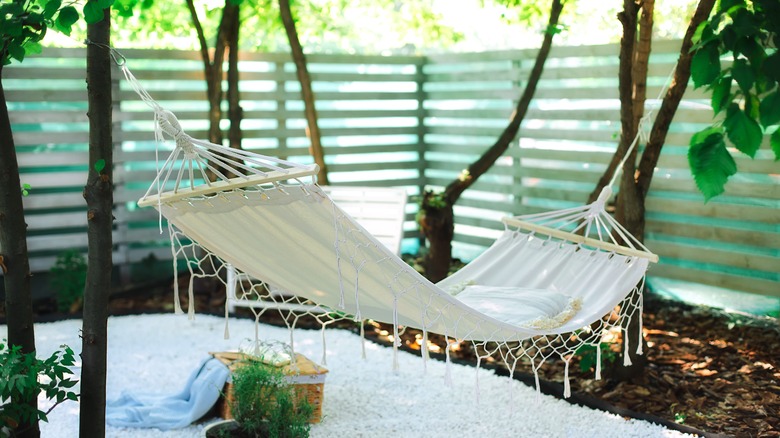 stock_studio/Shutterstock
A stylish hammock can really spruce up a dull backyard, but the wrong hammock can cause a few injuries. For example, if the tautness of the hammock is too tight, it can easily cause someone to flip over. If the hammock is hung high, they'll have quite a ways to fall.
Exposed piping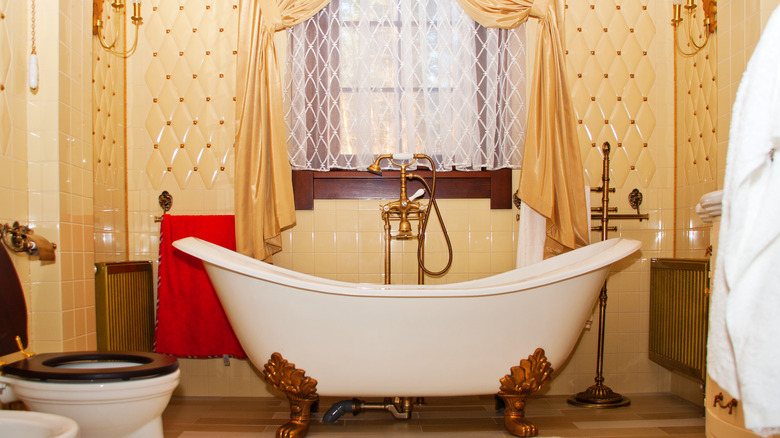 Nomad_Soul/Shutterstock
Brass-exposed pipes in the kitchen or bathroom may be industrial-chic, but they can be dangerous to everyone. Exposed pipes can get extremely hot and burn someone's hand, especially a child's, if they accidentally touch it. In addition, even just unintentionally brushing against it slightly can cause damage to your skin.
Open floor plans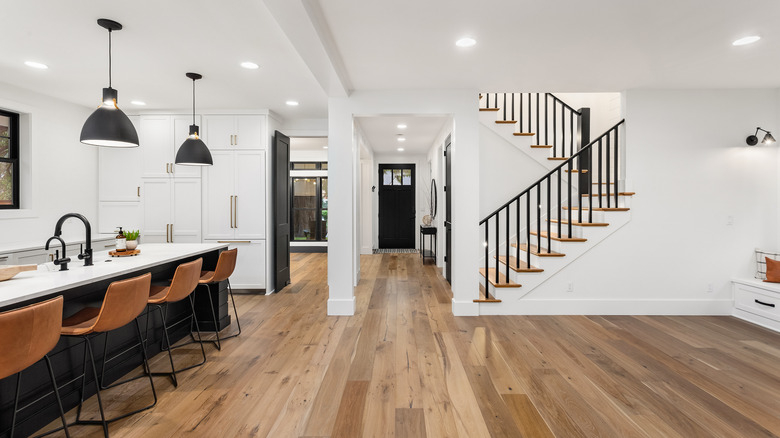 Justin_Krug/Shutterstock
Open floor plans are great for widening a small space and making it look bigger by connecting multiple rooms. However, if a fire started, it would spread faster without the extra barriers and walls, making flames much more difficult to extinguish.
Vintage light fixtures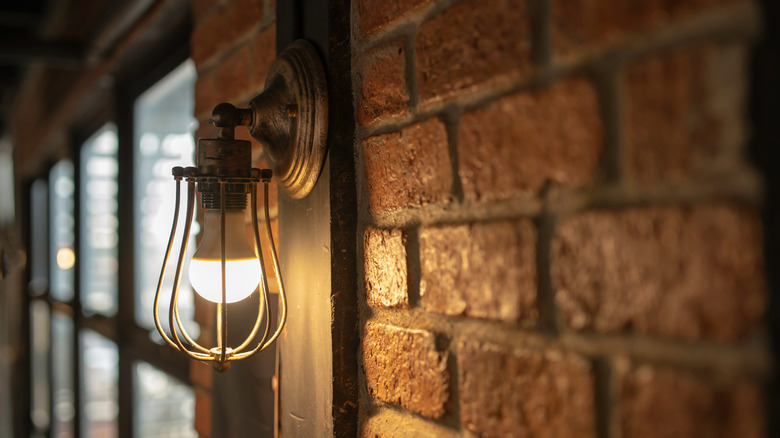 Dpongvit/Shutterstock
One favorite way to class up a room is with vintage light fixtures, like chandeliers and wall sconces, but these units often have old wiring that could cause a fire. Instead, get an electrician to set up any vintage light fixtures you have with new wiring, or buy something new that retains the old-timey appeal.
Antique appliances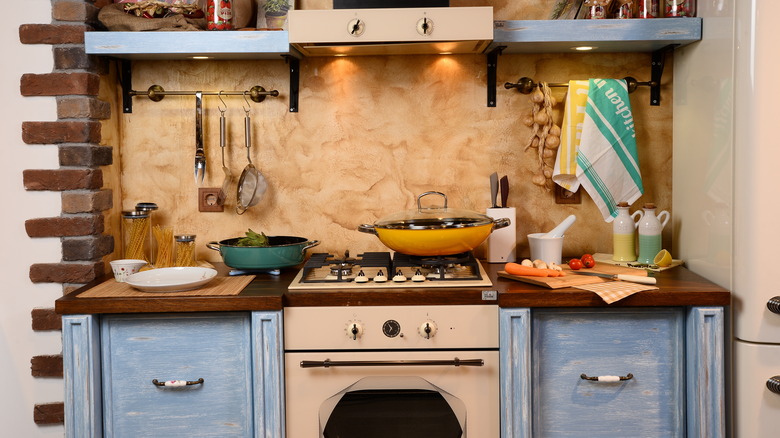 altan can/Shutterstock
A retro-style kitchen consists of pastel colors and antique appliances, such as stoves and fridges. Yet, older stoves tend to carry rust, lead, and corroded parts, which can be detrimental to your health. In addition, they can cause electrical fires if not looked at properly by an electrician. Go for a modern unit with a vintage look instead.
Television over fireplace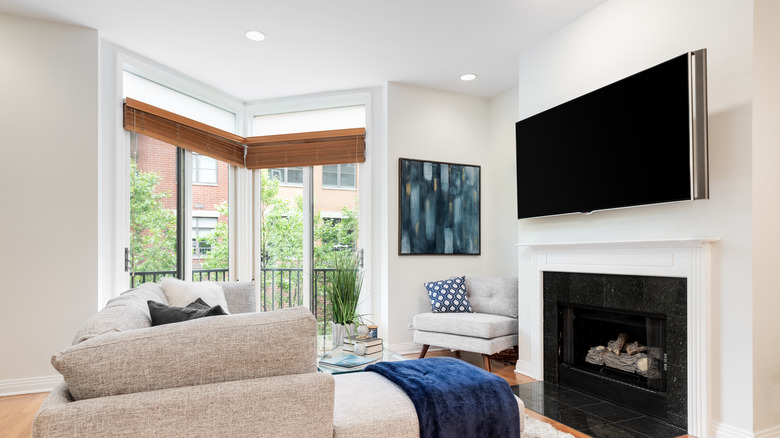 Hendrickson Photography/Shutterstock
Hanging a television over the mantel of a fireplace always completes the look because, without it, the space is just empty. While it's nice to watch a movie during the holidays with the fireplace going, it's dangerous for a TV to be hung above it for fire hazard reasons; the soot and heat can create a problem.
Wicker items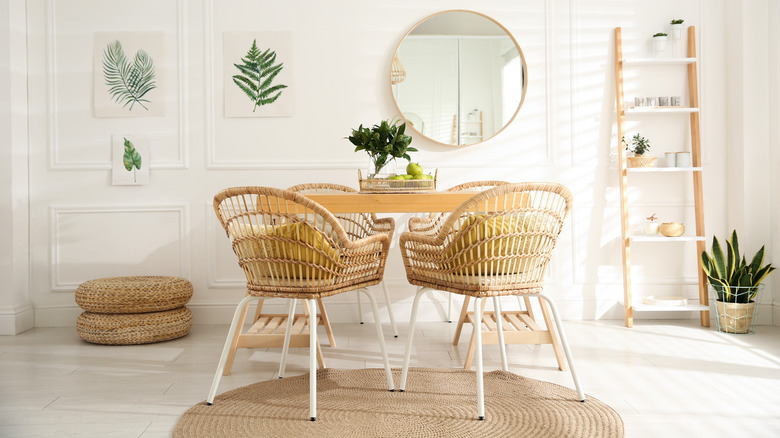 New Africa/Shutterstock
Wicker décor is stunning and enhances the look of a room with a whimsical energy. Unfortunately, while beautifying a space, wicker can easily catch fire, and it's known to burn quickly. Wicker is made of various flammable materials woven together, so if you have it around your house, keep it far away from open flames.