LED Lights Vs. Regular Lights: Which Is Better For Your Holiday Decor?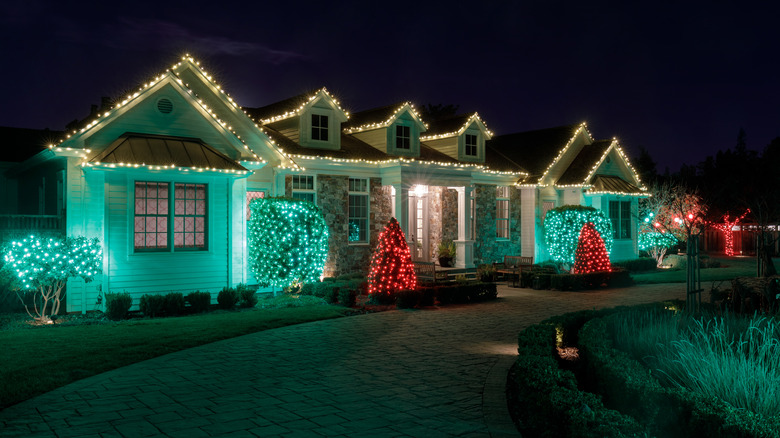 yhelfman/Shutterstock
When the holidays approach, there is an important decision you need to make — and no, it's not where you'll be spending the holidays or how much you should budget for presents. Here's the crucial choice: What kind of string lights are you going to use this year?
According to Christmas Lights Etc, to determine which lights are right for you, you'll first need to make a plan. Are you only wrapping up your tree, or will you be going all out on your home's exterior? Once this is determined, you can then choose how many strands you need, what colors you want, and what overall vibe you're going for.
Another important decision is whether you will buy LED or regular lights this year. Because these two types have very different appearances, you shouldn't mix them, so it's essential to make this choice before you head to the store. To help you decide, we've created a thorough summary of both types below, and you'll also find a verdict on which one is better. 
Summary of both types
Let's begin by looking at the pros of regular or incandescent string lights. Incandescents are known for their warm and cozy appearance, and because they are less bright than LEDs, they could provide a more subtle look, per Lowe's Employees. They also cost less: When comparing prices, a strand of 50 incandescent bulbs costs $3 or $9 for 150 lights (via Target), while 150 LEDs with a spool costs $35 (via Target).
On the other hand, while LEDs cost more, they will save you money over time, as they're energy efficient. In fact, Lowe's Employees explains that they typically use at least 80% less energy than regular lights, which will save you money on your bill each month. LEDlights.org also points out that they aren't as fragile, are water resistant, and they will last longer. And, because of their popularity, LEDs have many more color and style options. Because they don't have a filament, they don't get hot like incandescents, making them much safer when used inside. 
Christmas Lights Etc adds that, while incandescents can only be connected to up to 10 strands, LEDs can sometimes connect over 40 strands together, meaning that you can plug into fewer outlets and use less power.
The verdict: Which is better?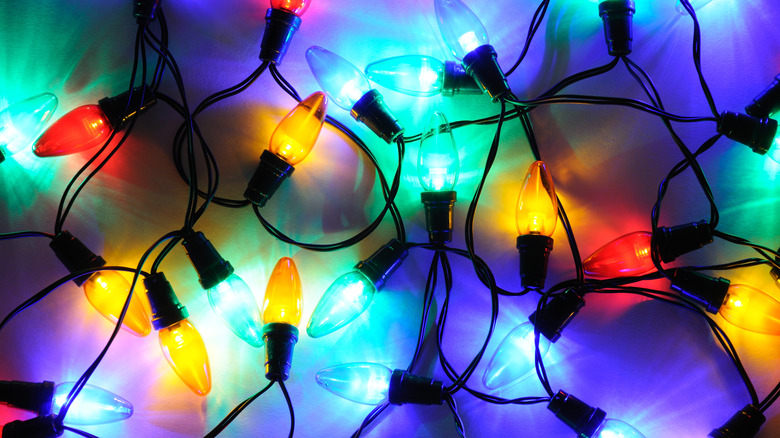 Caronb/Getty Images
After reading the above information, it's probably obvious which choice is better: LEDs clearly win this fight. Though more expensive upfront, they're a good investment that will most likely save you money over time.
Christmas Designers says to always use LEDs, no matter what look you're going for. This is because some LEDs are made to look like incandescent bulbs, meaning that they have a warm tinge. Further, they recommend purchasing from a company that specializes in making string lights, not from a big box company, as they'll be much higher quality.
However, if you currently have incandescents that still work, you may want to hold onto them, according to iFixit (if they're not working, try to repair them by cleaning the sockets and checking the bulbs). This is because, unless you're creating an extremely extravagant Christmas display, you may not save any money by buying LEDs, as they do cost quite a bit more upfront. If you can hold onto your current lights for as long as possible, that may be in your best interest.