Lowe's Q3 Earnings Show That Inflation Isn't Hurting Demand As Much As You Think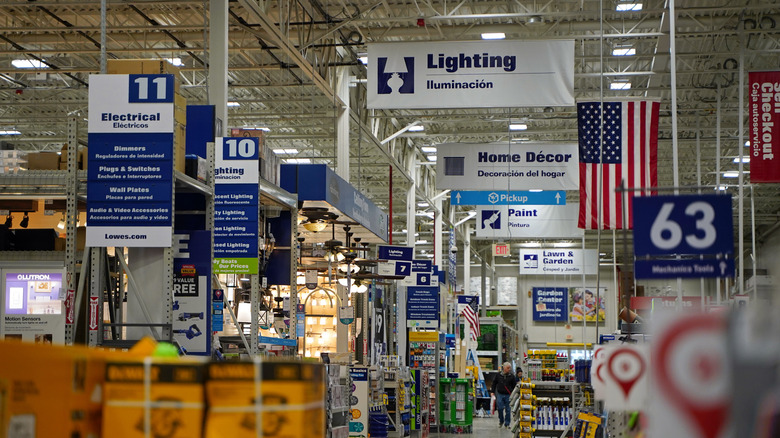 Erin Deleon/Shutterstock
During the last few months, we've seen how inflation has gone up as an effect of the pandemic. According to CNBC News, inflation hit a record-breaking 9.1% in June. Folks noticed prices rising most when they went to pump gas or buy groceries — and food, shelter, and energy were the top categories with cost increases. With the rise in the prices of necessities, it would be no surprise to see people spending less and many companies falling behind on sales.
Yet, retailers like Lowe's didn't have an issue with their sales. Instead, they ended their third quarter with more robust results than expected. It turns out DIYers, carpenters, and homeowners didn't let the inflation affect their project needs. Of course, a DIY project costs less than hiring a professional, and the rising popularity of home improvement was likely a driving factor for Lowe's better-than-expected sales. Take a look at just how well the home improvement giant did this quarter.
Increase in shares and sales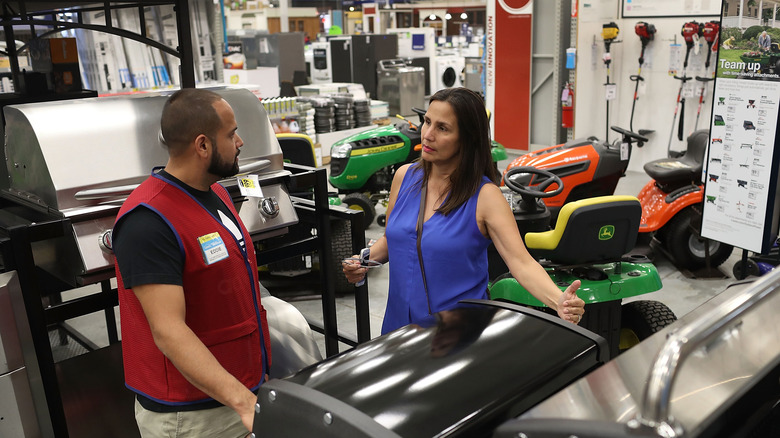 Joe Raedle/Getty Images
Home improvement doesn't pause for anyone; some chairs need upholstering, new walls need painting, and backyards need fresh flowers. When DIYers get excited about a new project, they visit their local home improvement stores. So what happens when inflation gets in the way of finishing your activity? As it so happens, price hikes didn't stop shoppers, per Lowe's third-quarter results. According to The Street, the company ended its Q3 with earnings of $3.27 per share, representing a 13.5% increase compared to last year and exceeding forecasts of $3.10 per share.
CEO Marvin Ellison attributed their success to DIY sales trends and improved operating margins (via The Street). As a result, Lowe's saw shares increase by 4.1% following the announcement. Due to their significant results, Lowe's granted their associates $200 million in bonuses and distributed $170 million in wage raises. Looks like a win for employees, investors, and DIY fanatics alike.