The Best Place To Live In Alabama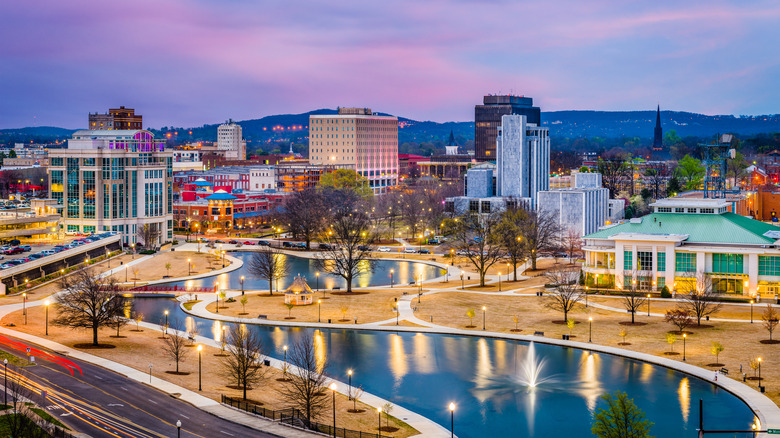 Sean Pavone/Shutterstock
Huntsville, Alabama, was recently cited by U.S. News & World Report as the best place to live in the United States. Can there be any doubt it's the cream of the crop of Alabama cities? The same survey also ranked Huntsville third-most affordable city, No. 16 fastest-growing, and the nation's 54th best in which to retire.
The city was settled in 1805 and got its name from John Hunt, the first non-native settler. It changed from being a languid southern farm town to today's tech-heavy juggernaut in a matter of just 70 years. Advance Local states that Huntsville's Madison County grew by more than 50,000 residents in a recent 10-year period, the largest such increase in the state. Today's population is 215,070, with foreign nationals making up 10%. According to Huntsville Madison County Chamber, the city led the U.S. in economic growth last year. It also scored well in unemployment rate (2.2%), building permits issued, and average monthly sales of homes.
CBS News notes that Huntsville has the third-highest technical labor force, but with a more favorable cost of living than Silicon Valley. Median starter jobs paying $59,000 combined with rents under $1,000 make Huntsville highly affordable. Its transformation and explosive growth can be traced to one senator's choice to boost the space industry in the 1950s by inviting Wernher von Braun and his team of scientists. Its population has soared due to recent immigration trends and those relocating from elsewhere in the U.S. Only a trickle leave.
Quality of life in the rocket city and tech mecca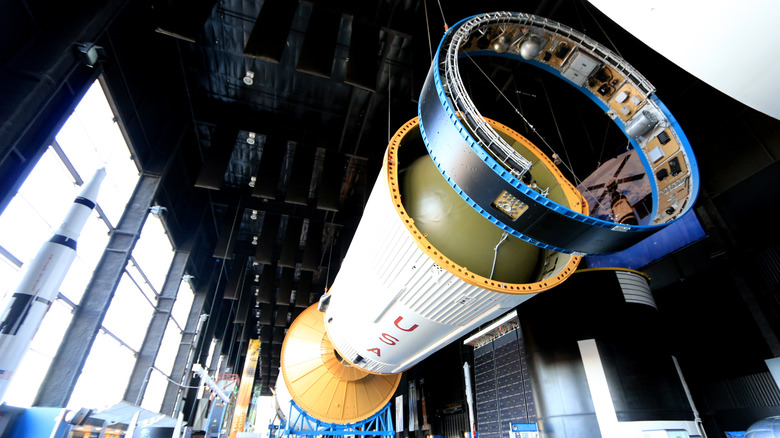 schusterbauer.com/Shutterstock
Huntsville is one of America's Dozen Distinctive Destinations recognized by the National Trust for Historic Preservation, per the City of Huntsville. NASA designed the moon-reaching Saturn V rocket there, and the U.S. Space and Rocket Center is the world's largest spaceflight museum. Redstone Arsenal is a major employer, and it's the home for various military entities and federal agencies. The Cummings Research Park is one of the largest of its type, with thousands upon thousands of employees and students. Toyota and Mazda have Huntsville facilities, as well as countless Fortune 500 companies.
According to Neighborhood Scout, Huntsville's crime numbers are higher in most metrics compared to national averages. However, there is almost a 50% less chance of being victimized by violent crime versus the rest of Alabama. Niche ranks Huntsville as the sixth-best city in the U.S. for buying a house and #35 for raising a family.
Educational opportunities abound; colleges include the University of Alabama, Auburn University, and Samford University. Community colleges are tuition-free, and K through 12 public schools are keeping pace with the rapid population growth while trying to accommodate an influx of diverse students. However, as the Huntsville Business Journal points out, the educational system was held back by the region's segregated history. A 2014 court order addressed some of the disparities between the quality of Huntsville's secondary schools with mostly Black students and those with white students.
Living in the Appalachian foothills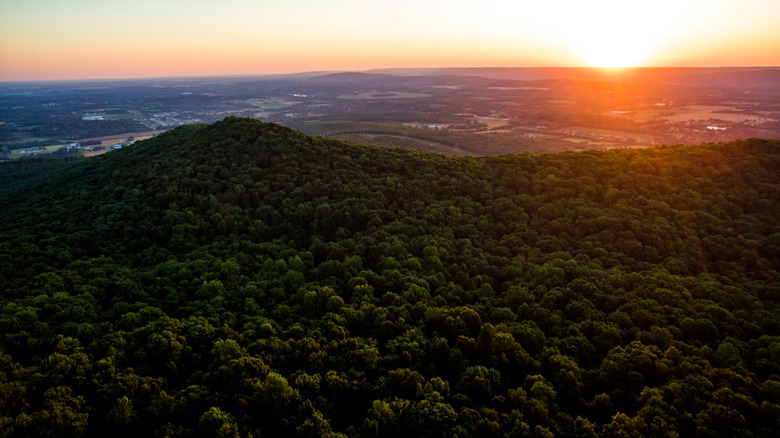 Flat Hatter Photo/Shutterstock
Northern Alabama's Huntsville is on the Tennessee River's eastern border. The city is within an hour of William B. Bankhead National Forest and Sipsey Fork, a National Wild and Scenic River. Wheeler National Wildlife Refuge is also nearby (via Huntsville.org). There is a zoo with an aquarium, and the Huntsville Botanical Garden features a world-class butterfly house. There are 60 public parks, many linked to hiking trails, and a 26-mile greenbelt available to walkers and bikers, per The Inside Scoop. For outdoor enthusiasts, there's ziplining and birdwatching; anglers can indulge in catfish and bass fishing. There are numerous parks for canines in the city too. One of the few natural blemishes is the possibility of a tornado, for which residents remain on the alert.
Huntsville's Lowe Mill ARTS, home base for 200 artists, is the country's largest privately owned arts center, making it an important local attraction. U.S. Space Camp and Robotics Camp are major draws also. For golf fans, Huntsville is one of the cities intersected by the Robert Trent Jones Golf Trail and its 21 courses. According to Innova Primary Care, nationally-ranked Huntsville Hospital is the state's No. 2 healthcare facility. Fly HSV reports that Huntsville International Airport achieved USA Today's top ranking for small airports. Huntsville is even easy to get around; the city's 19-minute average commute is seven minutes shorter than the national average. It's clear to see that Huntsville is not called "The Star of Alabama" for nothing.