What Homebuilders Are Predicting For The Real Estate Market In 2023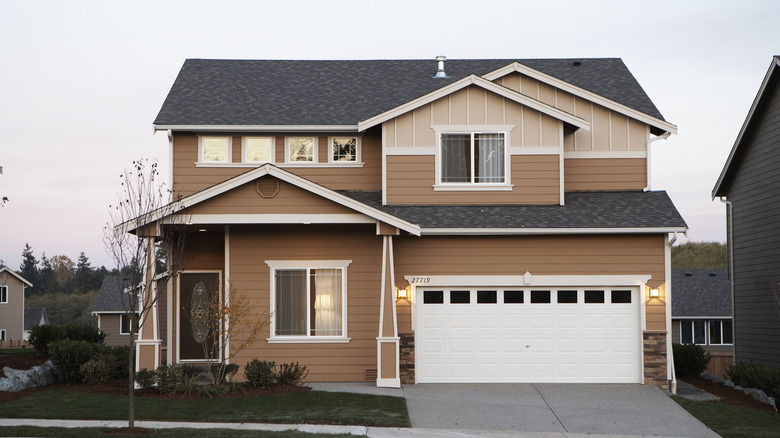 Thomas Northcut/Getty Images
The housing market is always a bit of a rollercoaster, but the ride got a lot steeper and faster once the pandemic hit. What started out as a few weeks of remote work turned into seemingly permanent work-from-home jobs for a large percentage of people. More families have started homeschooling than ever before, while others took advantage of a seller's market and those stimulus checks to move out of town and onto a new destination they love. 
With all this moving and selling, buying and building, the past few years have been lucrative for real estate agents and home builders. But what does 2023 hold for the homebuilding industry? According to CNBC, the housing market has cooled off — and rapidly so. Buyers are gun shy due to high-interest rates and other uncertainties, meaning that industries like home construction — which rely upon Americans eager for fresh starts — will likely start to suffer. 
A downward trend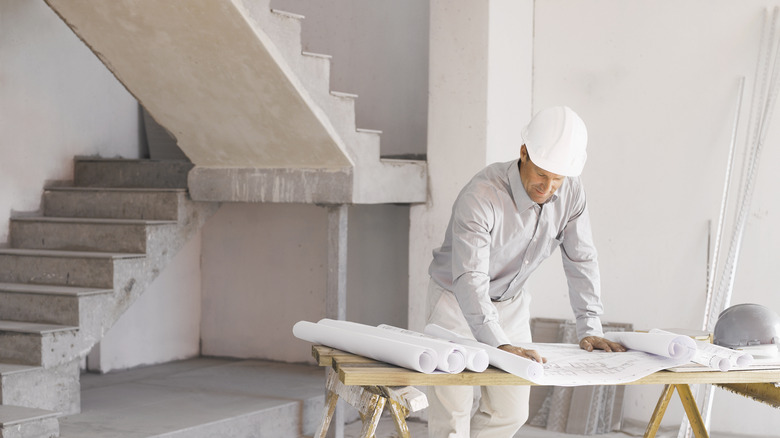 Robert Daly/Getty Images
According to the National Association of Homebuilders via Housing Wire, homebuilder confidence is at its lowest level since October 2012. Sentiment has continuously fallen for the past ten months, meaning that 2022 was a time of slowing development. But will 2023 see an upswing? The answer is likely no. 
While the COVID-19 years brought low-interest rates combined with restlessness from many families desiring larger living spaces, the nation's time coming out of the pandemic has had the opposite effect. Interest rates have soared, living expenses including grocery and gas prices have skyrocketed, and many Americans are simply trying to survive instead of thrive. 
Housing Wire quotes Robert Dietz, the NAHB's chief economist as saying that this is the first time there's been a decline in housing starts since 2011. It's becoming crystal clear that in order to capture the interest of potential new home buyers, interest rates will need to come down again. 
Buyers pulling out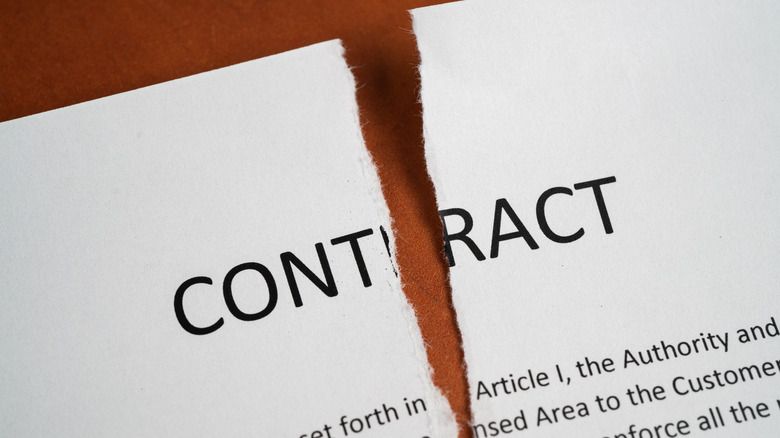 Ivotheeditors/Getty Images
Unfortunately, a lack of interest in new homes isn't the only issue that home builders are facing — a decent percentage of folks are canceling contracts on home builds already in progress or set to start. According to the National Association of Realtors, single-family home construction declined by 10% this year, and is expected to dip further in the new year. 
The reason? Besides scary interest rates, mortgages are more expensive and material prices are also much higher than in past years. All of these expenses are passed on to the homeowner, causing a financial panic for the average family. In fact, the Commerce Department states that since January 2020, it now costs 35.7% more to build a new home. 
So are any areas of the housing market thriving? It seems a good time to be a landlord. Rentals are in great demand, and multi-generational homes are more common than ever as young people can't afford to move out, and others are moving back in to care for aging parents. There are also plenty of perks with renting. As My Move explains, millennials are fine with letting landlords handle repairs, yard work, and more, as renters are too preoccupied with earning a living wage, raising a family, and trying to find a healthy balance.