10 Tips For Commissioning A Mural For Your Home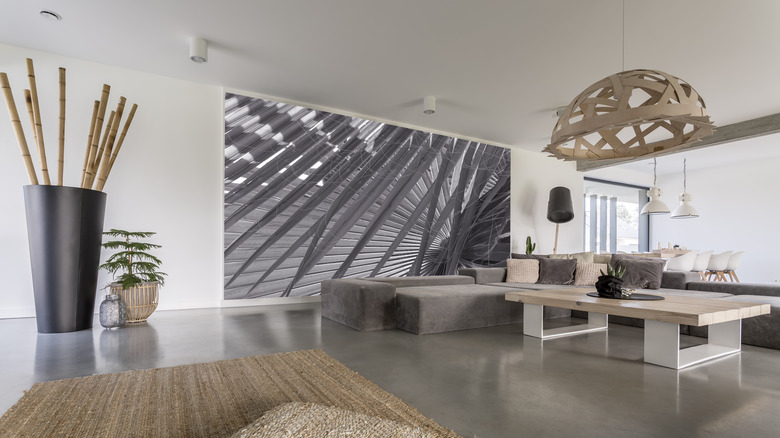 Ground Picture/Shutterstock
There are plenty of trendy ways to add wall art to your home. However, if you have a spot that's rather large and could use a distinctive creative touch, then you might want to consider having a mural created. A fabulous way to enhance the style of your space, there's pretty much no limit when it comes to what the mural can involve which means that it can work with seemingly endless aesthetics, according to interior stylist and designer Maxine Brady. Thanks to the fact that a mural can boast specific designs, colors, and techniques that suit your home décor and personal taste, you might find yourself intrigued and excited to add one to your home.
On the flip side of the endeavor, muralist Louise Jones explained to the Smithsonian's Archives of American Art how she decides which projects to take on, saying, "I have my personal vetting and it's very particular and changes all the time. Every day I get emails and every day my career trajectory changes. If it's a different city, I'm probably going to say yes, and if it's a different country, I'm definitely going to say yes!"
Of course, both before and after an artist decides to say yes to a project, there are certain steps that you need to take. That's why anyone who's interested in commissioning a mural for their home should definitely check out the following tips for how to do just that.
1. Find a perfect spot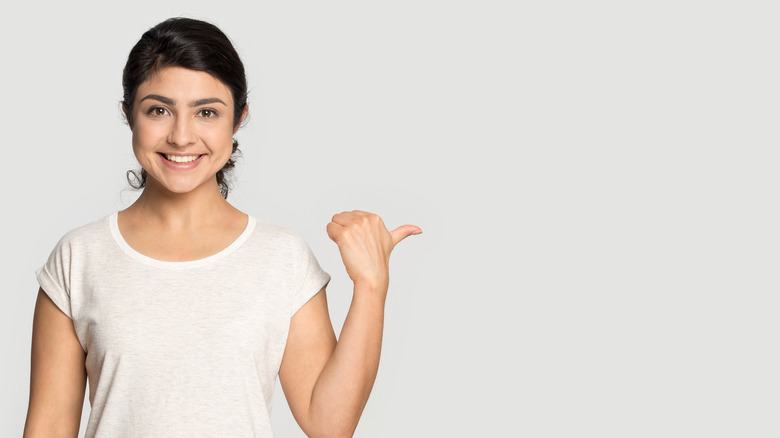 fizkes/Shutterstock
First, it's important to decide where you want your mural, which isn't as simple as it sounds. Consider what room and wall would work best due to the location, lighting, and size. Be sure to measure the space to give potential artists an idea of what they might be working with (although they may want to do their own exact measurements once they get started). Beyond that, think about whether you should have the mural done directly on the wall or on large pieces that can be installed and then removed and moved if necessary.
2. Decide on style and subject
Pixel-Shot/Shutterstock
One of the wonderful aspects of art is that you can indulge in any subject matter in countless different ways. When it comes to your mural, you'll want to narrow down a style as well as potential subject matter before you move ahead. You could consider everything from a Renaissance-like piece to a modern street art-inspired design. It could also feature landscapes, animals, and abstract images, just to name a few ideas. Try to choose a style and subject that will suit your home's existing look or whatever might help you achieve a new vibe.
3. Choose a budget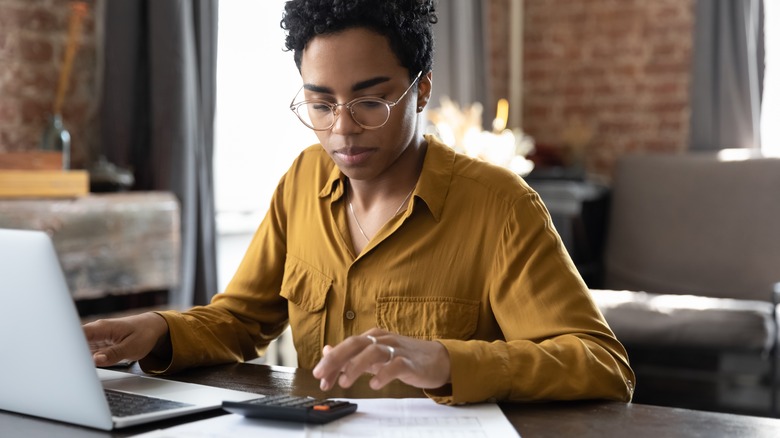 fizkes/Shutterstock
Mural artists use various factors to consider how much to charge for each project, which is why they often can't offer you an immediate price. That includes their skill and experience level as well as the size of the mural and the intricacy of the piece. On your end, you'll want to respect the fact that artists need to charge fair fees for their work while still ensuring that you're not spending more than you can afford. Figure out a budget that works for you and decide on whether it's your maximum amount or if it's flexible.
4. Connect with potential artists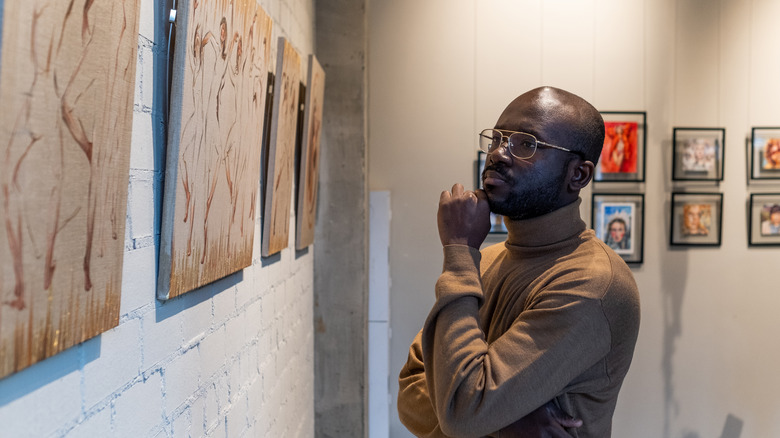 Shironosov/Getty Images
You can find artists that you might possibly work with by coming across local artists online, checking out public art murals around your town, or visiting galleries and art fairs. Once you've found artists that you're interested in hiring for your mural, then reach out to them to ask about discussing a potential commission. If they're open to projects, then they'll get back to you to fill you in on their availability and process, and if that works for you, then you can take it from there.
5. Decide on a mural artist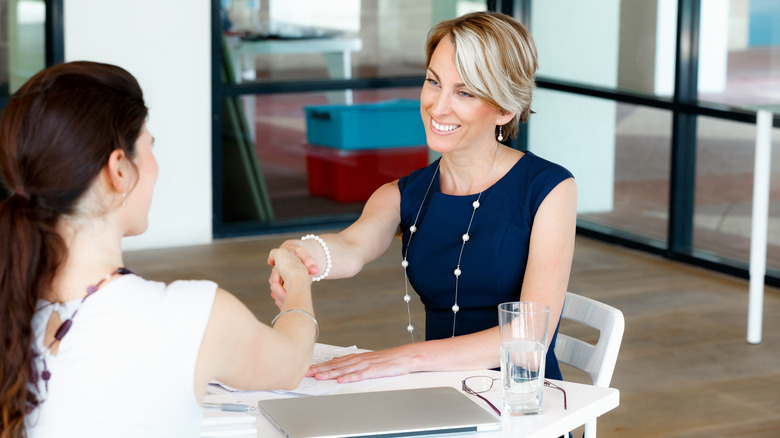 Sergey Nivens/Shutterstock
After you've discussed options with various artists, you'll want to decide on who to work with on your mural. Before you agree to anything, be sure that you're comfortable with the price, the timeline, and the potential outcome. It's also important to get along with the muralist since there's a good chance that they'll be spending a considerable amount of time in your home to complete the project. Once you've chosen an artist, be sure to thank the others you were in contact with for their time and consideration.
6. Collaborate on ideas and sketches
Haris Setiyono/Shutterstock
Now that you know which artist you would like to create a mural for your home, you'll need to see if they're willing and able to tackle your particular project. This might involve sending them photos of your home and the wall where the mural might go, as well as pictures of murals that you admire. Let them know what kind of piece you're looking for and any possible limitations. That will allow you and the muralist to collaborate on ideas, and for them to start drawing up sketches.
7. Finalize the design and terms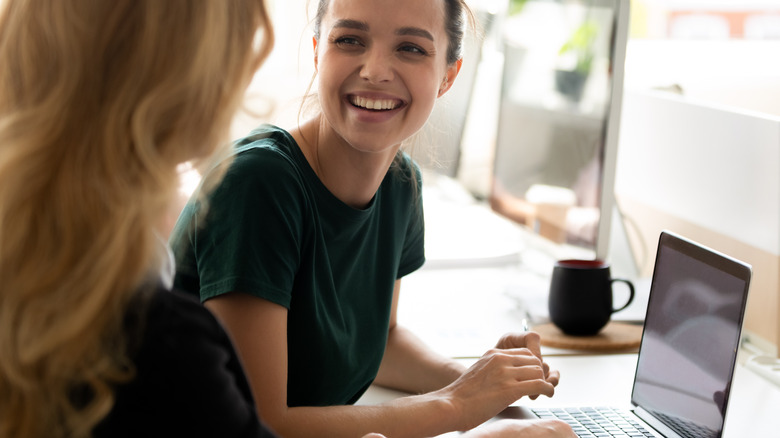 fizkes/Shutterstock
By this point, you and the artist should have a good idea of what you want when it comes to a mural. However, it's important to now solidify the design and terms. That means agreeing on the size, placement, subject, and content of the mural, as well as the materials that will be used and who will pay for them. You also want to agree on the deposit and final price, when the work will take place and be finished, as well as whether or not fixes are part of the process and price.
8. Arrange a contract and deposit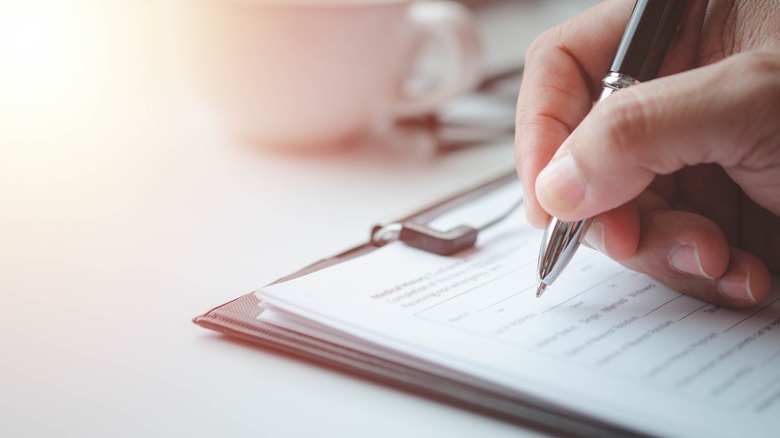 otello-stpdc/Shutterstock
While you might strike up a friendship with the artist that creates your mural, you need to remember that this is still a business arrangement. That's why it's important for you to protect yourself and the same can be said of the artist. They may already go ahead and provide you with a contract and let you know what kind of deposit they need in order to schedule in your project. If they don't have a contract, then you can have one done up or use a template.
9. Prep your home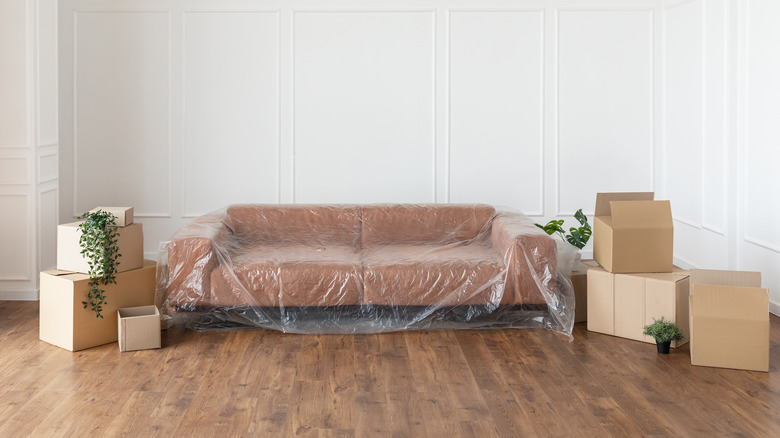 Prostock-studio/Getty Images
When the muralist shows up at your home, you want them to be able to get to work as quickly as possible. You will also want to protect anything that could be damaged during the process such as your furniture and floors, which might mean moving or covering anything that's vulnerable. You can also ask the artist what you may need to do to clean, repair, or prime the wall before they begin. If you have children, make sure that you'll be able to keep them safely away from the paint. The same goes for pets.
10. Wrap things up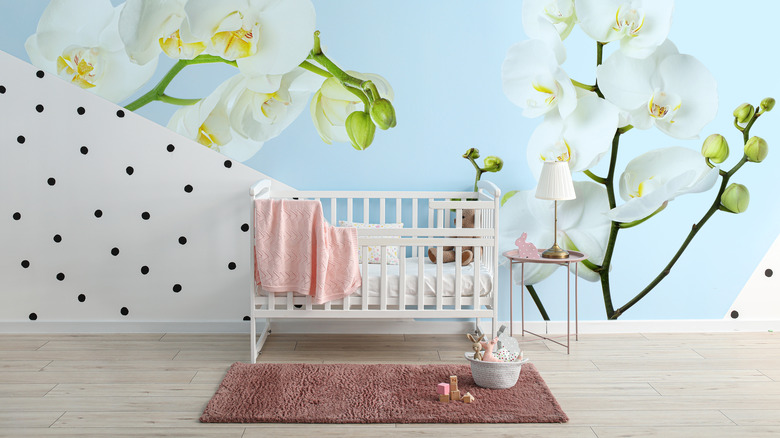 Pixel-Shot/Shutterstock
Once the artist gets things rolling, there may not be much more that you can do for a time, except occasionally answer questions about details, check on progress, and perhaps offer a cup of coffee or snack every once in a while. When the mural is completed, you'll want to look it over with the artist to make sure that you're both satisfied. You can also ask about any potential care that the mural might need and, of course, pay the artist and thank them for their work, which is now a part of your home.