Why Design Star Host Genevieve Gorder Is A Fan Of The She Shed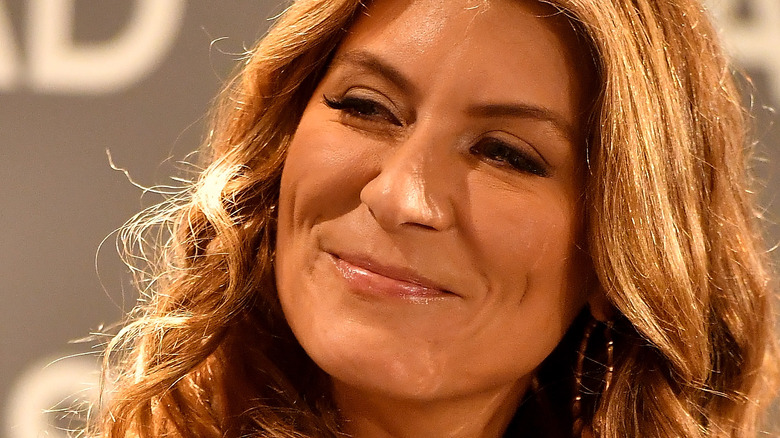 Paras Griffin/Getty Images
Having a space all to yourself where you can think, read, nap, or do anything you want to do without the sound of little feet or screams for your attention is well worth the investment for many people. That's where a she shed comes into play. With various designs and styles, the she shed is a blank canvas for creating an area that is all your own and a retreat that's close to home. As Lowe's notes, you can build a shed in your backyard and then style it any way you want, whether that's with beautiful French doors, added skylights, or just as a stylish, brightly colored space.
Design Star host Genevieve Gorder is easily recognized for her passion for the finer things in life and for turning spaces into comfy, functional areas. In a recent article with Fox News, she talked about designing a she shed and all the versatility that can go into it. She also revealed why she feels these hideaways are so important.
Doing something for yourself matters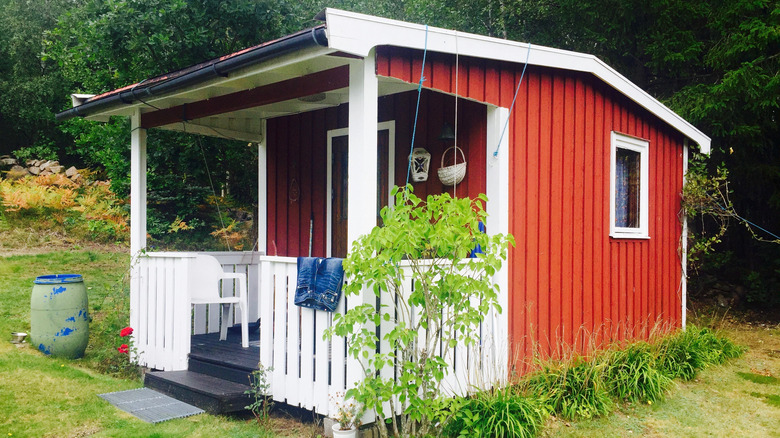 Anna K Majer/Shutterstock
You don't need a reason to create a space for yourself like this, but there's a valuable benefit to making this investment. According to Genevieve Gorder, it's imperative for women to realize they have to take care of themselves before they can help everyone else in their lives. In her interview with Fox News, she states, "It's natural for us to feel like, as a woman, we need to take care of others always. But it's just as important to take care of ourselves and have that one special place where you can go to and physically restore yourself."
It's not always easy to get out for a night out with the girls or to spend some time on a retreat, but you can create a space in your backyard that allows you to step away from it all and breathe. Gorder also shares, "It's easier to handle life's challenges when you have a place to disconnect." So, this may be the perfect time for you to invest in a she shed of your own.