10 Tips To Help You Successfully Flip Thrifted Furniture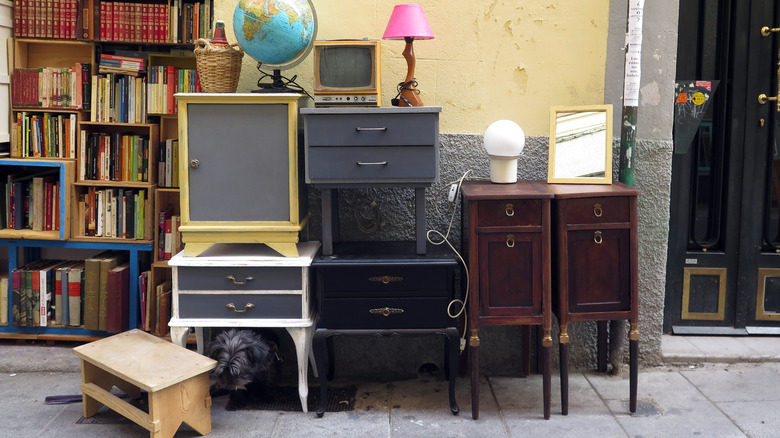 otrammarieta/Shutterstock
Savvy shoppers know that with a little time and effort, thrifted furniture can be a great way to outfit a space with unique finds. There are also plenty of buyers out there who want the look but don't have the hours to spend or the inclination to do the work. Connecting the two is where bargain hunters take it to the side gig level, discovering that flipping secondhand pieces can yield some serious cash.
Ready to get started? Don't limit yourself to actual thrift stores. Look for items everywhere from tag sales and flea markets to Facebook Marketplace. You might even find a suitable candidate set out for the trash collector if you start looking in that direction. When purchasing furniture, as mentioned on Side Hustle Nation, search for items up to $75 and negotiate down to $50 or less. Focus on solid wood pieces rather than those made with particle board and cheap veneers. Also, make sure you have an inexpensive means of transportation to get the piece home so you can maximize your profit. Check out the following for more effective and fruitful furniture-flipping tips.
1. Choose the right first project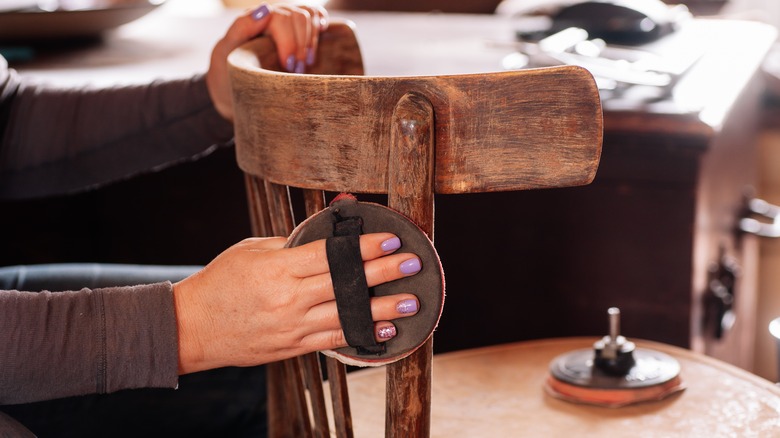 Lia_Russy/Shutterstock
Are you good with a paintbrush? How much do you know about furniture refinishing? Is upholstery in your wheelhouse? Maybe a good cleaning is about as far as you want to go with secondhand furniture at this point. Choosing your first project with your skill set in mind will keep headaches to a minimum. You will also avoid time-wasting do-overs that keep you from your next flip. 
2. Learn new skills by tackling small projects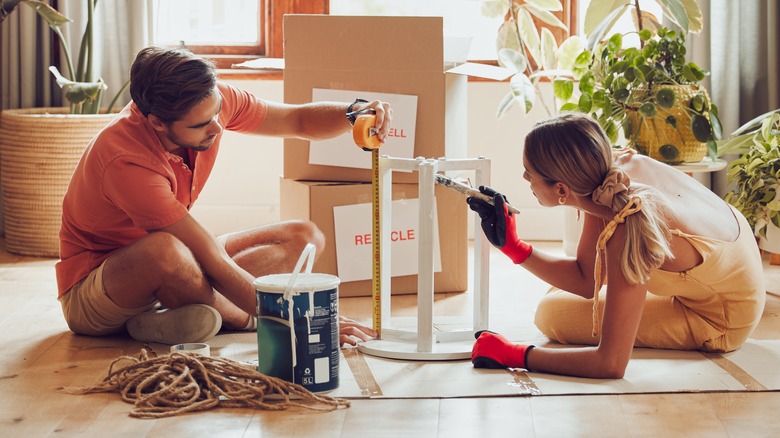 PeopleImages.com - Yuri A/Shutterstock
If you're itching to get into sanding and painting, or even furniture stripping and refinishing, consider a simple project to gain some experience before moving on to more complicated pieces. Stools, small benches, and tables are good options. Dressers can also be a good place to start since the shape is often a simple rectangle. Just make sure the style isn't too ornate when you're getting your feet wet. You can work your way up to larger projects as you feel more comfortable sanding and applying finishes. 
3. Be selective with your buys
Ground Picture/Shutterstock
Look for pieces with good bones. That means furniture made of solid wood with styling and features that are now in demand or that can be transformed into something currently useful. For instance, some vintage entertainment centers have television cubbies that are too small for modern flat screens. If you can't visualize an appropriate update without massive effort, it might be best to leave that project behind. 
4. Don't overspend on materials or time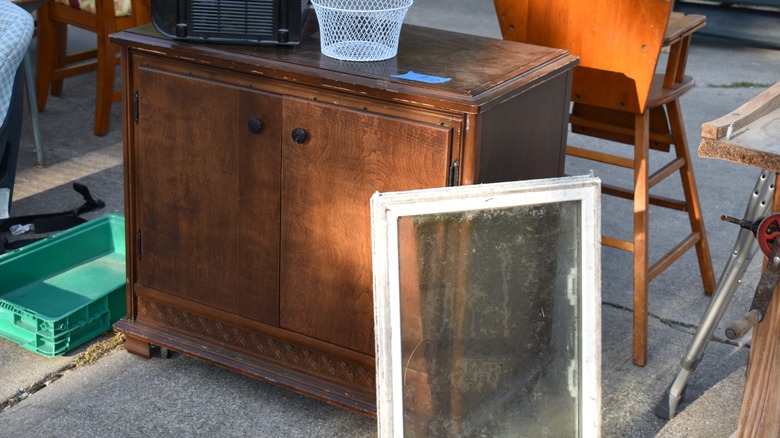 SEEphotos7171/Shutterstock
Flipping secondhand furniture makes the most sense if you can do it quickly and with minimal investment. Buying antique furniture might be out of your budget, but you can often find pieces from the '70s and '80s that will work. Then there's the time commitment. How long is it going to take to sand and paint a large table? Is updated hardware for a dresser going to be expensive? Take these types of questions into consideration before bringing a potential flip home. 
5. Gather your supplies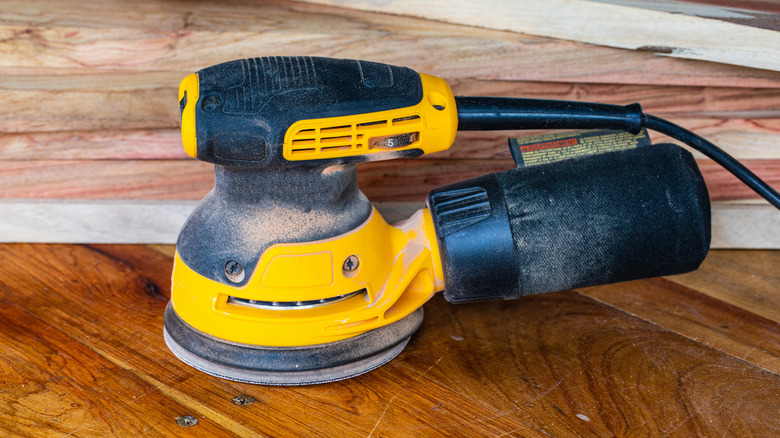 Nakornthai/Shutterstock
To minimize trips to the home improvement store, make a list of all the supplies you'll need for your project. Investing in an electric sander will be a huge timesaver when refinishing items with large, flat surfaces. You'll also need sandpaper, dust masks, a drop cloth, and paint brushes in varying sizes. Add replacement knobs or hardware to the list if needed, and be sure to buy enough paint or stain to complete the project. 
6. Create sellable styles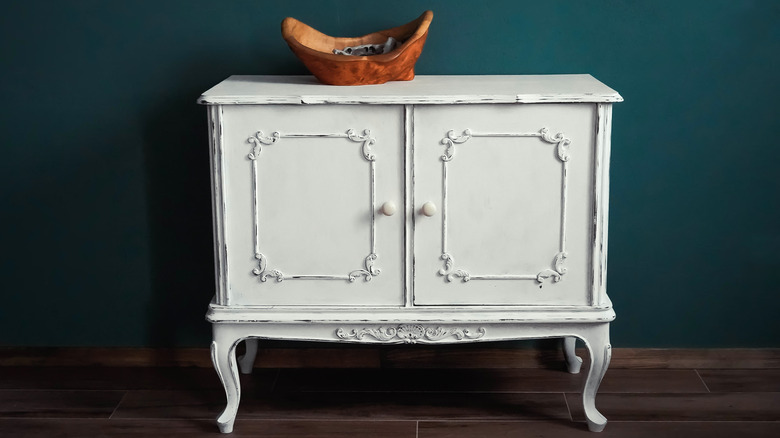 Anna Chavdar/Shutterstock
Creating a piece that looks fresh and current is one of the keys to furniture flipping success. You're wanting to sell quickly, so consider trends and colors that are in demand with home decorators as you ponder the project. Visiting online decorating blogs and picking up a few magazines focusing on home style are good ways to glean inspiration.
7. Keep repurposing in mind
eddie-hernandez.com/Shutterstock
Repurposing is a great way to transform outdated or broken furniture into something clever and useful. For instance, this old headboard has been transformed into an interesting bench. This takes a bit of creativity, but castoffs that are out of style or damaged can be found cheap and offer a big payoff if you have a good eye and some imagination. 
8. Create a great listing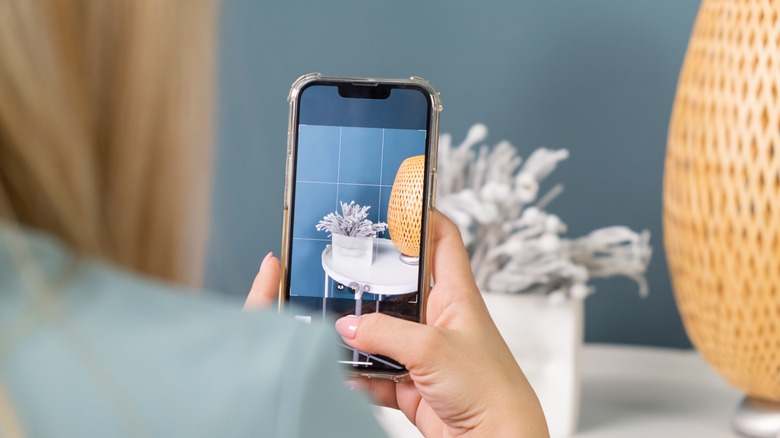 Inna Kot/Shutterstock
It doesn't matter whether you use your phone or invest in a camera — make sure your photos show off all your hard work and creativity. You'll earn more from your flips if your pics are perfect whether listing on Facebook Marketplace, Craigslist, or OfferUp. If the piece has anything from hidden flaws to great features that aren't going to show up well in photos, take care to describe them completely. Be sure to include measurements in the listing as well. 
9. Be prepared to negotiate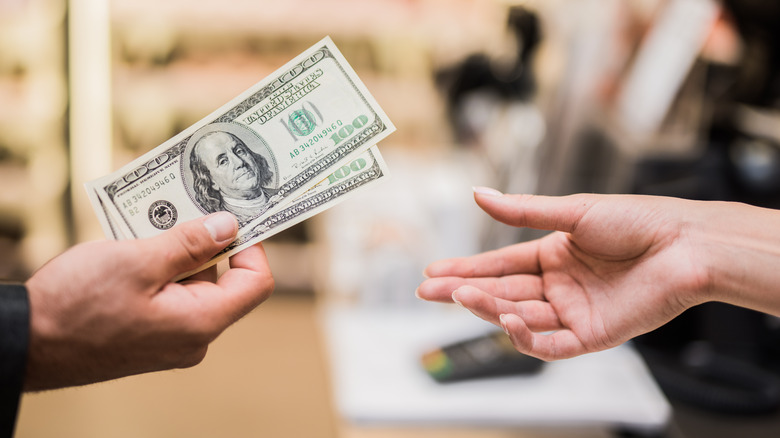 Djelics/Getty Images
When you bought the piece, you probably asked the seller to knock off a few bucks as smart secondhand shoppers often do. Don't take it as an insult if a buyer does the same with you. Build in some wiggle room to accommodate haggling by initially pricing the furniture about 20% higher than your bottom line. 
10. Celebrate the sale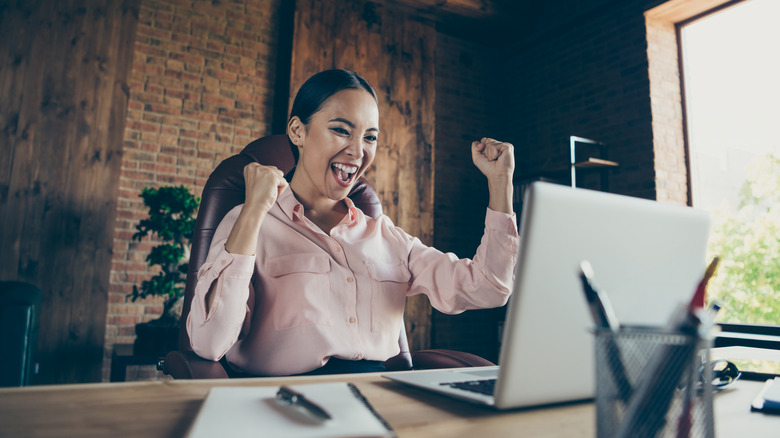 Deagreez/Getty Images
Whether you're flipping thrift finds for some extra cash or hoping to take a side hustle full-time, making a sale and having your hard work pay off is something to celebrate. Just remember to follow through and provide good customer service. This means being available for pick-up or arranging delivery in a timely manner and addressing any concerns your customers have after they pay quickly.