10 Things To Think About Before A Long-Distance Move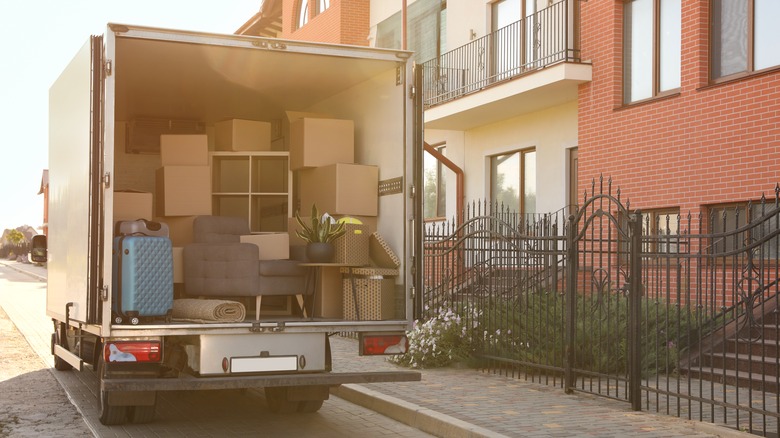 New Africa/Shutterstock
Moving can be an adventure. It can also be incredibly stressful. In fact, Verywell Mind notes that it's one of the top five most stressful life events a person can experience, and with good reason. There's a lot that goes into moving, and it's more than just packing your stuff, getting it from point A to point B, and unpacking it. For those of you who might have moved around as kids, you probably didn't realize all the behind-the-scenes work that the adults were dealing with. Moving has a lot of moving parts.
Any move that's more than 400 miles away is considered to be a long-distance move, says Firehouse Movers. It can also be called a long-haul move, which sounds exhausting in itself. If you're thinking about moving to a far-off destination, there are more than a few things you need to consider before taking the plunge. The following key questions should help give you some insight before you make your decision so that the moving process goes as smoothly as possible and everything (including yourself) arrives in one piece.
1. You're going to need to harness your organizational side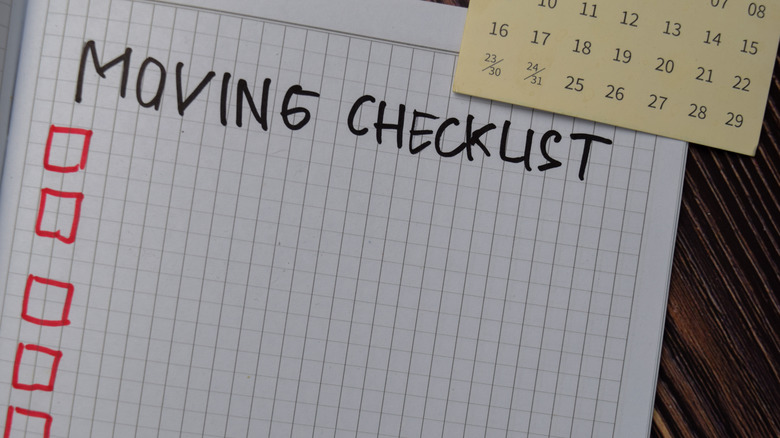 bangoland/Shutterstock
A checklist is mandatory for keeping things in order, but it can (and will) go missing once the packing begins. That's why apps like Airtable are super helpful and efficient. They allow you to categorize each room by number, write what's in each box, and upload pictures, too.
2. Are there laws regarding domesticated animals?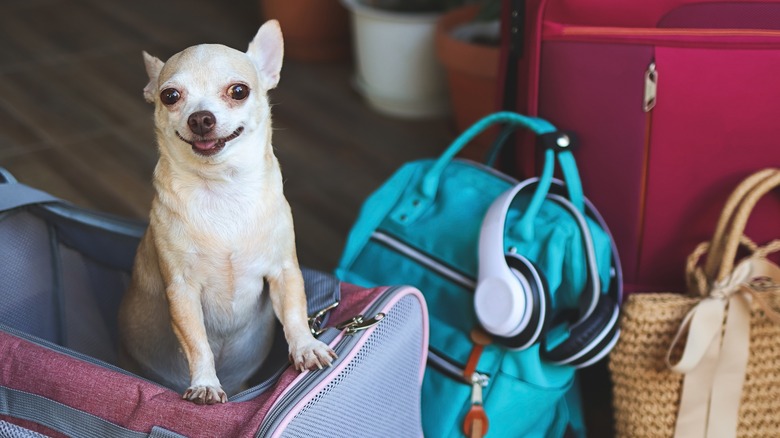 Phuttharak/Shutterstock
If you're moving to a different state, be sure to check if there are any regulations about bringing in domesticated animals. This should take the top spot on your checklist. In some states, like Hawaii, your pets will need specific documents, vaccines, and rabies tests that can take over two months to process.
3. Is there such a thing as too many boxes?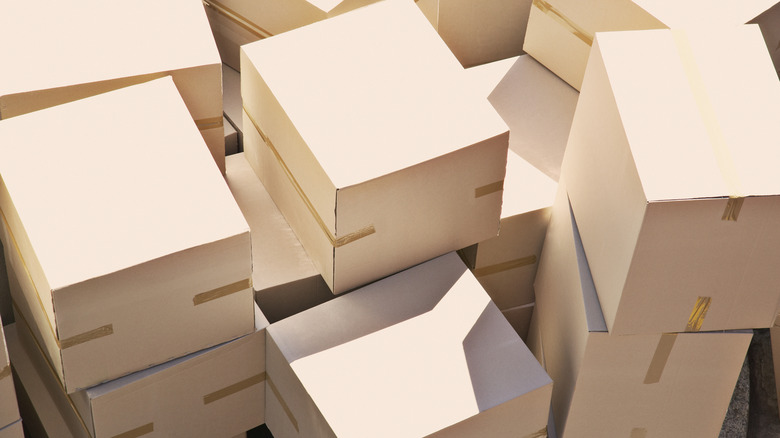 Martin Barraud/Getty Images
When you're moving anywhere, the answer is "no." Collect and break down boxes from recycling bins and save those from online purchases. Be sure to keep them in an element-proof area until you start to pack. If you're having trouble finding larger boxes for TVs and wall art, try calling your local cycling shop for bike boxes.
4. You'll be surprised at the amount of stuff you have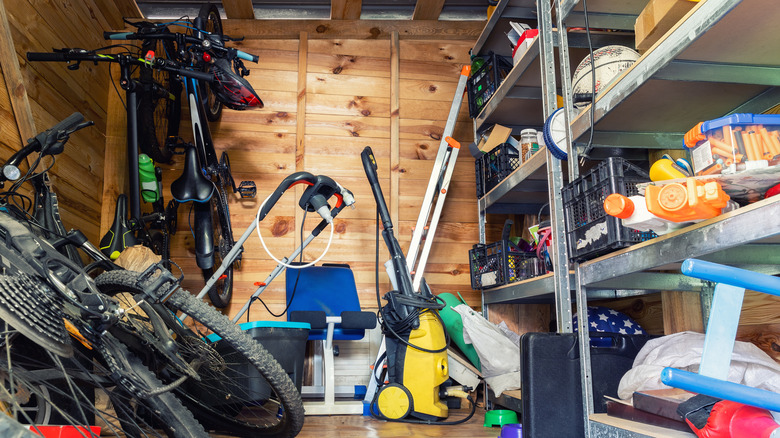 Gorloff-KV/Shutterstock
Moving will make you realize how much you really have, so be prepared to let go of a lot of stuff. Instead of hefting it with you, check to see what furniture you can purchase in your new home. There's no shame in purging your closet and knickknacks.
5. Do you want to hire movers?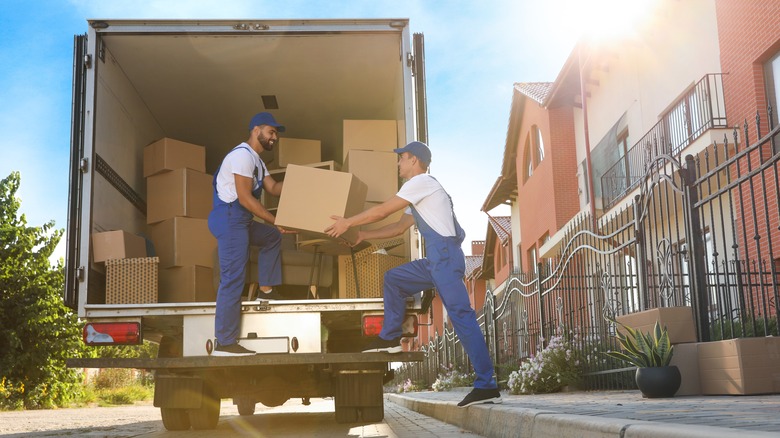 New Africa/Shutterstock
Yes, you'll want to hire movers. You should definitely take responsibility for packing up your boxes, but hiring strong people to carefully and properly load your items in and out of a truck is worth it in the end. Your back will thank you. Remember to purchase moving insurance, just in case.
6. Do important paperwork beforehand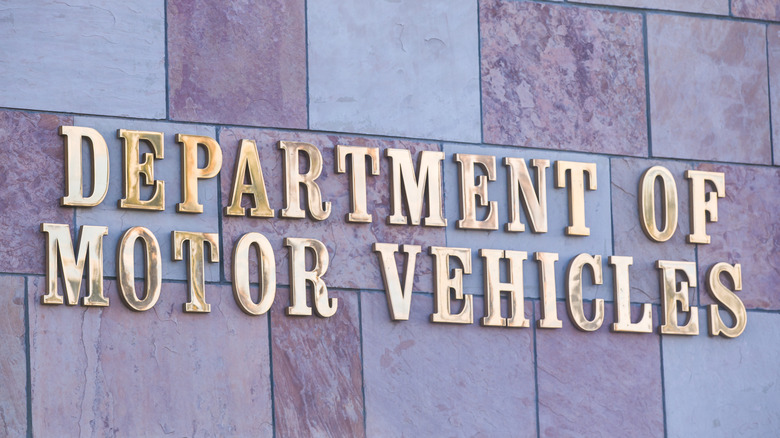 RYO Alexandre/Shutterstock
Make sure you've set up mail forwarding and changed your address with USPS. If you're moving out of state, you'll also need to get in touch with the DMV to transfer your vehicle registration. Set up an appointment to get your new state driver's license, and schedule your former abode's utilities to be shut off.
7. What will you pack in your essentials bag?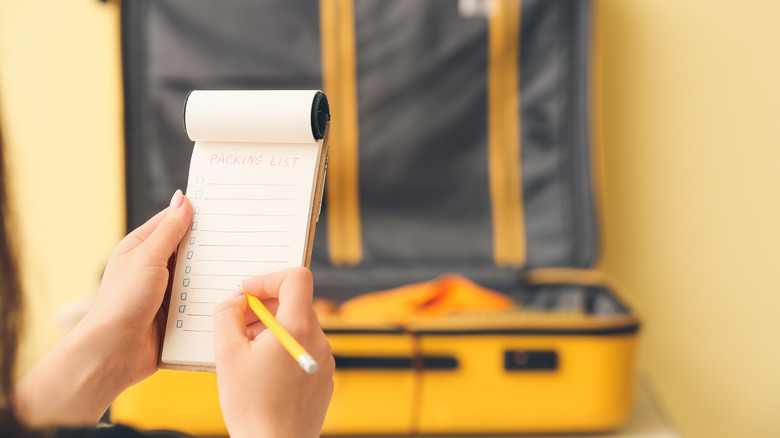 Pixel-Shot/Shutterstock
Don't worry about over-packing. Your essentials bag should have clothing that suits the climate you're moving to, electronics, chargers, and important documents and paperwork. Also be sure to pack small valuables (like jewelry), and bring extras of any medications, if possible. Don't forget to bring a book or two as well.
8. Does your insurance work there?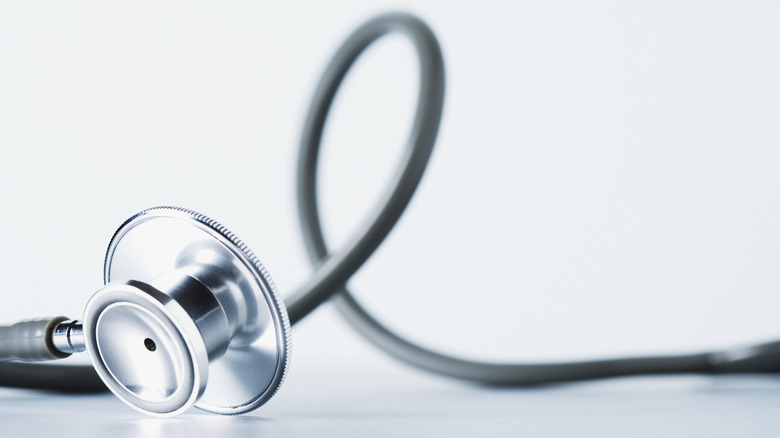 Martin Barraud/Getty Images
Before you leave, make sure to triple-check that there are healthcare providers in your new location who take your insurance. Triple check means going online, calling your insurance's customer support, and getting in touch with any prospective healthcare providers. Do not get yourself stuck with a $600 bill for a non-urgent, urgent care visit.
9. Have you checked the legality status of certain items?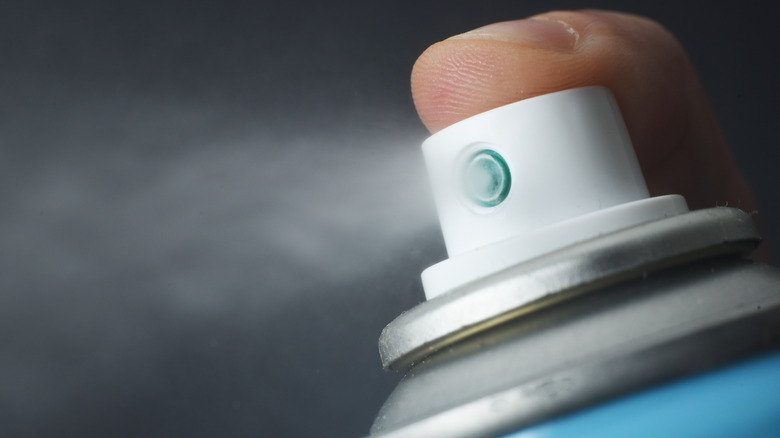 tsyklon/Shutterstock
This might seem obvious, but don't pack any hazardous or flammable materials. Just as with pets, each state has its own rules regarding organic materials, herbal medicines, and other items coming into its territory. If you're caught trying to move restricted items, you can be fined, or worse.
10. Make sure you have the support you need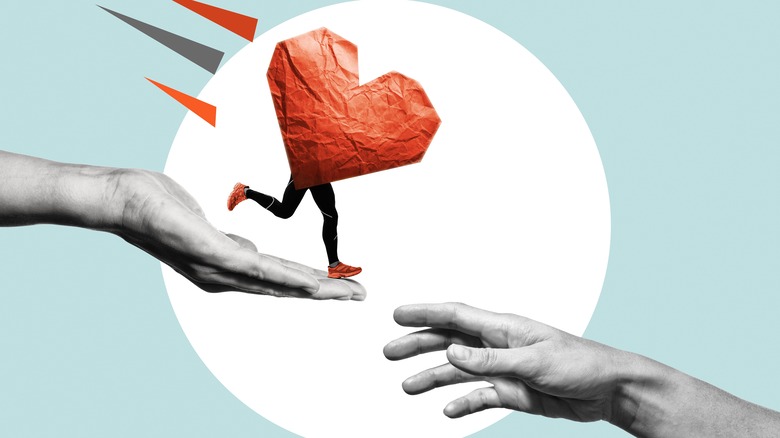 SvetaZi/Shutterstock
Moving in general is exhausting and moving long distances is a true test of your mental and physical stamina. Make sure that you have people you can count on to help you through the process. Long-distance moves aren't complete without a few emotional breakdowns. It's okay. You can get through it.