The Best Place To Live In Tennessee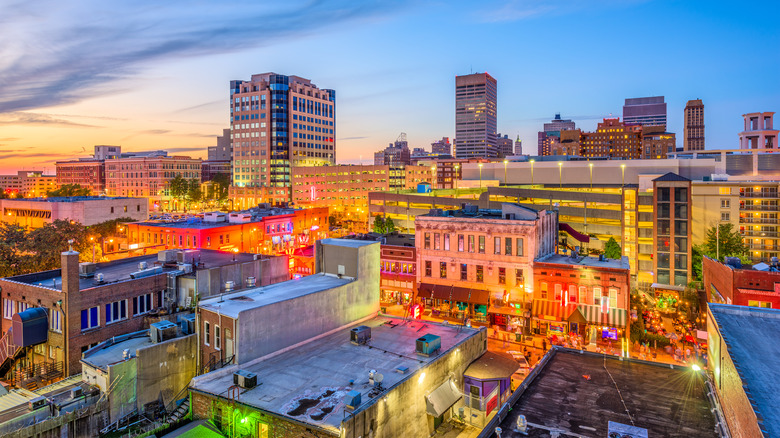 Sean Pavone/Shutterstock
Tennessee is no stranger to luring people to its dazzling lights, good southern food, and epic music scene. So, if you've had this wondrous state on your radar, picking out the best city to live in is the next obvious step. There are a number of places within The Volunteer State that offer great advantages, but one sticks out above the rest. According to UpHomes, one reason Tennessee is so coveted is that it was revealed to be the second-cheapest state in the United States for living costs. With that kind of allure, why wouldn't you want to pack up and relocate?
Finding the best city isn't just about the food, the schools, or even the employment availability; it is all of these elements combined, ensuring you and your loved ones can get the best quality of life in a new place. With all of these things in mind, this spot was voted as the best place to live for a number of reasons. Tennessee itself offers everything from metropolitan vibes to small towns and rolling hills, giving it a taste of all the best a state has to offer. So, if you're thinking about a change, a fresh start, or just a new endeavor, it might just be Nashville you're looking for.
Nashville tops the charts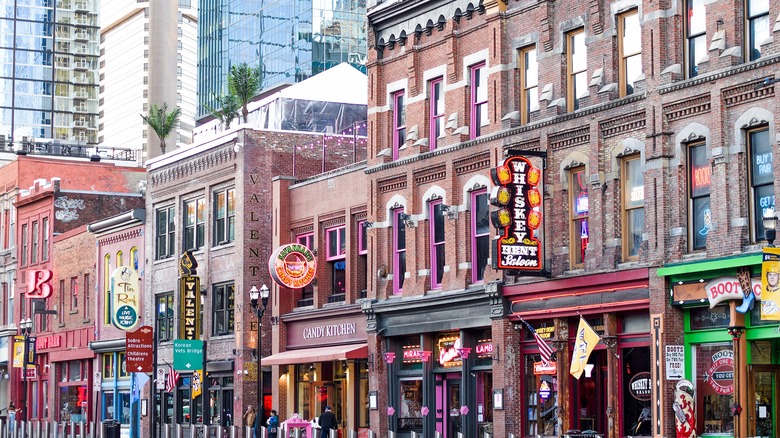 Rachael Martin/Shutterstock
Nashville isn't just the capital of Tennessee but a city that offers so many positive pulls for people looking to move to this region. Also known as Music City, it is home to some of the most famous country venues around, with a rich history in — you guessed it — any and all music. Nashville might be associated with entertainment, but it also offers people highly-esteemed school systems and a great economy. According to US News & World Report, almost 50 of the city's high schools were ranked in the top contending spots for the same publication, noting them as some of the best in the country. Two colleges were also voted onto the Best College ranking on the US News & World Report's chart.
As for the economy, the health care system provides many jobs for locals and is considered a staple of the system in the south. Nashville continues to expand, offering more and more people the chance to come and find steady employment. The Ashton Real Estate Group notes that entrepreneurs do well here too, and small businesses thrive in the exciting hub. According to PayScale, the cost of living sits at 5% below the national average (with the average rent around $1,100 per month and the median home prices at $371,701), meaning people are making more and spending less than in other cities.
What is there to do in Nashville?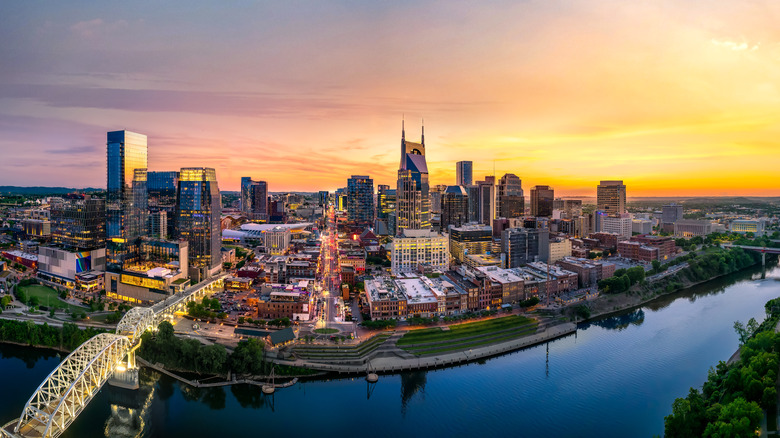 Jonathan Ross/Getty Images
While the living perks are an obvious reason to choose Nashville if you're planning to move to Tennessee, knowing what to do in and around the city is helpful, too. It boasts five professional teams, including the Tennessee Titans, the Nashville Predators, and the Nashville Sounds. If you're a sports fan, there are more than enough events to keep you engaged year-round. The nightlife and entertainment scene is also great for anyone who likes immersive bars, restaurants, and of course, live music.
The food scene is a delight in and of itself, with everything from southern comfort cooking to famous hot chicken joints. Of course, BBQ is big on the menu, too, as is history. If you enjoy seeing new or different sights, Nashville Music City recommends the Parthenon, which is easily accessible from the city and provides visitors with a replica of the actual building found in Greece. Day trips from Nashville include Mammoth Cave National Park and other historic cavern sites, battlefields, and state parks. Tennessee is known for its epic nature as well as the sprawling cities it holds, so you'll never be in want of things to do while living there.