Designer Sabrina Soto Revealed How She Starts Most Of Her Projects, And It's All About Color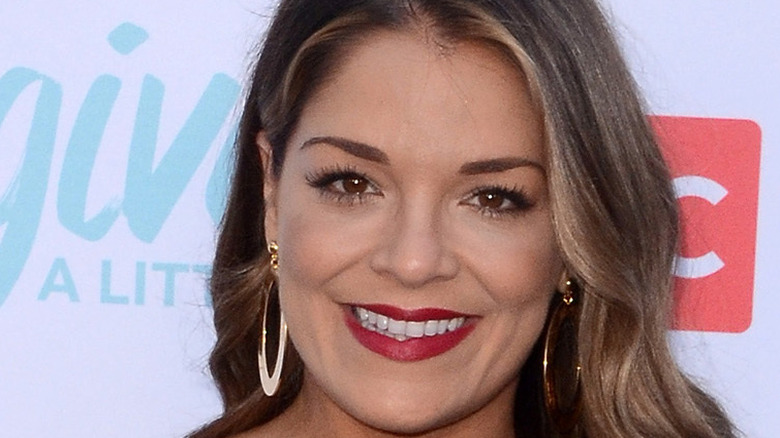 Kathy Hutchins/Shutterstock
Designing your home can be overwhelming. You may be starting with a blank slate or redesigning an already decorated space; either way, finding a starting point can be difficult. But for Sabrina Soto, interior designer and host of "Secret Celebrity Renovation" and "The High/Low Project," has a simple trick. She always starts with color. On her website, Sabrina Soto attributes her colorful designs to her Latin roots and says a space should be a reflection of the homeowner's personality.
All-white and neutral interiors have been popular for many years, but there is evidence that this trend is waning, according to 21 Oak. A neutral room can look clean and crisp to some, but it can also look cold and austere. Plus, adding color to a room has many benefits. It can help set a mood. Because color evokes feelings, you can almost control the mood of a room by choosing the right colors. Despite the benefits, many find decorating with color to be intimidating. Interior designer Sabrina Sota explains how she approaches color through a colorful lens.
Color helps guide a project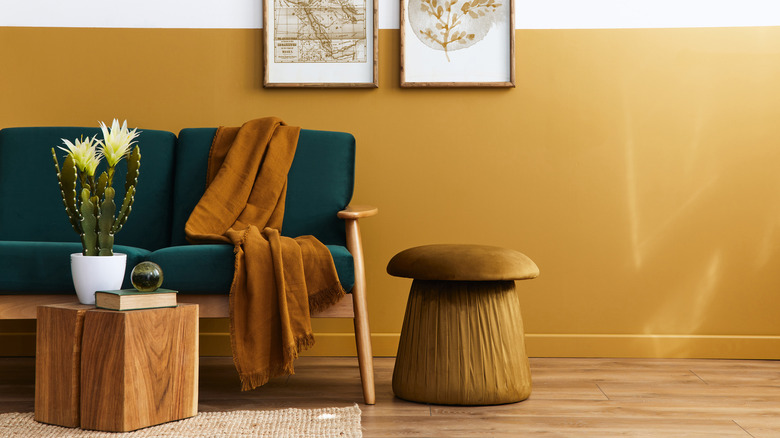 Followtheflow/Shutterstock
Interior designer Sabrina Sota believes in setting a design goal for a room, and that often means choosing the colors for the design. "I always start with color," Soto says to Chairish. "Color plays an important role as it sets the overall mood of any given space. I normally like to pick three colors and usually stick to them. This provides me with a loose guideline when I decorate and helps me decide what I should and should not put in the room." Use color to evoke how you want to feel in a room. For example, a bedroom to relax in might use softer shades of blue or green. But if you want to bring energy to a kitchen or living room, you might choose orange or yellow.
Creating a color scheme from the start will help make all of the other design choices easier. You'll have an easier time choosing furniture and décor because it will narrow down your options. Home Made Lovely suggests using a 60-30-10 rule, where one dominant color makes up 60% of the room's design, another is a complementing secondary color used in 30% of the design, and a third color as an accent that makes up 10% of the design. You can adjust these numbers slightly to get the balance you prefer. In an interview with She Knows, Soto suggests using accents like pillows, throws, curtains, frames, vases, and wall art to add color to a room.