15 Ways To Transform Your Room With Stylish Cushions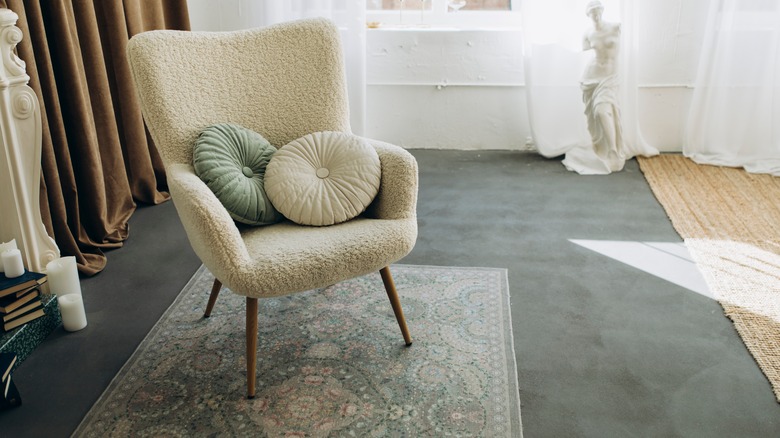 Anne Ponomarenko/Shutterstock
Cushions, poufs, and throw pillows can instantly transform a space. Not only are they easy to work with and low commitment, but they're a relatively inexpensive way to immediately change the look and feel of a room. Soft elements also make any space feel more warm and cozy, so they can make a great addition during colder months. Naturally, cushions and pillows are also must-haves for many homeowners in terms of providing comfort and back support.
If you're seeking to transform your space with cushions and pillows, there are many simple ways to consider deploying them, from functional to merely decorative. Throw pillows can create contrasts in textures, introduce new colors, tie together different patterns, or instantly make any space look deliberate and welcoming. Cushions are also perfect for styling a room if you like to change things out frequently since they are easy to store and can be switched out to create a whole new look.
1. Floor seating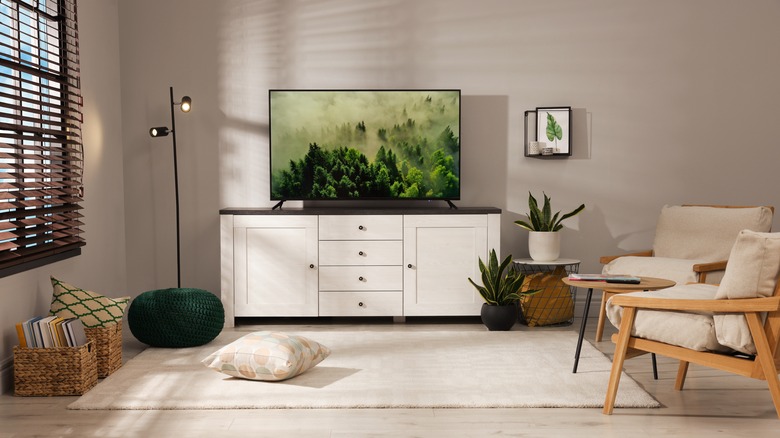 New Africa/Shutterstock
If seating is at a premium, a great way to add more seats is to provide a stash of cute, large cushions for guests to sit on the floor. They can be effortlessly pulled out when needed and safely stashed away when there's no company.
2. Ottoman's and poufs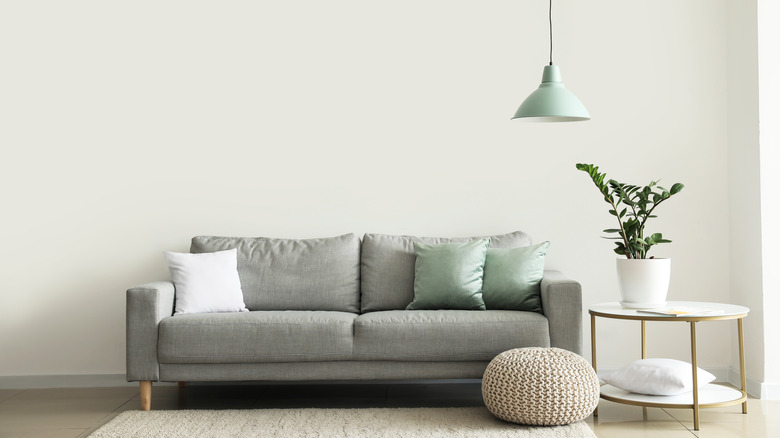 Pixel-Shot/Shutterstock
Poufs are another great way to add extra seating, a place to stretch out your legs, or just another dose of pattern and color in a room. Here, a woven ottoman pouf provides the perfect balance in this neutral-colored room.
3. Outdoor seating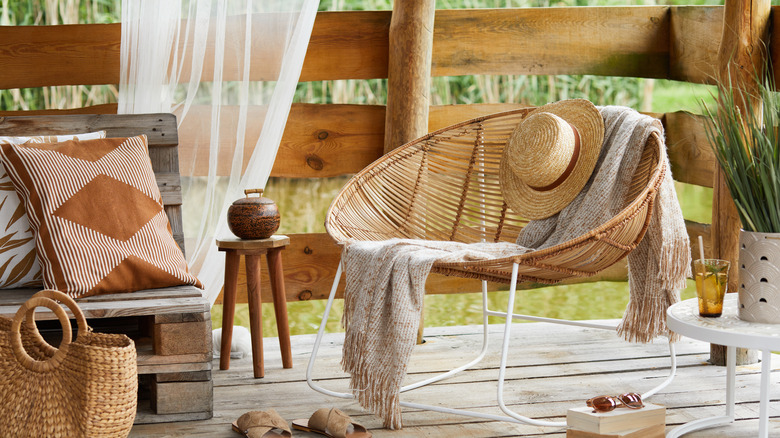 Followtheflow/Shutterstock
Outdoor spaces are perfect for the softness that cushions provide, so don't forget your outdoor furniture, which can be an extension of your home and a great place to spend your time. Look for durable, washable, and waterproof colors to weather any climate.
4. Softening benches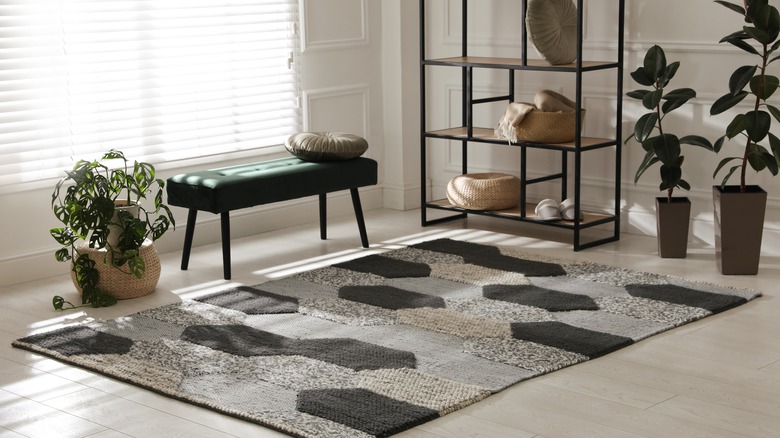 New Africa/Shutterstock
Cushions are a perfect way to warm up even the most simple bench, ensuring it's a little more welcoming for guests. This works particularly well in places where seating is required, but a chair would be too large, such as a hallway, walk-in wardrobe, or foyer.
5. Romantic bedding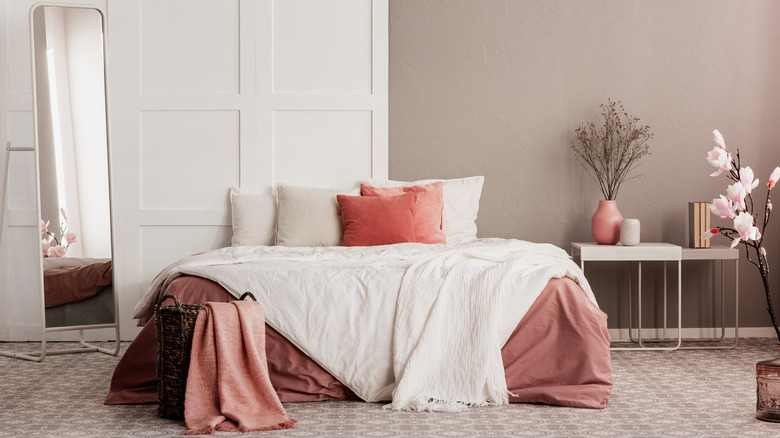 Ground Picture/Shutterstock
A cache of pillows on a bed immediately adds a casual vibe and romantic bohemian feel, particularly when using fabrics such as linen, knit, satin, and velvet.
6. Layered interiors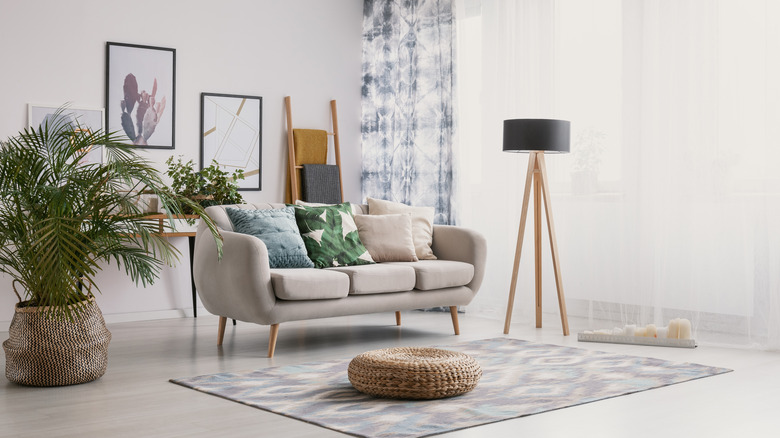 Ground Picture/Shutterstock
Cushions are a great way to create cohesive, layered looks in any room. Here, a stylish mix of neutrals and patterns carries through the drapes, rug, and couch cushions, complementing each other in terms of color.
7. Monochromatic variations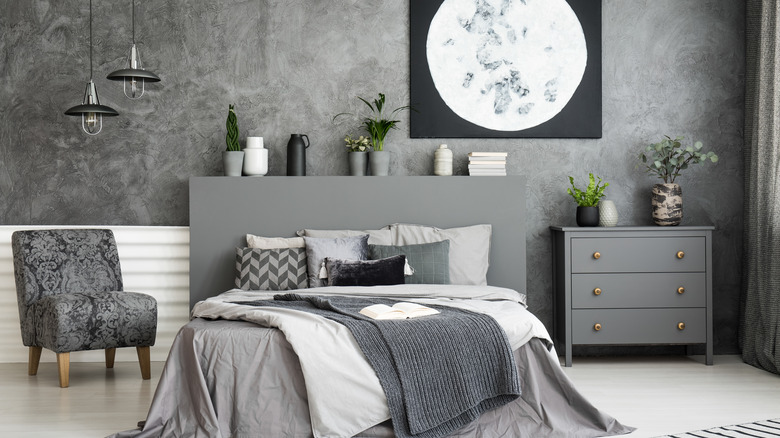 Ground Picture/Shutterstock
Pillows present an excellent opportunity to introduce new shades and textures in a monochromatic room. This gray bedroom features a mix of soft and deeper shades.
8. Pops of color and pattern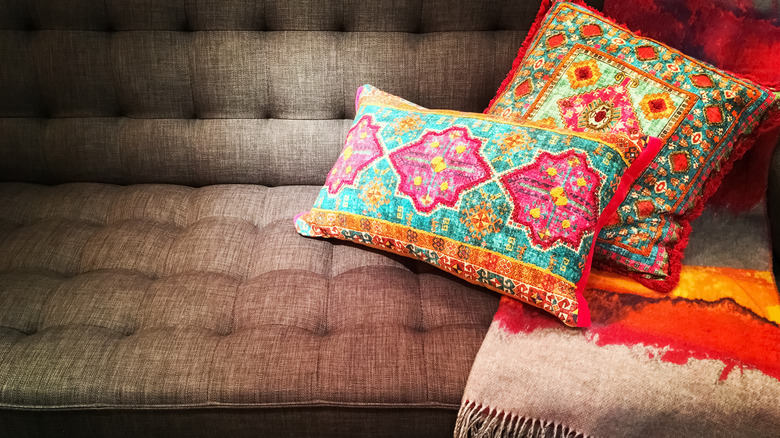 Studio Light and Shade/Shutterstock
Cushions and pillows are often the perfect way to introduce pops of bright color or pattern into otherwise neutral spaces. Also, they can be conveniently swapped out when tastes change or a new season arrives.
9. Blanket forts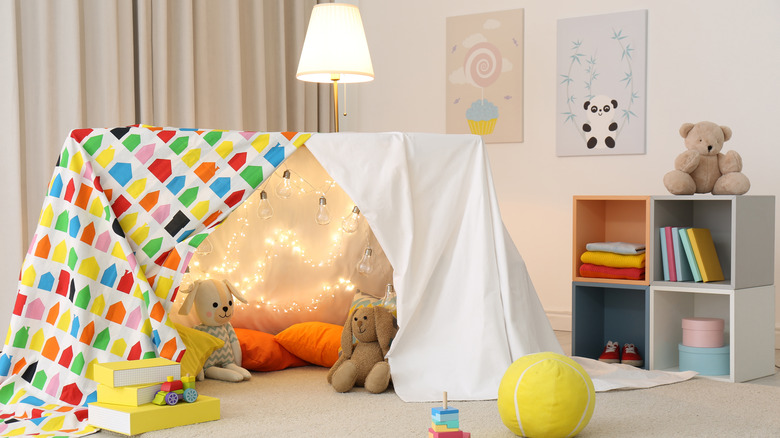 New Africa/Shutterstock
Cushions make the perfect foundation for children's blanket forts, tents, and play areas. Here, a fun blanket fort is outfitted with soft cushions, twinkle lights, and stuffed toys.
10. Chair comfort & style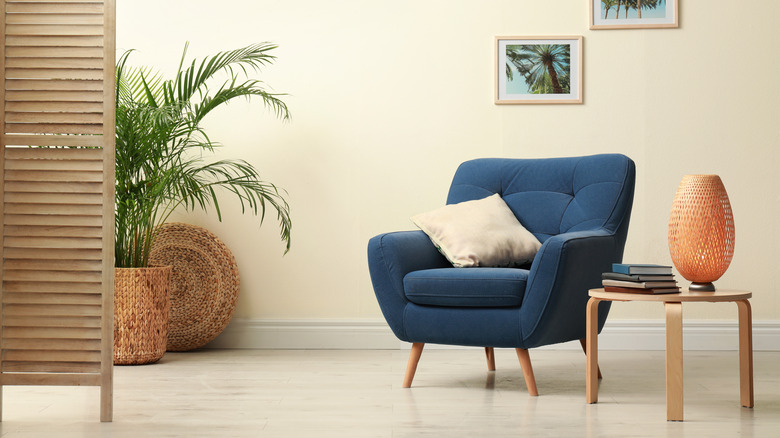 New Africa/Shutterstock
While sofas seem to come to mind when considering throw pillows or cushions, don't forget about your chairs. A stylish throw pillow can often be the perfect finishing touch to elevate the look of even the most unadorned chair.
11. Dining chairs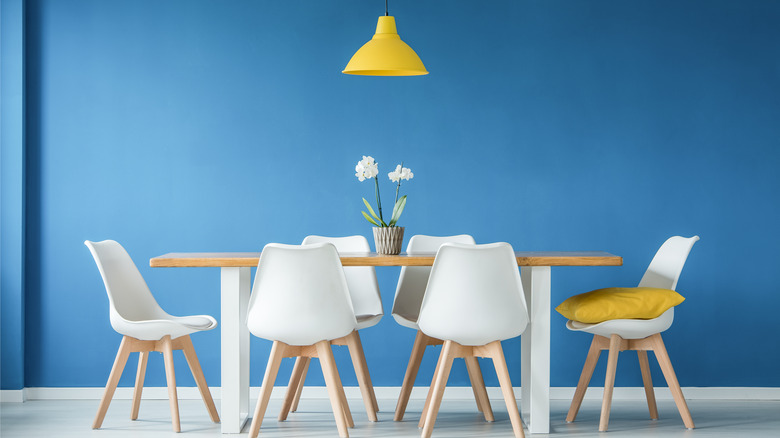 Ground Picture/Shutterstock
Although some dining room chairs are comfortable enough for long dinners and hanging out around the table, others are more unyielding. Adding slender throw cushions to your table chairs can make your dining room a place guests love to linger in for hours after a meal.
12. Window seats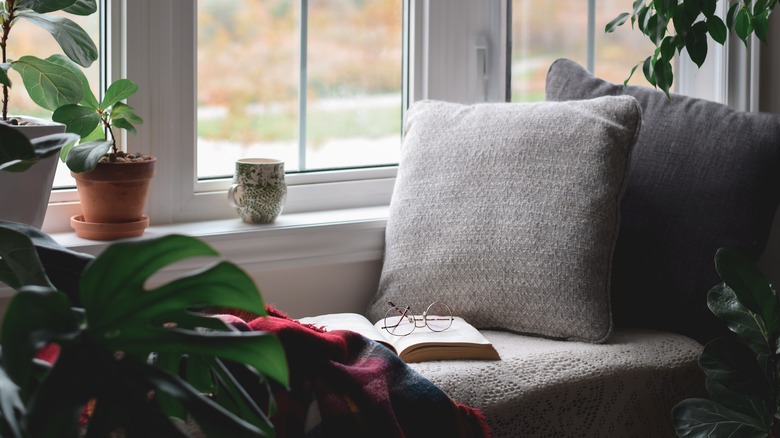 JulieK2/Shutterstock
Window seats are also tailor-made for your favorite cushions. While many window seats have ample padding for your bottom, they can be made into comfortable spots to lounge by providing complementary throw cushions to support your back.
13. Reading nooks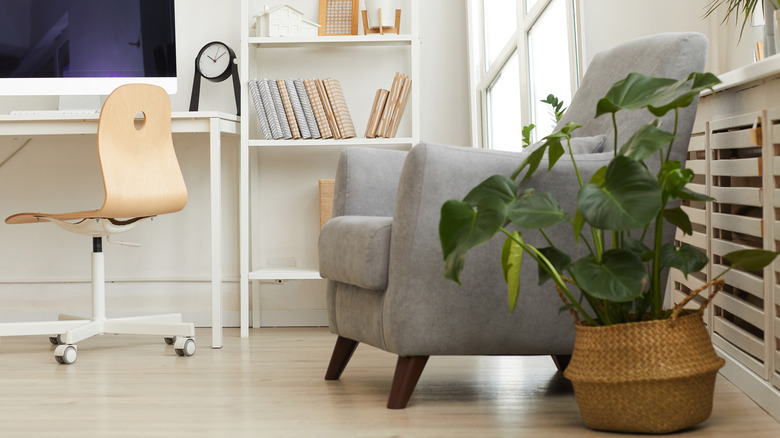 SeventyFour/Shutterstock
Cushions and throw pillows make a spot friendly for lingering, including this intimate home office reading nook. A cushion helps the space look intentional and finished while improving the coziness factor.
14. Cozy stools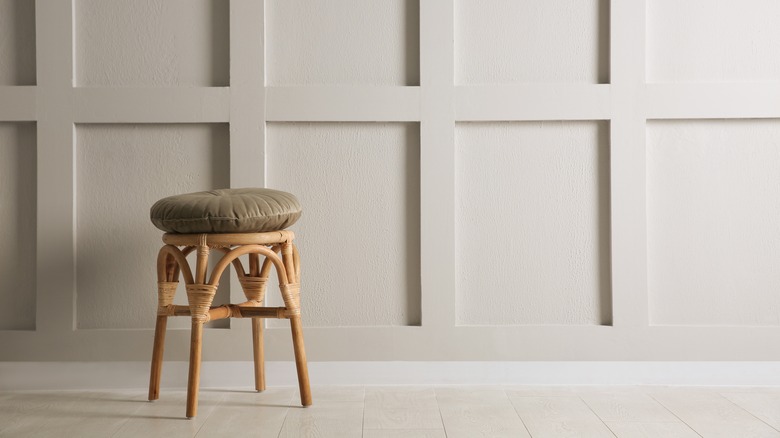 New Africa/Shutterstock
Stools are one of the most adaptable modes of seating. They're perfect around a table or island but can also be tucked away when not in use. When done thoughtfully, adding cushions to your stools elevates their comfort and aesthetics.
15. Pet landing spots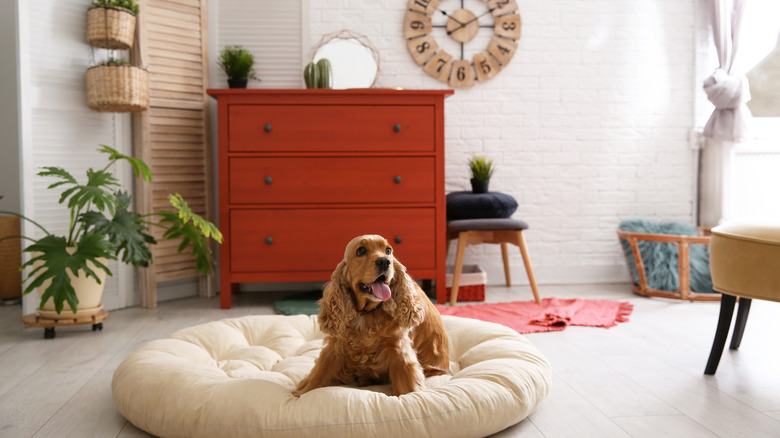 New Africa/Shutterstock
An essential use for cushions in any animal lover's home is a landing spot for pets — the softer and more luxurious, the better. Here, a stylish tufted cushion looks like a piece of furniture and fits the room perfectly while serving an important function for Fido.