The Best Place To Live In Wisconsin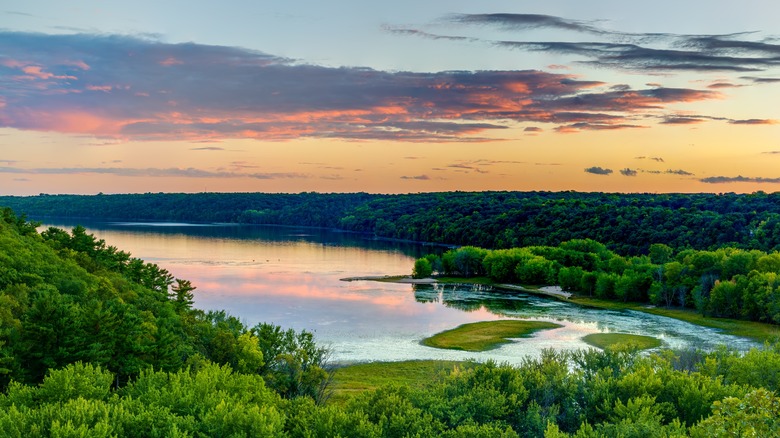 Aaron J Hill/Shutterstock
Making the decision to live in Wisconsin could be because you want to enjoy the natural beauty of the area, especially along the shorelines of Lake Superior and Lake Michigan or one of the densely forested areas in the upper portion of the state. Many people know about the state's passions, such as its cheese production and farms (which make up a large portion of Wisconsin's available land, according to Livability). Wisconsin is also noted for its competitive housing market and lower cost of living in some regions, not to mention 47 state parks and over 15,000 lakes.
If you hope to buy a home in Wisconsin, you'll need to think about which region and cities are most appealing to you and fit your lifestyle. From urban areas to more remote regions, there's something here for most. There's no doubt Wisconsin has much to offer, but there's one city that stands out from the rest when it comes to being the best place to live in The Badger State.
Check out what Madison, WI, has to offer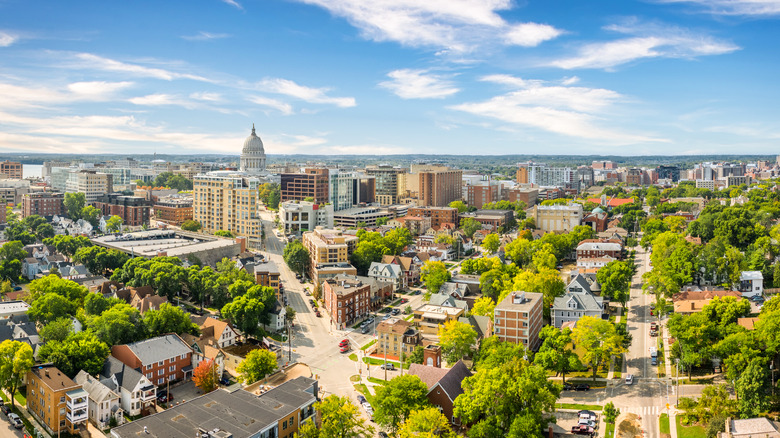 Ultima_gaina/Getty Images
Located to the west of Milwaukee, Madison is a city with over 269,000 people. As the state's capital, Madison has much to offer in the way of overall benefits, including a diverse economy and workforce. According to the U.S. Census Bureau, the median value of a home here is $262,400, and the median gross rent is $1,147. People in Madison also spend less than 20 minutes commuting to work, which means more time at home. The median household income is $67,565.
When it comes to affordability, Madison tends to offer some clear benefits. Payscale data shows that the cost of living is about 4% higher than the national average, and housing costs tend to be about 3% higher. Groceries are about 4% above the national average, and utilities are about 7% higher. While it may not be the most affordable city in the state, Madison has seen home values and the overall cost of living drop in the last year, and it remains more affordable than other big cities in the region.
Exploring the quality of life in Madison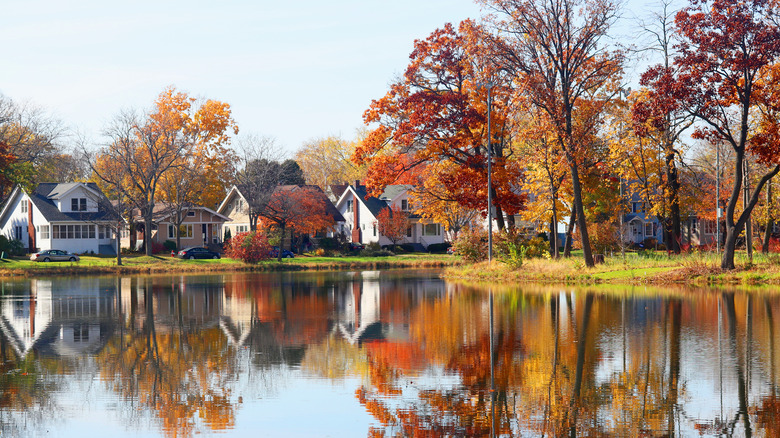 Uwmadison/Getty Images
To explore the quality of life, consider the Madison Parks Division. The city has numerous neighborhood and larger parks, including several dog parks, passive parks, and exceptional golf facilities. It also sponsors afterschool programs and events like Movies in the Park each year. The city is also noted for its academic institutions and technology-focused industry. Madison also has an excellent range of home styles to select from, from high-end condos to smaller starter homes and even barns converted into homes.
U.S. News & World Report ranked Madison 17th overall in the U.S. as one of the best places to live and 54th for the best place to retire. Even more impressive, it's ranked sixth nationwide for its quality of life, thanks to things like its walkable communities and city-sponsored programming. That could also be due to Madison's numerous amenities like the Dane County Farmers Market, strong health care industry, and its international and national musicians and acts providing performances at various venues. The city has a thriving restaurant scene with locations like Marigold Kitchen.