The Best Place To Live In West Virginia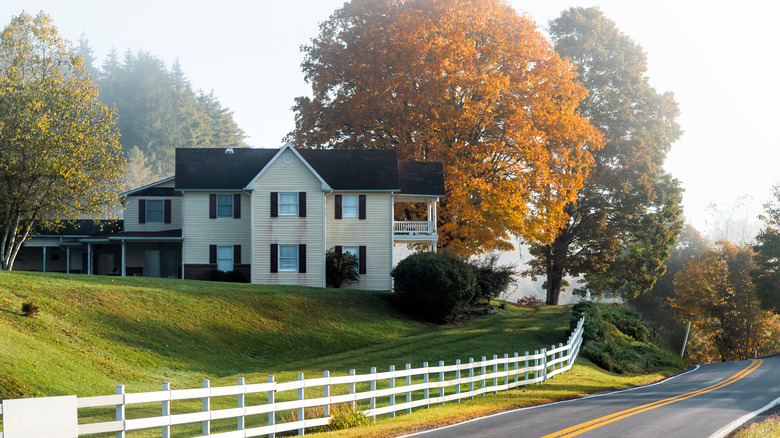 Kristi Blokhin/Shutterstock
As you consider where you'll buy your next home, you may be thinking about moving out of state or perhaps to a new city that offers a better quality of life. West Virginia has much to offer its residents. The state is known for many things, including the very low cost of living and its natural beauty that's virtually untouched. For those who love the outdoors, the Appalachian Mountains range creates excellent opportunities to enjoy nature, from water fun to hiking adventures. The state is also noted for its affordable homes, according to WV.gov.
West Virginia isn't fully remote, as it has numerous moderately sized cities throughout it. There are also many regions of urban revitalization taking place, new development, and a wide range of charming historical places to explore. Knowing you want to live here, you have to consider the best place to settle down in West Virginia. While numerous cities and regions could be a contender, one city stands out for multiple reasons.
Check out the beauty of Cheat Lake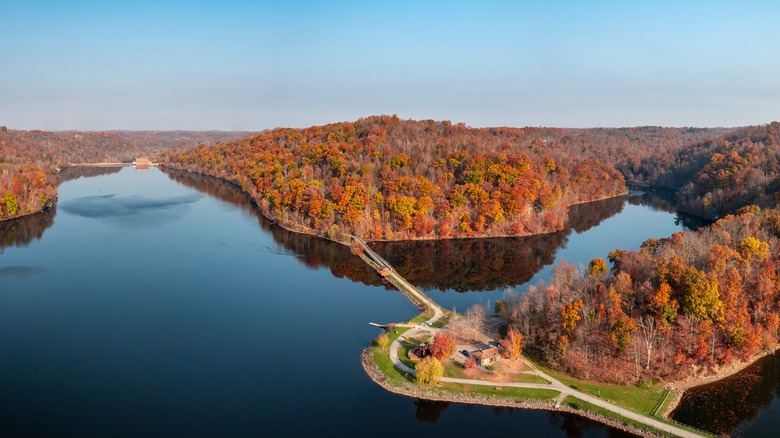 Steve Heap/Shutterstock
Cheat Lake is the best city to live in West Virginia, especially if you are looking for the very best outdoor access the state has to offer. A popular getaway destination, there are lots of activities to enjoy here, including boating and water sports. For those that love to fish, there are 46 species of fish in the lake itself, according to CheatLake. Swimming is common, as is kayaking along the narrow bends in the lake and stand-up paddleboard yoga. There are lots of hiking and birding opportunities in this area, too.
Located about 10 miles from Morgantown and West Virginia University, it feels like it is in a completely remote world. There are restaurants and shops here, and most service needs of local residents are met. With several marinas available, according to Visit Mountaineer Country, the region is ideal for those who want to spend their time sailing.
The cost of living in Cheat Lake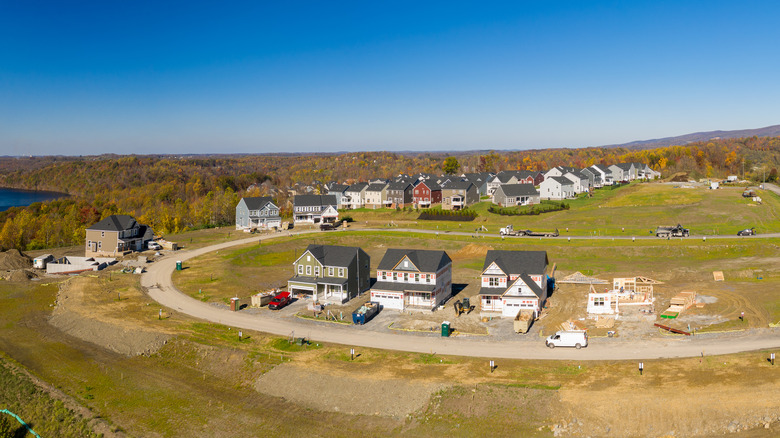 Steve Heap/Shutterstock
Cheat Lake is a place of fewer than 10,000 people. It offers a quaint, small-town feel with a suburban vibe, making it an attractive option for those who want ample access to land and outdoor amenities. Niche reports the median home value here is $294,800, which is above the national average of $229,800. The standard rent is also a bit above national averages at $1,132 per month. The typical household income here is $95,450, which is well above the national average of $64,994.
When buying a home, the cost of living really makes a difference. On a scale where 100 is the national average, Cheat Lake's overall affordability sits at 98.9, according to Best Places. Though groceries and healthcare costs tend to be higher here, housing, utilities, and transportation-related expenses are lower than the national standard. With a unique blend of affordability, though it is not the least expensive place to live in West Virginia, and a higher quality of life for outdoor enthusiasts, Cheat Lake may be the ideal place to live for many people.