Chip And Joanna Gaines Share The Old-Fashioned Home Amenity That Never Goes Out Of Style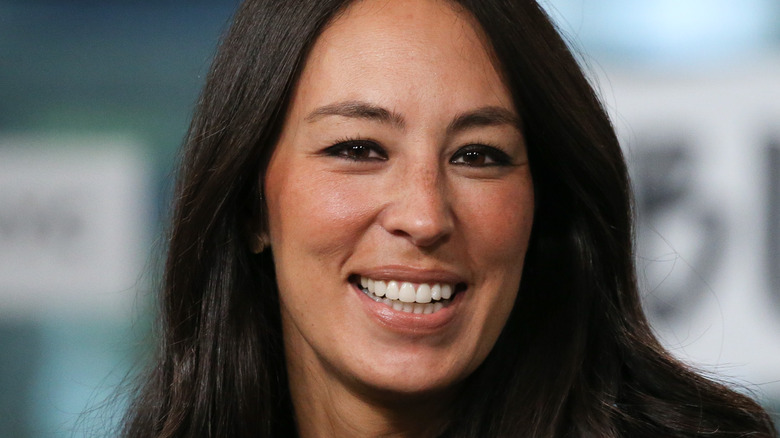 Rob Kim/Getty Images
Chip and Joanna Gaines may be two of the most well-known home renovators. The couple began by fixing homes in their home state of Texas on HGTV's "Fixer Upper." It wasn't long before viewers fell in love with their rustic and homey interiors. Joanna Gaines, in particular, has created a style sought after by many homeowners. Natural and neutral finishes with farmhouse influences have become synonymous with Joanna Gaines, according to Nine
But what sets the pair apart from other flippers is that they keep much of the original character of the home. Exposed wood beams, stained glass windows, and shiplap behind the walls are all features the couple loves to restore, per Lonny. Chip and Joanna Gaines recently embarked on a new adventure, renovating the Cottonland Castle in Waco, Texas. Throughout the renovation, the Gaines try to balance keeping the restoration true to the original character while bringing in some modern touches, according to Realtor.com. They've often found features that mix the two styles seamlessly.
Built-ins are timeless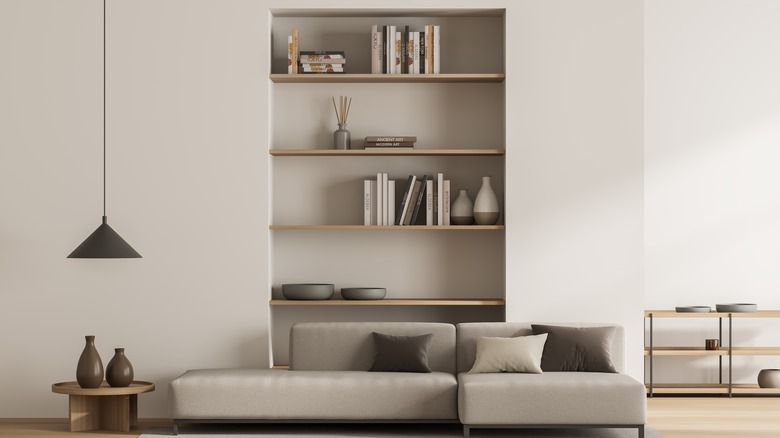 ImageFlow/Shutterstock
One feature many love about older homes is the character built-in designs provide. These custom shelves give the room a charm while also providing functional space for storage and décor. "People love things that are nostalgic, they love things that are antique-looking, and I want this place to feel like it did in 1915," Joanna Gaines explains in an episode of "Fixer Upper: The Castle," per Realtor.com. "So whether you walked into the space in 1915 or today, it has that same feeling of history and love and beauty and castle-ship."
Many love built-ins because they can feel both charming and luxurious — in fact, our reader named them the most-loved feature in vintage homes. They're easy to customize with drawers, cabinetry, and finishes that give a room a lot of personality. Because not every home — even older ones — comes with built-in bookcases, there are plenty of ways to add this feature to your home, per Christopher Scott Cabinetry. From custom-built carpentry to upgrading and buying prefabricated bookcases from a big box store, homeowners have plenty of options to add this feature to their homes.
Joanna Gaines found antique bookshelves to install in the room. The dark wood has a traditional touch. But the arch at the top of the bookcase creates a soft, modern look that allows the space to feel updated.